3M offers a full range of box sealing tapes and dispensing equipment, with a best in class offering at all performance levels. This means that no matter what product you are packaging, shipping, bundling, reinforcing, labelling and storing, 3M has a tape ideally suited to seal your carton.
3M can offer a range of packaging tapes from general-grade box sealing, which is a synthetic rubber adhesive ideal for non-critical closures, through to performance box sealing tapes, as well as specialised cold temperature tapes with acrylic adhesive suitable for applications at temperatures of less than 12°C.
Case sealing systems
3M offers a wide selection of case sealers to make packaging for transportation easier and more productive. From semi-automatic to fully automatic and the ability seal the ever-increasing demand of shelf-ready cartons, there's a 3M-Matic™ case sealer for any size operation. We can supply the following formats in case sealing:
Bottom belt drive
Top and bottom drive
Stainless steel
Side belt drive
Accessories
Scotch® packaging tapes
Scotch box sealing tapes deliver convenience and dependability every time you use them. They're built tough to resist score line breaking and centre seam splitting even when boxes are handled roughly. Tape dispenses quickly and easily to save you time. You can trust 3M to deliver the best packaging tapes available, from trusted brands like Scotch, available in a range of sizes, both transparent and brown to suit your needs. 3M has tapes available in the following categories: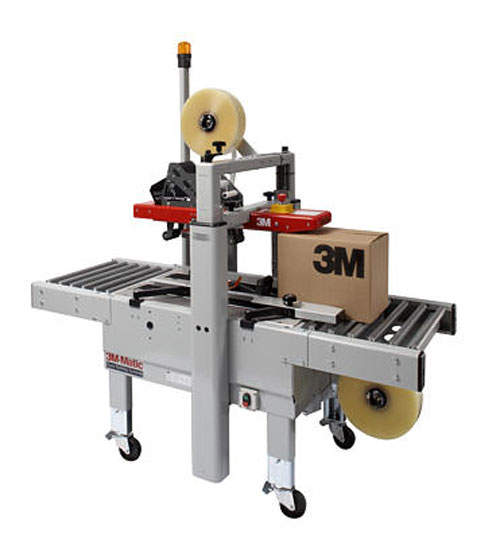 The 3M-Matic™ case sealer 200a with 3M™ AccuGlide™ 3 taping head is an adjustable bottom belt drive case sealer to dependably seal uniform size cases.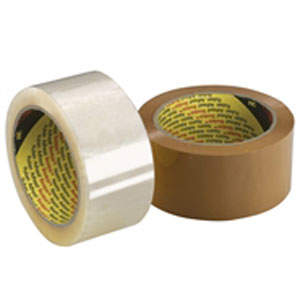 High-performance box sealing for more critical closures. Heavy-duty conformable polypropylene backing tape for single and double-wall cartons with high-value contents.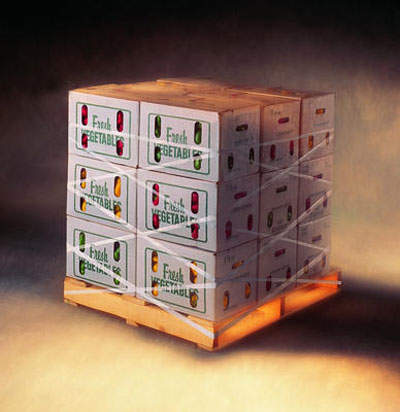 Low-density polyethylene tape for light to medium containments. Elastic memory tightly bundles load during shipment.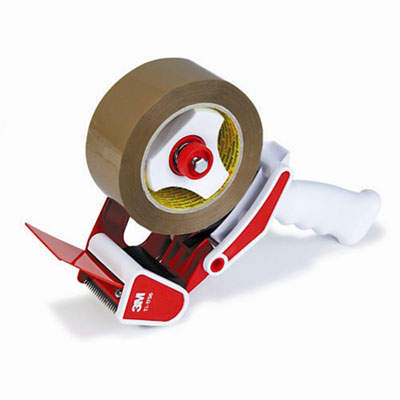 Portable, lightweight and easy-to-operate pistol grip tape dispenser. The Scotch® TI1756 provides a quick and easy one-handed method to apply, cut and buff tape closures.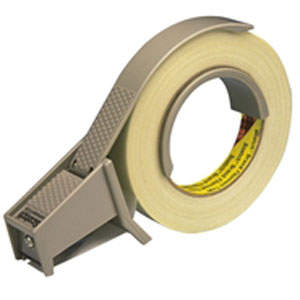 The H130 filament tape hand dispenser is a lightweight, hand-held unit made with high-impact, durable plastic. It is useful for a wide variety of carton reinforcing and bundling applications.
General purpose
Performance
High performance
Industrial grade
Superior performance
Stretchable palletising tape
3M Scotch stretchable palletising tape 8886 is a revolutionary solution designed for palletising fresh products that require air circulation during transportation and cold storage.
This product provides the same base functionality as stretchable film while delivering the additional benefits of flow through ventilation which eliminates carton damage from the effect of moisture.
The tape prevents the need for double handling and double wrapping pallets. It provides an extraordinary reduction in waste plastic versus stretch film. There is a reduction at source of waste volume by up to 90% and in excess of 70% by weight. These reductions assist companies in satisfying the National Packaging Covenant commitment.
Hand-held box sealing tape dispensers
3M has a premium range of box sealing tape dispensers. They are convenient, efficient and easy to use. Use these for controlled application of your tape and improve the speed of your application. Make the most of your box sealing tapes with hand-held dispensers designed for easy handling, applying a variety of tapes and widths.
3M offers a range of dispensers:
Filament tape hand dispenser
Packaging tape dispenser
Heavy-duty tape dispenser
Bench dispensers