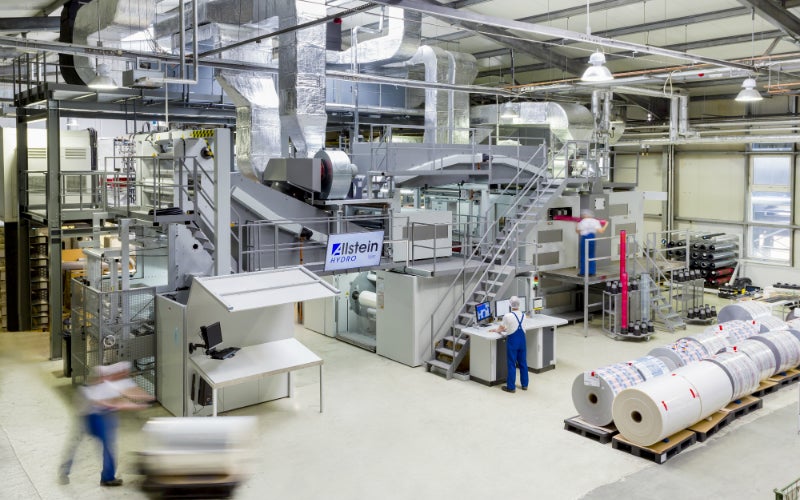 folian gmbh is a specialist provider of production services for printed and non-printed composite films for clients in the food industry worldwide.
High-quality flexo film for food packaging
We print various film qualities in a 10+1 colour flexo process and achieve high-quality printing results using a process we developed called flg®, which is flexo and similar to gravure. This customised method comprises optimised printing components.
Demands are met through using halftone screens with up to 60l/cm (150 lpi) and the state-of-the-art print plate technologies.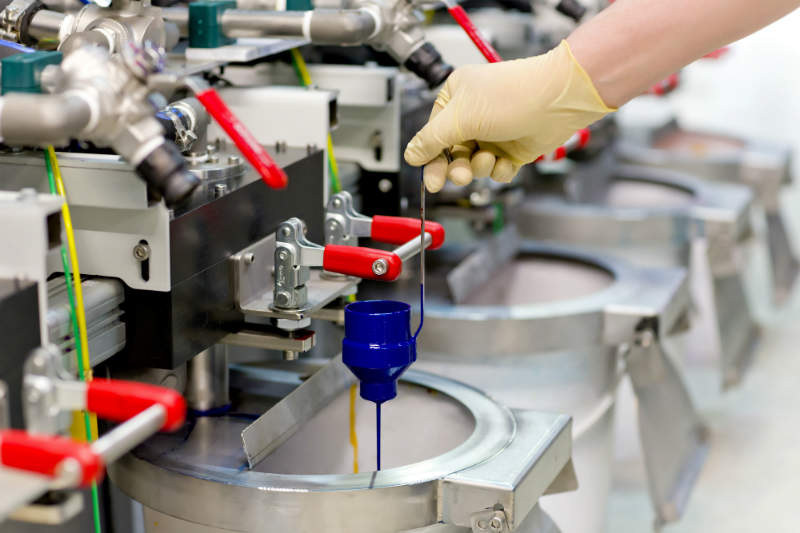 Since early 2015, not only can we print your motifs using solvent-based colours, but we can also provide more environmentally friendly water-based colours.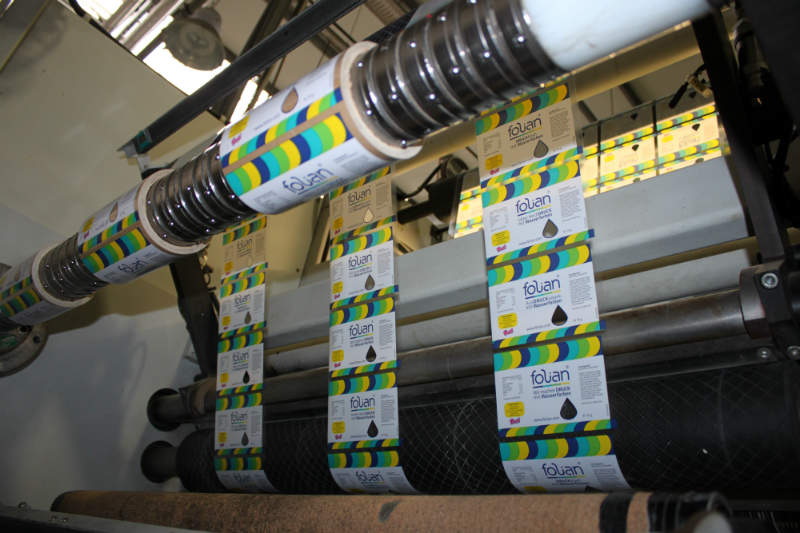 We produce flexible packaging solutions, mainly for the food industry.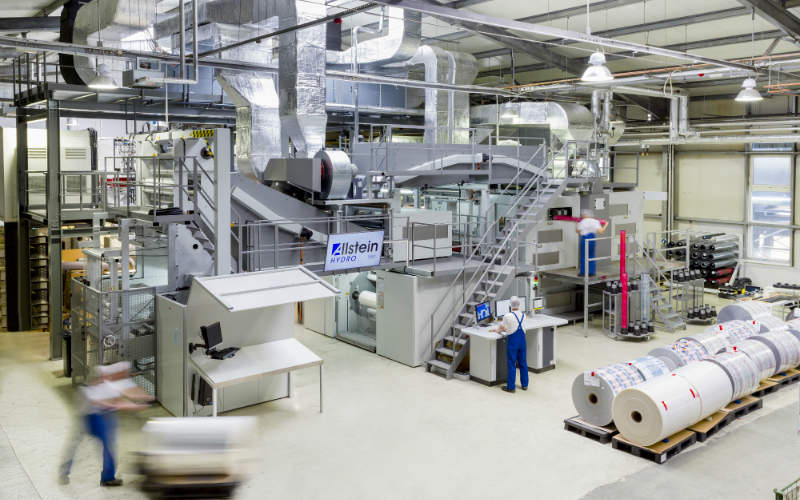 folian is a specialist in the printing of packaging films using flexographic printing with up to 10+1 colours. We refine and cut your print motifs on the roll.
Combined with Equinox's 7c-colour system, folian gmbh achieves print motifs that are both more eco-friendly and intensive and consistent with colour. We expanded our machine park at the end of 2014 and installed out third flexo printing machine, in addition to a third roll cutter and a new laminator.
Flexo printing, roll-cutting and lamination solutions
Our range of services includes:
Flexo printing: continuous automatic print monitoring ensures flawless print results
Roll-cutting: in addition to standard formats, we also produce individual small and narrow rolls for further processing on your packaging machines. Three roll cutting machines are available for this purpose at our factory
Lamination: quality begins with the optimum composite films. That is why we use our three laminating machines to laminate an individually configured composite films to meet every customer requirement, with all being solvent-free. Using hot needle perforation, our customers receive permeable films tailored to the required air exchange volume
Our composite films are for:
Cheese and mozzarella
Meat and sausage products
Pasta and bakery products
Frozen foods
Snacks and cereals
Animal feed / pet foods
Confectionery
Fish and seafood
Nuts, dried fruits and luxury foods
Watercolours for intermediate film layer flexo printing
For intermediate film layer printing, we have been using an increasing number of water colours instead of solvent-based equivalents since the early part of 2015. We are one of the first German flexo printing companies to offer this after investing in a new printing machine (Allstein).
Watercolours are substantially better for the environment as they are made-up of around 50% of water. In addition, watercolours do not corrode printing plates in the same way that solvent-based versions do. As a result, more precise image printing is achievable even for large quantities.
An increased amount of colours is now possible through the optimised printing method and the 7c colour system from Equinox. Quicker set-up times and cheaper costs are achieved through removing spot colours from the process.
Composite films for optimum performance
We are always able to provide customers with the optimum material to ensure performance and high-quality as a result of our purchasing independence. Depending on the product use or look wanted, we can use printing materials such as matt, metallised, white or transparent films.
Our standard film qualities / properties include:
PET / CPP
OPP / OPP
OPP / PE
OPA / PE
OPP / OPPmet. PE
PET / PET mt / PE
– OPP / OPP met.
High barrier / UV barrier
Anti-fog
Peel
Firmly sealed
Resealable
Further processing available comprises:
Full or partial effect coating
Matt or glossy
Paper look
Hot-needle perforation
Resealable
Matt varnish printing results
Flexo printing can be used to create cost-effective motifs with partial or full matt varnish though the integration of an 11th inking unit in the printing machine.
Paper-film composites for environmentally friendly packaging
The company places a great emphasis on developing eco-friendly materials for packaging, with a long-term view to use paper-film composites. Combining paper and plastic makes products more sustainable as the paper comprises renewable materials. This gives products more a more natural appearance.