Owens-Illinois (O-I) is the world's largest manufacturer of glass containers, with a global footprint that spans 21 countries. With revenues of $6.6bn in 2010, the company is headquartered in Perrysburg, Ohio, US, and employs 24,000 people at 80 plants.
Sustainable glass packaging
The company delivers safe, effective and sustainable glass packaging solutions to a growing global marketplace.
O-I is the preferred partner for many leading food and beverage brands, including Anheuser-Busch InBev, Diageo, SAB Miller, Heinz, Nestle Waters and Coca-Cola.
The company serves customers with a comprehensive line of stock products for the following categories: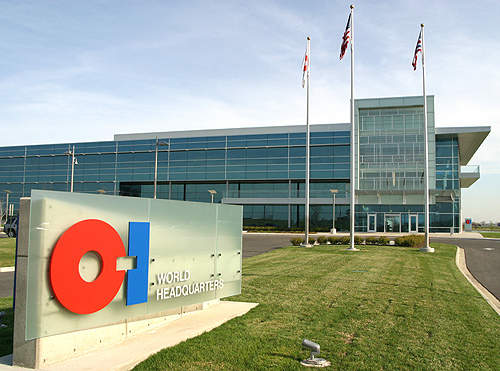 LEEDS certified O-I headquarters, Perrysburg, Ohio, US.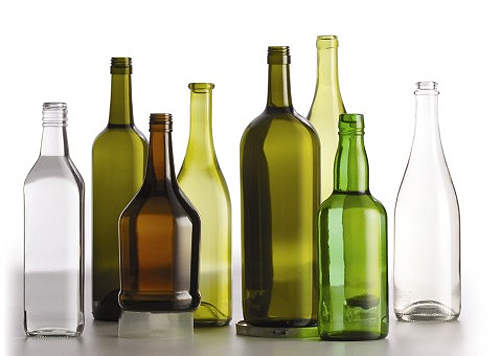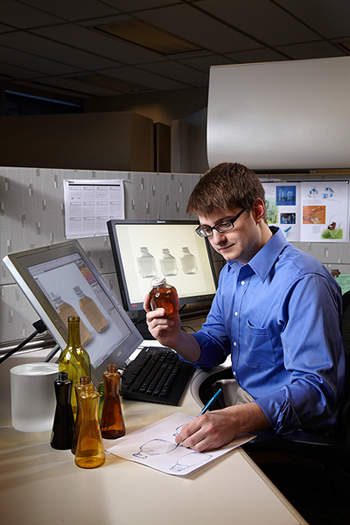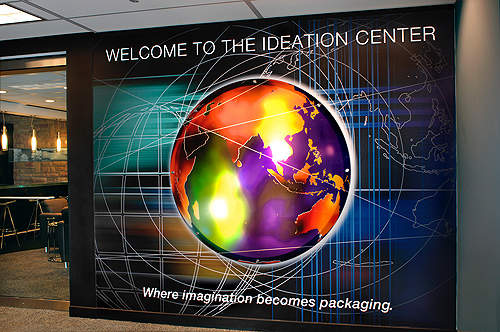 O-I provides a comprehensive line of glass containers.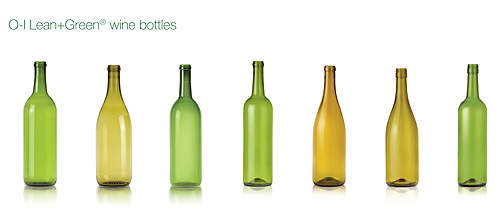 Beer
Wine
Spirits
Specialty
Food
Non-alcoholic beverages
Drug and chemical
O-I also can develop custom molds based upon a customer's specific requirements.
Efficient glassmaking expertise
Building on its long-standing leadership in manufacturing, O-I is redefining glassmaking. For example, the company's engineers and researchers actively look for more efficient ways to melt, form and inspect glass while reducing manufacturing costs.
O-I also distinguishes itself through the ability to maintain flexible production lines and its use of lean six sigma processes to evaluate projects objectively, set priorities and solve problems methodically.
As it looks to transform glass, O-I is bolstering its competitive advantage through a significant investment in research and development.
In business development, O-I recently launched glass smart™, a global program that combines deep customer engagement with rigorous research to produce a detailed understanding of customer, channel and consumer needs, trends and economic drivers. Armed with this knowledge, O-I provides insight and product ideas to reinvigorate existing categories or create new opportunities.
Black glass bottles and lightweight wine bottles
The spirit of innovation that has set O-I apart for more than a century fuels its current mission to transform glass.
The transformation is under way with recent innovations such as black glass bottles and the Vortex® bottle with O-I's proprietary internal embossing.
Another significant O-I innovation is the Lean + Green® line of light-weighted wine bottles. These retain the premium image of glass without noticeable changes in appearance and feel, a principal that will be applied to containers for other products to meet the growing demand for sustainable packaging.
Energy consumption and carbon emission reduction
In 2010, O-I announced an aggressive plan to reduce its energy consumption and carbon emissions worldwide.
With 2007 as a baseline, O-I intends to achieve the following by 2017:
Cut global energy consumption by 50%
Reduce carbon dioxide-equivalent emissions 65%
Nearly double its use of recycled glass so that a global average of 60% of each O-I container is recycled material
Eliminate workplace accidents
Glass packaging to better connect with consumers
O-I is taking the lead in educating and engaging consumers and key decision-makers in food and beverage categories about the unique qualities of glass.
Its new 'glass is life' campaign highlights the six pillars of the glass brand (taste, quality, health, sustainability, versatility and transparency) and focuses on personal experiences from diverse glass users such as chefs, brand managers and consumers.
A global study commissioned by O-I in 2008 found that consumers faced with the option between glass and other packaging choose glass first and would like to see more glass packaging options. In the food category, for example, 91% of consumers indicated that they prefer glass, although only about 10% of foods are packaged in glass.
Savvy food and beverage manufacturers use glass packaging to better connect with consumers, and more and more are leveraging the O-I difference of innovation and quality.