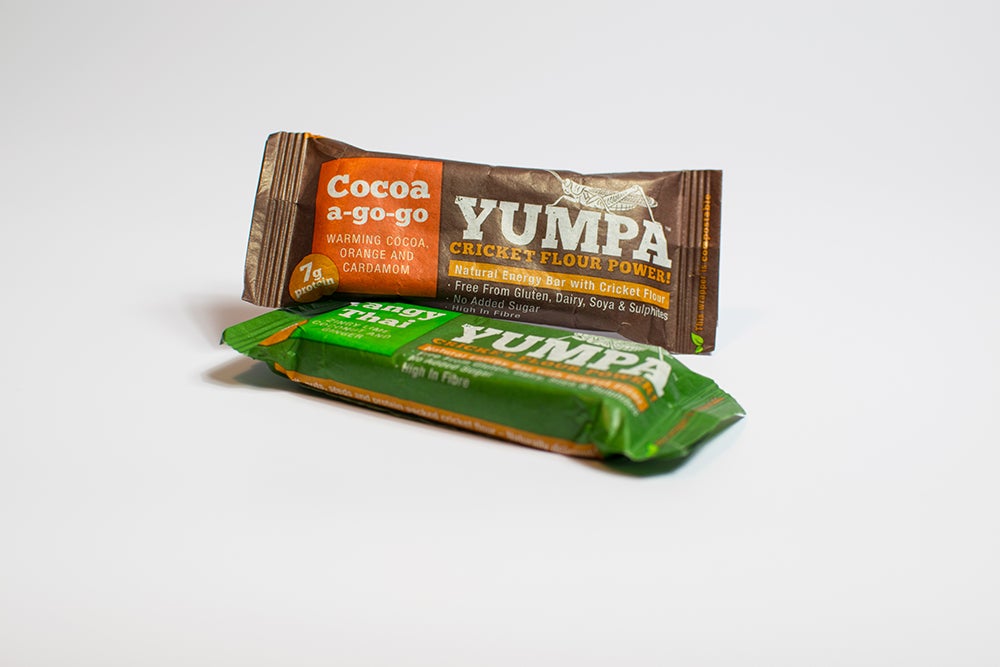 Leading packaging solutions provider Parkside is extending its compostable packaging range with a home compostable pack for a newly launched energy bar made from powdered cricket flour.
Parkside new business development manager Pete Ford said: "We have worked hard with our client to produce a natural, sustainable pack, with the packaging and contents being produced from plant based materials. Next Step Foods wanted to ensure that the natural benefits of its Yumpa product were fully reflected in the packaging used to wrap it.
"Working with Parkside, Next Step Foods have been delighted that it's been able to get a sustainable printed package that supports the pack, brand and company's ethos."
Next Step Foods is a forward-thinking snack food company, developing and producing sustainable, healthy and tasty snacks. Each Yumpa bar contains 32 powdered crickets, plus nuts, seeds and dried fruit, and is free from gluten, diary, soya and sulphites and has no added sugar or additives.
Parkside is the first flexible packaging company in the UK to successfully produce a range of barrier laminates that have completed the rigorous disintegration and eco-toxicity testing for home composting with recognised European laboratory, OWS. The duplex laminated structure has attained full accreditation under Vincotte's OK Compost Home and Seedling certification after achieving a high degree of compostability.
The compostable product is manufactured from sustainable sources, including a paper to cellophane laminate structure, incorporating a compostable adhesive.
The oxygen and moisture barrier performance of the Yumpa pack is designed to deliver extended product shelf life by nine months, helping both retailers and consumers minimise waste in the supply chain. In addition, the lightweight flexible design offers a lower carbon footprint solution compared to other packaging formats.
The global compostable packaging market is witnessing strong growth due to the increasing desire from consumers to purchase more environmentally friendly products. This is reflected in the recent announcement by consumer goods giant, Unilever, which has confirmed its intent to make all of its plastic packaging either reusable, recyclable or compostable by 2025.
Parkside recognises this potential growth area and wants to fill this vital gap in the market by developing compostable products that provide a credible alternative to landfilling.