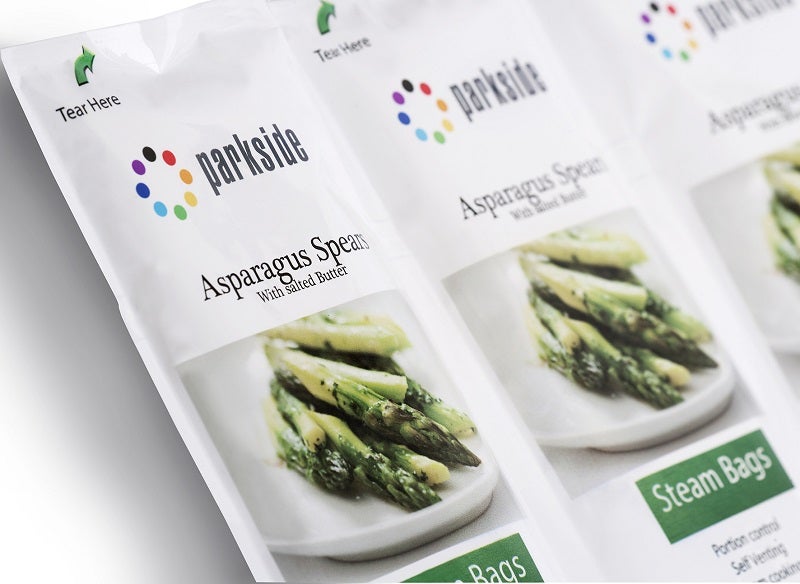 Parkside's innovative microwave steam bag for frozen vegetables, Parkscribe™ Steam, has received another accolade, securing 'highly commended' in the Best New Concept category at the UK Packaging Awards 2016 last month (October 27).
The successful result continues an award-winning run for Parkscribe Steam, which took bronze in the Food category of the Starpack Industry Awards earlier this year.
Speciality packaging manufacturer, Parkside, designed the self-venting steam bag to meet consumer demand for a convenient freezer-to-microwave solution that addresses portion control and reduces preparation and cooking time.
Judges at the UK Packaging Awards, who praised the concept as 'an incredibly effective solution for on-the-go consumption', acknowledged Parkside's successful execution of the novel design.
Parkside managing director Nick Smith commented: "I'm extremely pleased to see Parkscribe Steam recognised at a second industry awards event this year. The simplest of solutions can often be the best and this pack does its job very efficiently – with optimum convenience for the consumer.
"That said, the development process required to reach an effective final design takes a lot of hard work from many people in the business. I'd like to take this opportunity to thank everyone who has contributed to this award-winning design."
Mr Smith continued, "Whilst we've seen some great recognition for Parkscribe Steam as a convenient product for consumers this year, we still haven't realised its optimum potential with retailers. We look forward to partnering with brand owners in 2017 to move the concept forward by exploring its flexible compartment and opening options to maximum effect."