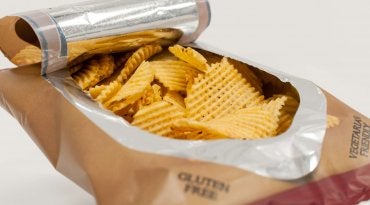 Packaging solutions provider Parkside is expanding into new global markets with customers secured in the US, Australia and China.
The leading UK headquartered packaging innovator is collaborating with Australian-based PA Packaging Solutions and The Platinum Packaging Group, based in the U.S, to bring Parkscribe™, a new laser technology used to create reclosable packs and Park-2-Nature®, a range of compostable products, into new significant international markets.
Paula Birch, director of sales at Parkside, said: "With consistent growth in 2016, Parkside is paving the way for packaging innovation. The company is going from strength to strength and this move is the latest in the ongoing re-shaping of our business as a global speciality FMCG packaging provider.
"The diversity of our products is a real strength for Parkside and we are extending our reach to provide these innovative and market leading services on a global scale. These collaborations have the potential for high-volume opportunities. It's exciting times at Parkside."
According to a recent Smithers Pira report, the global flexible packaging market is projected to grow 3.4% per annum to 2020 with sales to reach $248bn by 2020. Parkside is well placed to meet this growing demand.
Mrs Birch continued: "Our strategic partnership with PA Packaging Solutions and The Platinum Packaging Group drives innovation and speeds our delivery to market. Together with our US and Australian partners, we can deliver products that tick all the boxes for consumers in terms of convenience, shelf appeal and added value."
Established for over 40 years, Parkside is a global packaging supplier with manufacturing sites located in both the UK and Asia. The company has grown into a leading flexibles manufacturer, delivering advanced packaging expertise to the food and drink, medical, pharmaceutical, household and personal care industries.