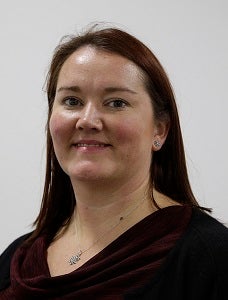 Speciality packaging manufacturer and supplier, Parkside, has expanded its European team with two new appointments.
Pete Ford has joined the company as business development manager and Vicki Rayment as finance director.
Vicki is an experienced senior financial manager who has worked with major blue chip clients for more than 20 years.
She has joined Parkside from workwear clothing company, Simon Jersey, where she held the role of operational and commercial controller before being appointed finance director.
At Parkside, Vicki is responsible for ensuring the manufacturer continues to grow in its core markets in Europe and Asia. Combining her financial skills and knowledge of the manufacturing sector, she is focused on delivering excellence to customers in line with the company's mission and values, whilst meeting its commercial objectives.
Pete has spent more than 18 years working in the packaging and print industries and brings a wealth of experience in business, innovation and product development to Parkside. He previously worked at Discovery Flexibles where he was technical and innovations manager.
In his new role, Pete is responsible for developing and strengthening new and existing customer relationships throughout Europe as Parkside looks to increase its share in the specialist packaging market and drive product leadership and innovation.
Commenting on the new appointments, Nick Smith, Parkside managing director, said: "Having put firm foundations for growth in place during 2015, the plan for the coming year is to build on those foundations and see more projects and orders delivered by Parkside within multiple sectors. As a result, it is important we have the people in place who have the skills and abilities to drive that plan and bring it to fruition.
"Both Pete and Vicki bring great levels of experience in their respective fields and will bring fresh perspective to our objectives."
For more information, please contact Parkside.