PERUPLAST is the largest flexible packaging converter in Peru with over $135m in sales in 2011. The company ships over 26,000t of products annually to 22 countries. Founded in 1962, Peruplast has grown into one of the most renowned converting companies in South America.
Flexible packaging production facilities
In 2007 PERUPLAST was purchased by two of the largest financial groups in the region, the Luksic Group in Chile and the Interbank Group in Peru. As a result of the sale, PERUPLAST was able to invest in a new production plant 35km south of Lima, Peru.
The new 60,000m² site has been in operation since September of 2011 and now the company is consolidating its two Lima-based production facilities into one. The new ultra-modern plant incorporates the latest industrial safety designs as well as efficient work-flow to optimise its processes. Production capacity will increase by 50% within the next two years, and that does not include the production capacities available through its acquisition of the FLEXA flexible packaging company in Colombia in the early part of 2012.
Extrusion lines, printing presses and production lines for flexible packaging
Currently, PERUPLAST has over 20 extrusion lines, including seven-layer co extruders, flexographic and gravure printing presses, laminating machines, and a wide variety of pouch and bag making lines to meet the volume needs of its clients as well as being able to offer a wide variety of products and solutions, with an actual total capacity of 3,000mt/month.

PERUPLAST has 50 years of experience in flexible packaging solutions.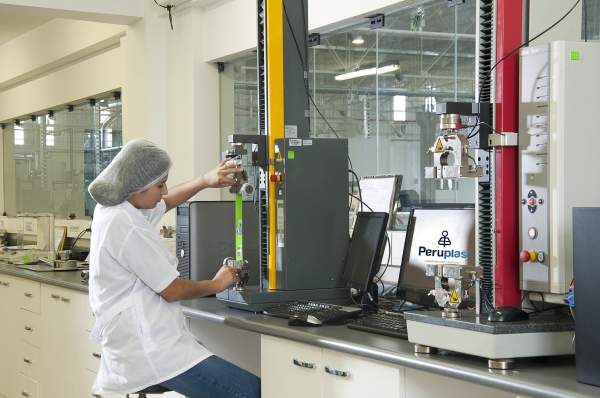 PERUPLAST is the largest flexible packaging converter in Peru.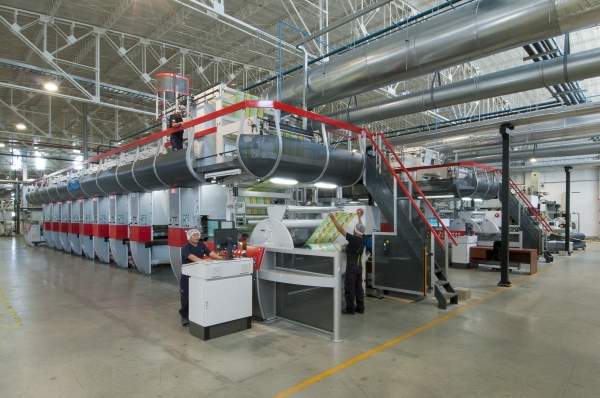 PERUPLAST operates its own in-house prepress, artwork, and ink mixing facility.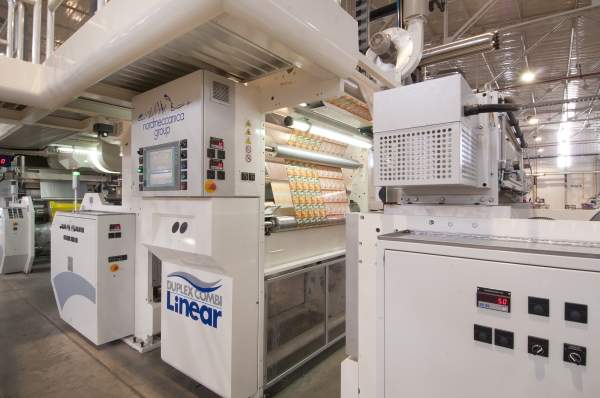 The company has won many gravure and flexography printing awards, and flexible package awards.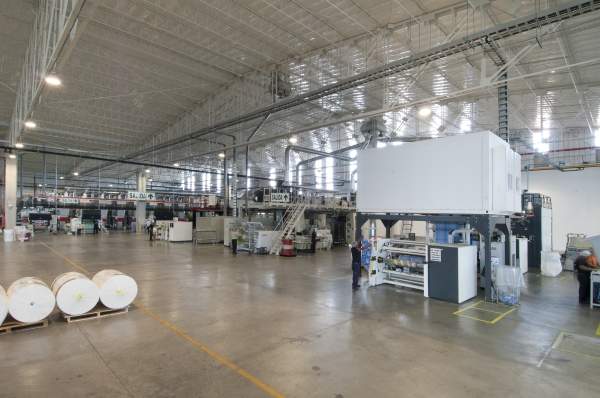 PERUPLAST has invested in a new 60,000m² production plant.
In addition, the company operates its own in-house prepress, artwork, and ink mixing facility on site. The clients PERUPLAST provides flexible packaging to include P&G, Nestlé, Kimberly Clark, Protisa, Unilever, Álicorp, Pepsico, Kraft Foods, Grupo Antioqueño Colombia, Coca Cola, Clorox.
To help meet these demands, PERUPLAST maintains a close and personal relationship with its suppliers. Through transparent communication with its principle resin, ink, adhesive, and substrate suppliers, PERUPLAST maintains a secure supply chain which allows for reduced lead times as well as smaller lot sizes for its customers.
Award-winning gravure and flexography printing
PERUPLAST is AIB certified and is an active member of the FPA, FTA, SEDEX and American Chamber of Commerce. Over the years the company has continuously challenged the market and, either by innovation or quality, it has won gravure and flexography printing awards and flexible package awards in 13 of the last 14 years, including the Printing Industries of America (PIA) Best in Category in 2009 for flexography.
50 years of experience in flexible packaging solutions
Since 1962 PERUPLAST has grown steadily by never losing sight of what the customer wants from its packaging supplier. The company deliberately designed its new plant to be a tool for its customers. From product development and testing, to art work design and modification, and production samples, everything is done on-site with experienced engineers on hand to ensure the process progresses as rapidly as possible.
A graphic arts team is dedicated to ensuring clients start the process correctly to avoid problems later on. But the quality service doesn't end at the plant; a team of dedicated engineers make routine visits to our customers' plants to assist in new product development and the testing and certification of new equipment. Through systematic improvements in technology, continual training and a sincere desire to be the best flexible packaging company in the world, PERUPLAST looks forward to the next 50 years.