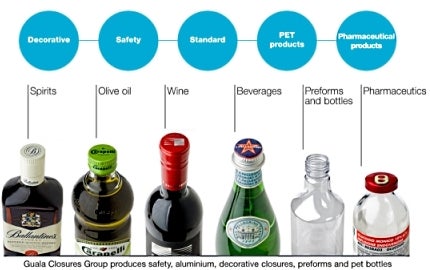 Founded in Italy in 1954, Guala Closures now operates in five continents, with 25 production facilities and a commercial structure present in more than 100 countries. Thanks to a policy of continuous commercial development and technological innovation, the group is recognised as a worldwide reference point in a range of ever-growing markets.
Number one in the production of non-refillable closures for spirits and the leader in Europe, Latin America and Australasia in the production of aluminium closures, Guala Closures is also a large Italian multinational with offshoots in the main traditional commercial sectors while continually expanding in emerging markets.
More than 4,000 employees, managers, professionals and technicians are united by one passion: to protect quality and add value to the image of the most important international brands in the alcoholic beverages, soft drinks, wine, oil, pharmaceutical and cosmetic sectors.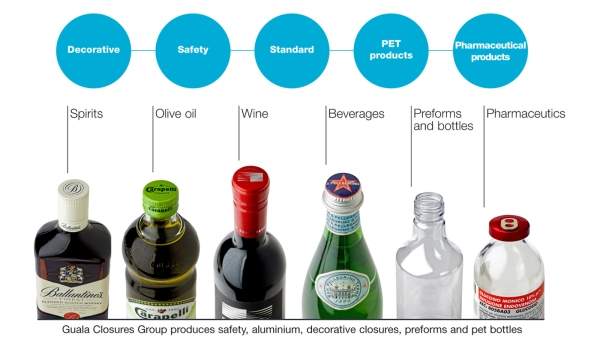 Closures range.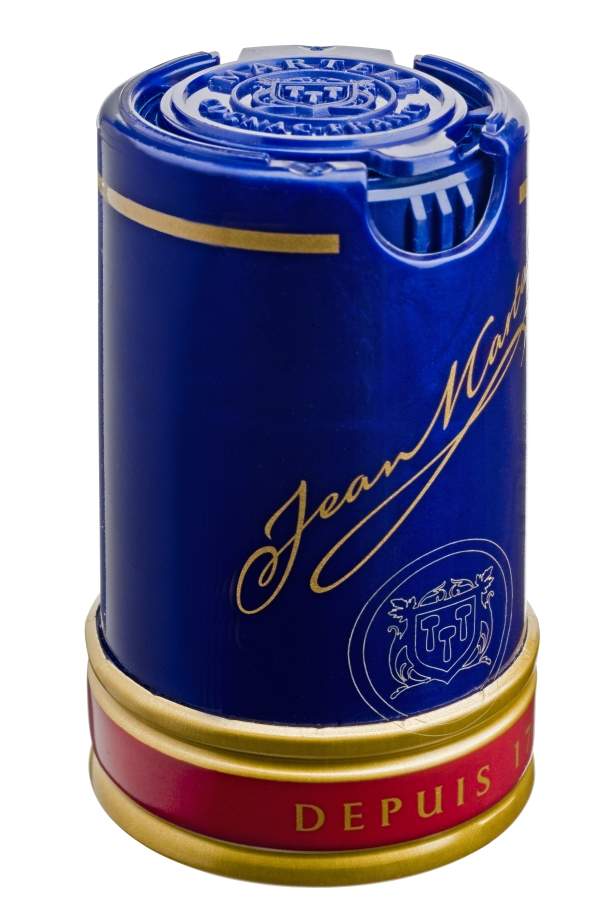 Safety closures for spirits, oil and beverages.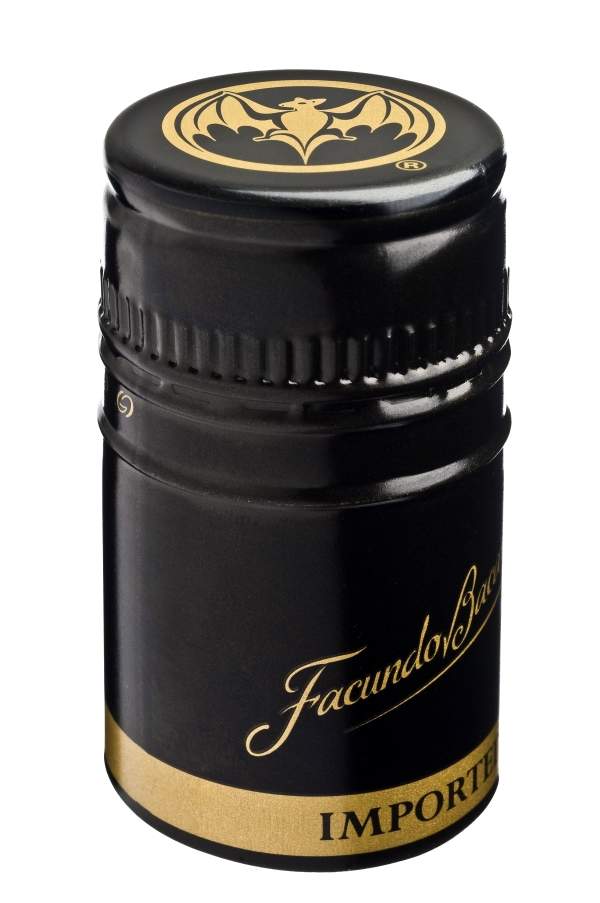 Aluminium closures for spirits, oil and vinegar, beverages, wine and pharmaceuticals.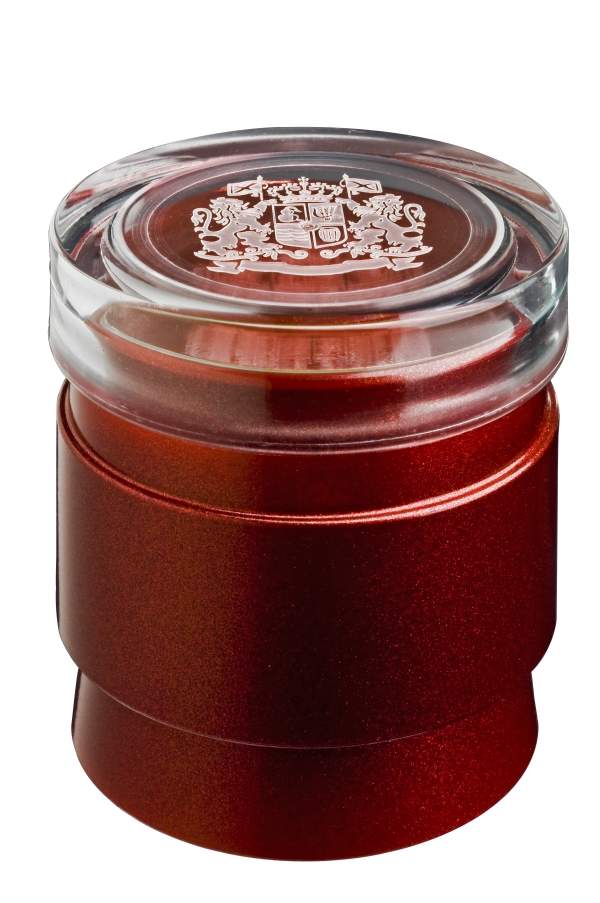 Decorative closures for spirits and water.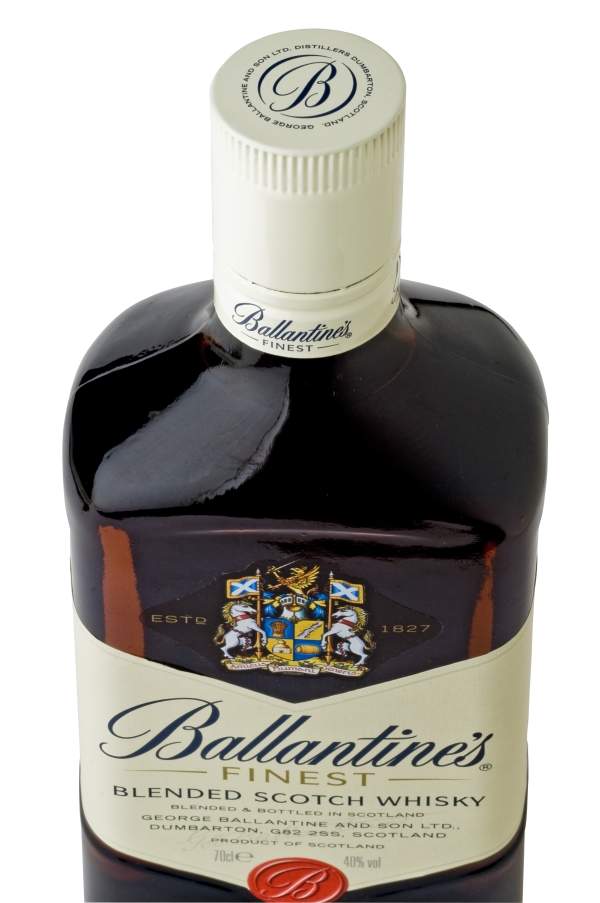 Spirits.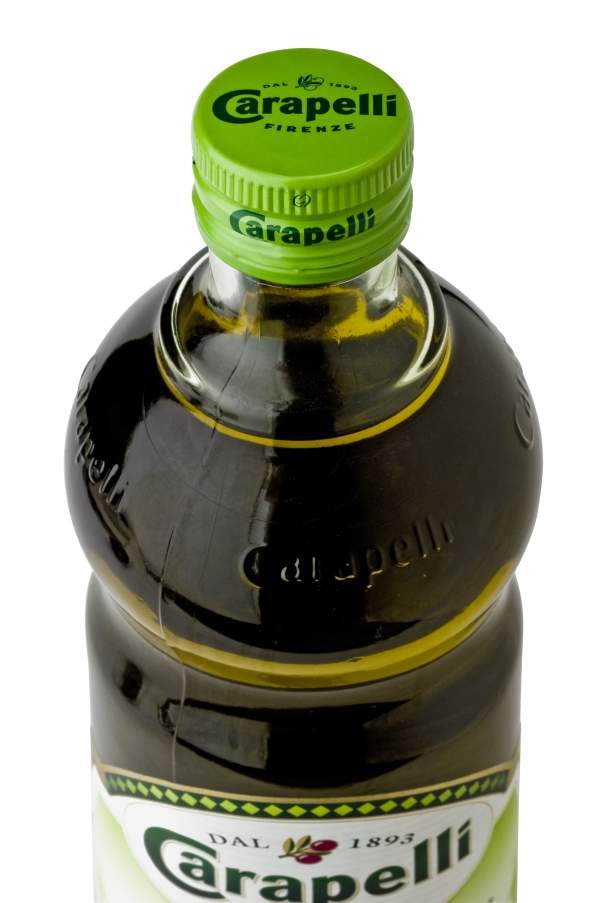 Olive oil.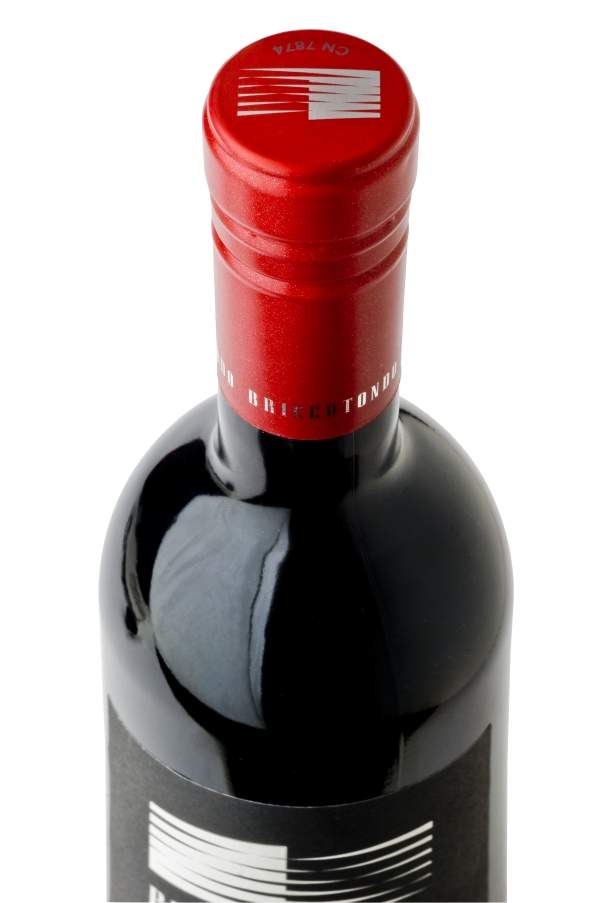 Wine.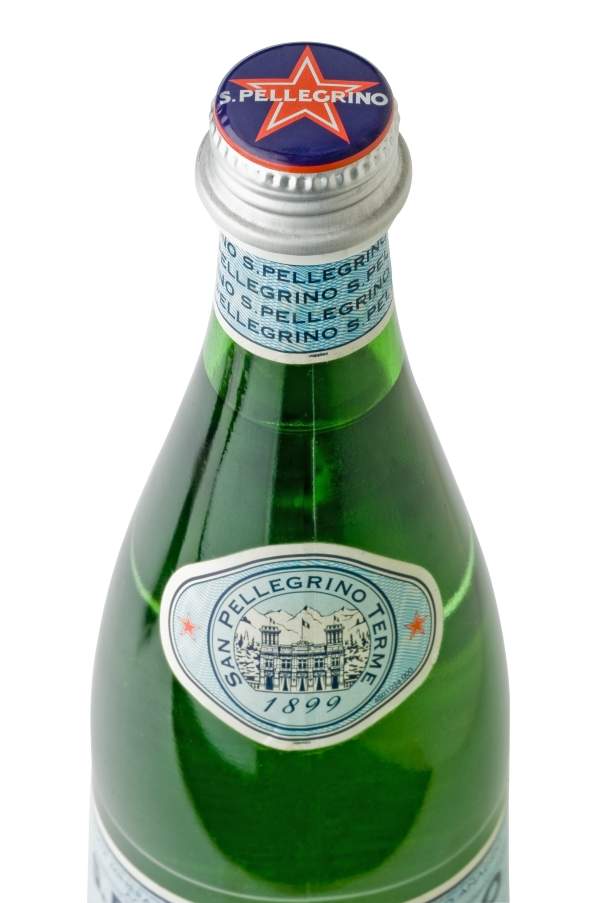 Beverages.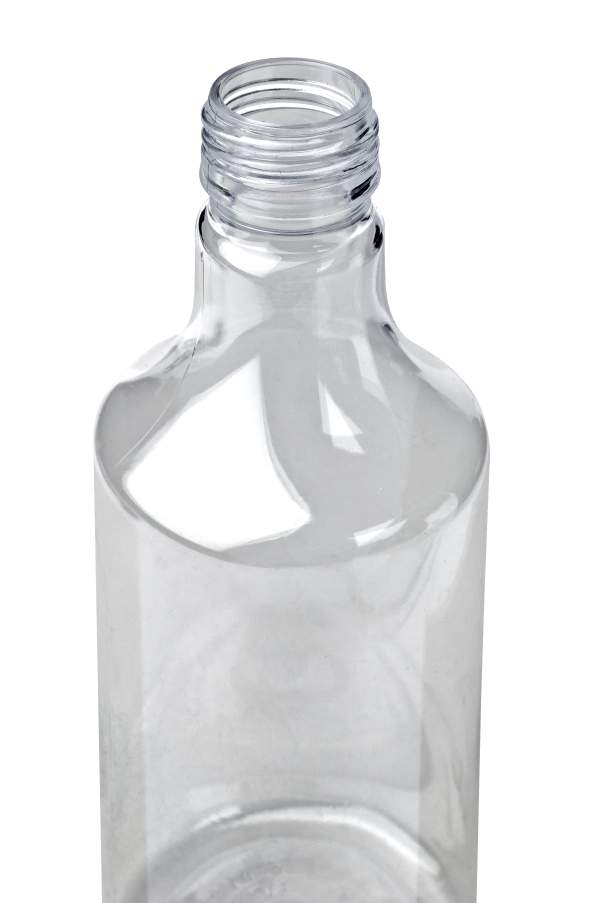 PET bottles.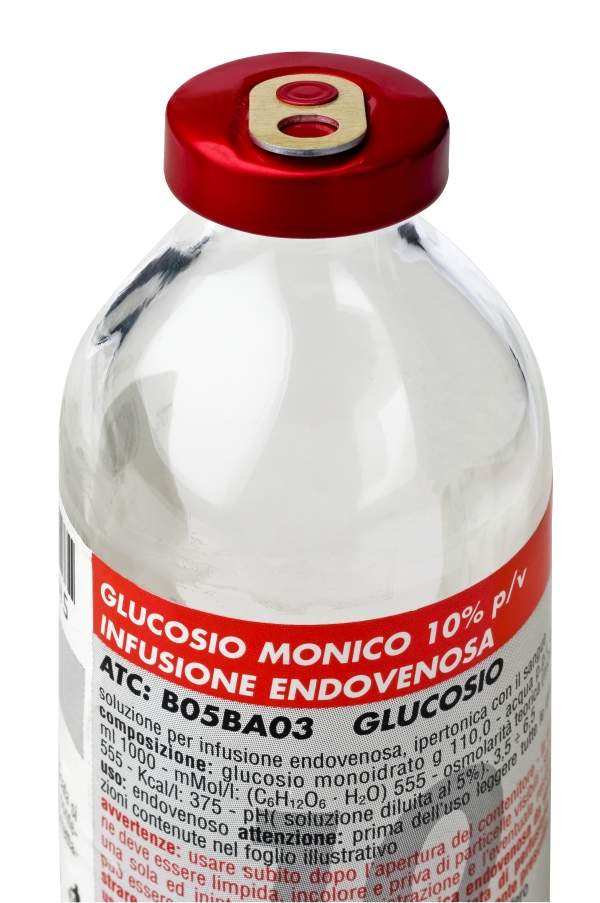 Pharmaceuticals.
Guala Closures has sold more than 14 billion closures in 100 countries, with five R&D centres and 25 factories. We provide more than 50 models and three levels of protection depending on market requirements, with closures made in plastic, aluminium or a combination of both technologies. We are always one step ahead of customer demand in terms of reliability and technology.
Safety and anti-counterfeiting for bottling applications
Each year, worldwide, hundreds of millions of bottles of the most prestigious brands of alcoholic products are counterfeited by refilling with locally produced spirits or industrial alcohol, which endangers health and can have fatal consequences.
This phenomenon is on the increase and can cause irreparable damage to company image, as well as economic losses, which equate to €300bn. For more than 60 years, Guala Closures has been implementing the most advanced research programmes in order to design and produce safety closures that minimise the danger of counterfeiting, preventing the refilling and substitution of the product.
We provide the widest range of solutions, which are often customised according to customer and market requirements, from the simplest tamper-evident technology to the most complex non-refillable systems, using up to 13 individual components for each particular closure.
Brand image optimisation for the bottling sector
For producers, creating a unique and unmistakeable brand identity is essential in formulating a winning marketing policy. Packaging forms part of this strategy and the closure is now showing itself to be an even more important element in this picture, in synergy with the choice of bottle and label design.
Guala Closures is able to offer a customised approach to produce closures in an extensive range of colours, sizes, shapes and materials, in order to satisfy the most complex requirements, create value for the brand image and provide direct, punctual and competent assistance worldwide.
From whisky to vodka, tequila to typical Chinese products, mineral water to major wine labels, international brands to the most prestigious local products, we use the most advanced techniques of tampoprint, silkscreen, hot foil, offset, relief or negative embossing to make your brand identity as strong as it can be.
Design and decoration for product-protective closures
By constructing unknown shapes, exploring new possibilities and creating integrated designs to overcome traditional aesthetic standard rules, we offer winning solutions in an increasingly competitive market. Guala Closures, in a unique partnership with the marketing departments and consultants of the customer, is a pioneer of research in the most advanced technologies, innovative materials and new frontiers of design. Our range of closures for innovative, high-level products are totally customised according to customer proposals or designs. At Guala Closures, our objective is to define brand image evolution by guaranteeing the greatest product protection.
Innovation in the product-protection industry
We invest in research, add value to capabilities and create innovation. Guala Closures maintains leadership in a constantly evolving market that imposes demanding strategic choices. By anticipating the future, we define new market quality standards through constant research activity.
From our R&D centre at our headquarters in Alessandria, Italy, we are expanding our project capability to an international level, in a sector where experience and competence are still the determining values of success. Guala Closures employs a style of development that maintains its strength in collaboration with customers and the most important university research institutes worldwide.
Customer and technical service for the packaging sector
In order to meet the requirements of our customers, we maintain a presence at their production lines, enabling efficient response to every problem in real time, delivering customised solutions in direct contact with managers, technicians and suppliers.
We have five R&D centres in Italy, Scotland, Mexico, China and India, with 25 researchers worldwide. More than 20 new products have been launched in three years, with 70 international patents developed in the product-protection sector.
Guala Closures operates in more than 100 countries with a network of commercial offices and direct technical assistance. In each location, there is a distribution and marketing expert who has an in-depth knowledge of that specific geographic area.
Our organisational style provides the market with expert knowledge and total quality guaranteed by ISO 9001 certification.