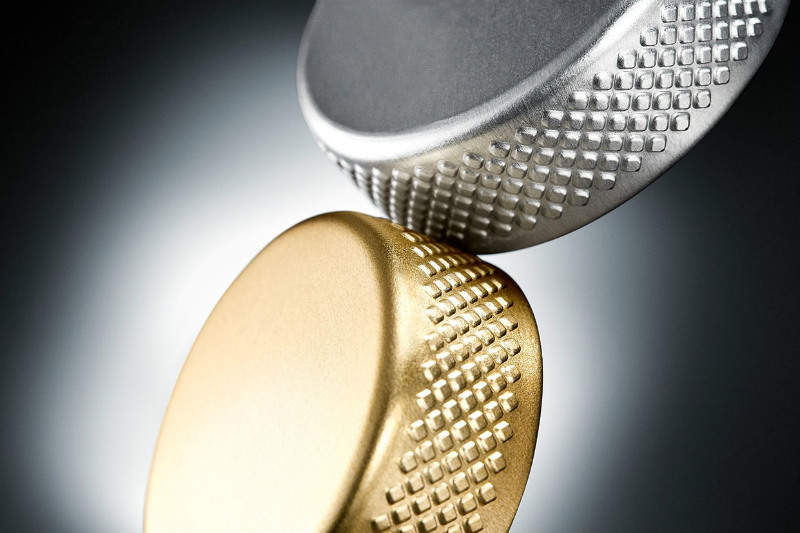 We have launched a new innovation for Tapì-designed screw-cap closures.
In addition to giving the closure a unique and more dynamic look, the geometric relief effect on the special knurling finish was designed to help customize the side of the closure even further, in addition to the customisations already available for the top.
The knurling effect on the aluminium closures will appeal in particular to lovers of the finer details, who want their packaging to be as valuable and as unique as a sculpture.
To find out more about the aluminium screw-cap closures with a knurled effect, fill out the enquiry form on this page.