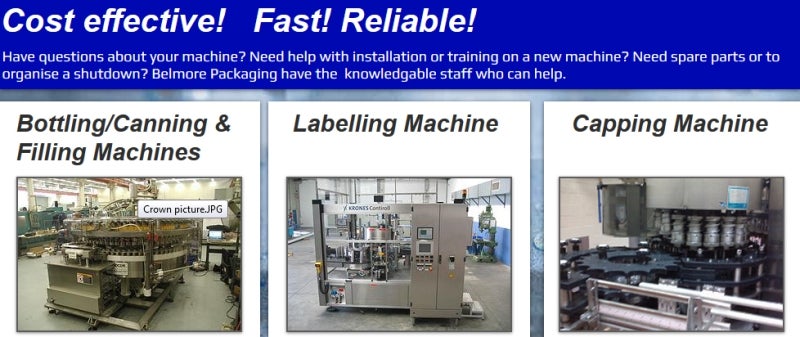 Belmore Packaging (Belmore) offers an extensive range of packing solutions for the food and beverage industry in the Australasia and Pacific regions.
Business solutions for the food, beverage and packaging industries
Belmore Packaging provides bottling, can-filling, labelling and capping machines, in addition to various business solutions such as spare and replacement parts, strategic partners, pre-owned equipment and rebuilds.
The company also installs the parts and provides general maintenance.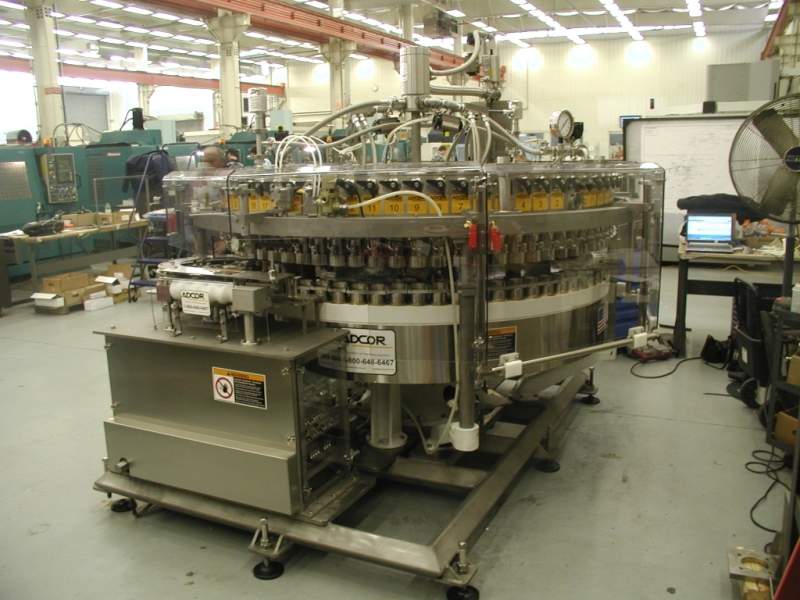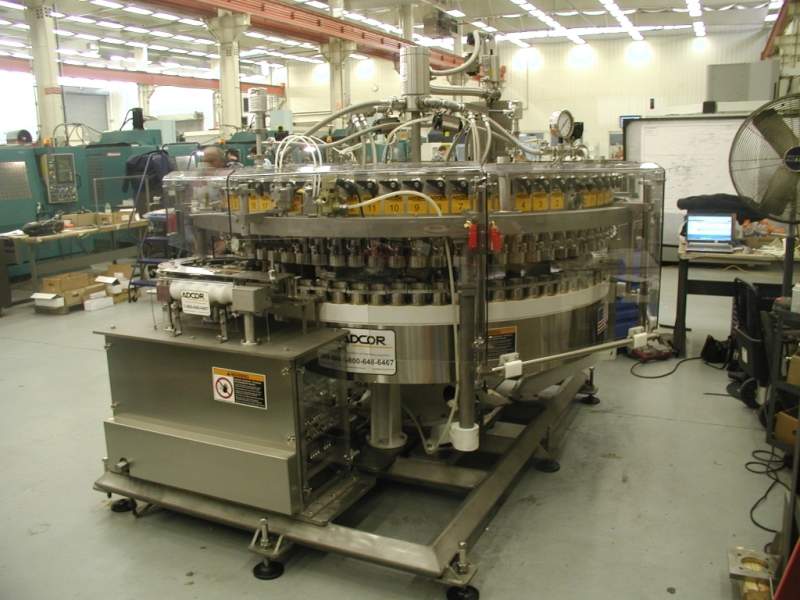 Belmore Packaging provides high-performance, flexible and efficient filling solutions.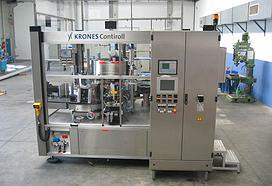 Belmore's wide range of labelling machines offers multiple solutions for cans, glass, PET, and plastic containers.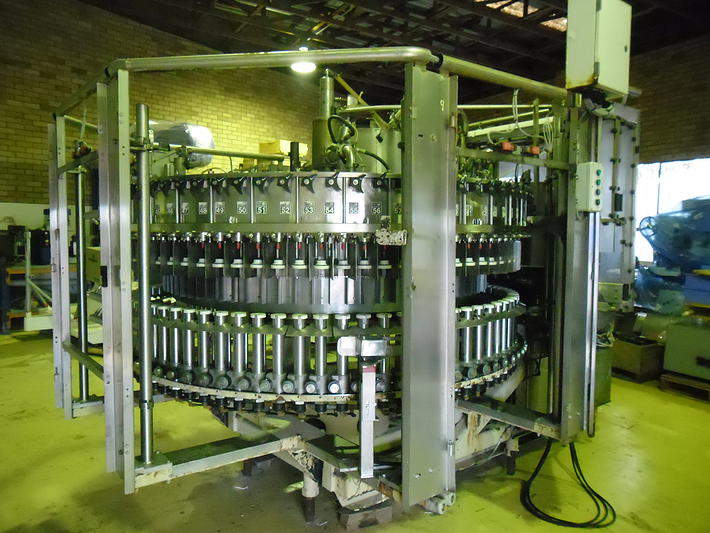 New or rebuilt capabilities for the packaging industry are endless. Belmore Packaging has an extensive engineering and manufacturing expertise to rebuild machines to meet the client's design improvements and specifications.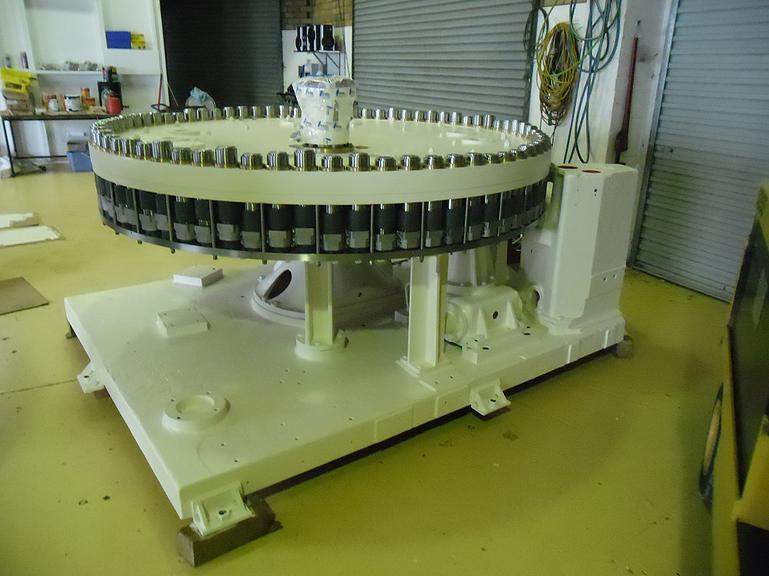 Belmore Packaging offers and services reconditioned machines.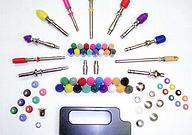 The company prepares a set of vent tubes for numerous container types, optimising smooth product flow and yield savings.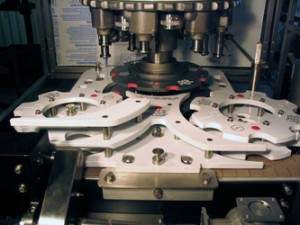 Replacement parts can be designed for any container size or shape, and are available in colorcore, PVC, uhmwpe, polypropylene, delrin and stainless-steel.

The MicroBlend™ blending system is the only patented mass-flow based, multi-stream blending system that offers precision blending to an accuracy of ±0.1% with a repeatability of ±0.025%.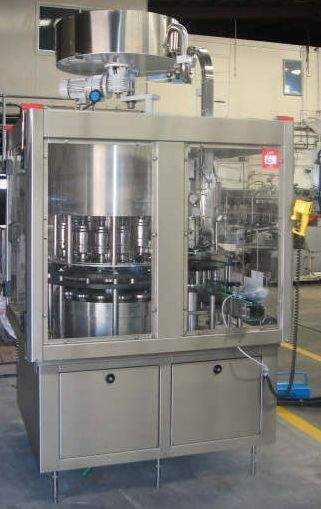 Proficient bottle capping machines are vital in liquid packaging systems.

Volumetric fillers offer reliable magnetic or mass flow meter technology, the ability to monitor and document CIP flow rates on each valve, menu-driven flavour changes and so much more.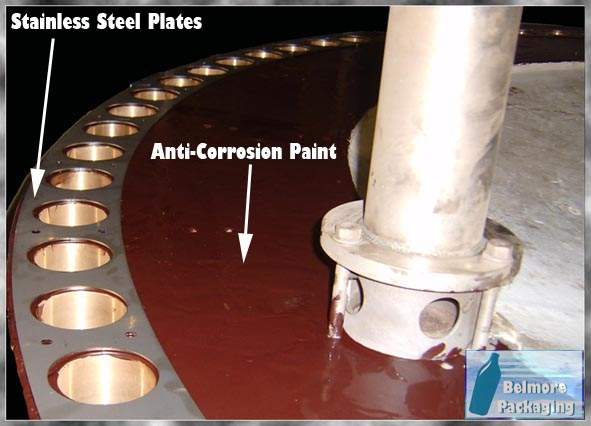 Portable line boring rebores and sleeves cylinder holes during shutdown repair and overhaul periods, which can be accomplished to overhaul other parts of the machine.
New, rebuilt and refurbished packaging equipment
Belmore supplies a wide range of new and pre-owned machines for the food and drink processing industry, including custom bottling machines, cappers, conveyors, seamers and labellers.
The company also offers pre-owned equipment, and full or partial rebuilds, depending on the client's requirements. The latter is ideal for satisfying quick turnaround times without replacing equipment, as well as achieving improved operational availability and reliability.
Machinery can also simply be checked and assessed against service criteria and wear limits.
The company offers unique replacement or spare parts, as well as assisting clients with their specific requirements.
On-site maintenance and installation services for the packaging sector
Belmore's experienced team of field service technicians perform on-site installations, preventative and general maintenance.
The company collaborates with clients to create a systematic approach for long-term maintenance to ensure a high return on investment (ROI), as well as offer customised maintenance contracts to optimise the productivity of a client's equipment.
Belmore undertakes a wide range of services, including:
Complete line assembly and integration
Emergency and scheduled repairs
General and preventative maintenance
In-house rebuilds
Machine audits, upgrades and conversions
Mechanical and electrical installation
Overhauls
Professional advice
Project management
Spare parts and installation
Start-up and commissioning
Technical support
Troubleshooting
Updates and conversions
About Belmore Packaging
Belmore Packaging is a company wholly owned and operated in Australia.
With more than 45 years of combined experience, the company was initially established to provide packaging machinery and parts in the bottling industry before expanding its solutions.
Belmore Packaging provides clients with fully customised and flexible strategies for their business.
Partnered with leading brands such as Arthur, Bevcorp, Burdoc, Crown, FCI, KHS, Westmann, and World Packaging, the company has been able to assist its customers with achieving their goals.