Bordeaux Digital Printink develops, manufactures and distributes customer-focused premium ink for inkjet technologies, the graphic arts industry and packaging. Our products are recognized worldwide as highly reliable and cost-effective inkjet inks and coatings, for wide and super-wide format digital printers (such as Roland, Mimaki, Mutoh, HP and Seiko CP, Epson and EFI VUTEk) and all the latest printhead technologies, such as Epson, Xaar, Konica Minolta, Toshiba and many more.
The company's product range includes all types of inkjet inks, including eco, solvent, UV / UV LED and latex inks. We also offer a comprehensive range of liquid laminates and UV coatings for wide format graphics, vehicle wrappings and commercial packaging applications.
Bordeaux's proprietary mix-and-match concept enables on-the-fly conversion of original ink to Bordeaux without the need to flush, replace parts or perform new color profiles in most configurations. Up to 40% of total printing costs can be saved in comparison with original inks.
Inkjet inks for digital UV / UV LED printers
Bordeaux manufactures a wide variety of original inks for UV / UV LED wide format digital printers used for printing on many types of packaging media. Roll-to-roll UV printers are used for printing onto flexible packaging materials, such as films and foils, whereas flat-bed printers are used for printing on corrugated fiberboard sheets and other packaging media.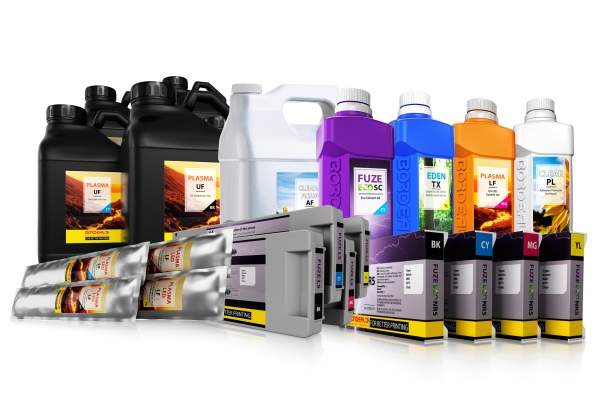 Bordeaux product portfolio.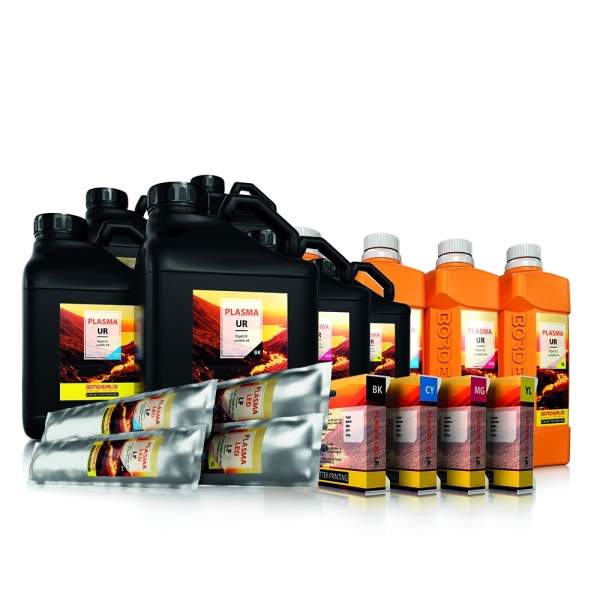 UV / UV LED.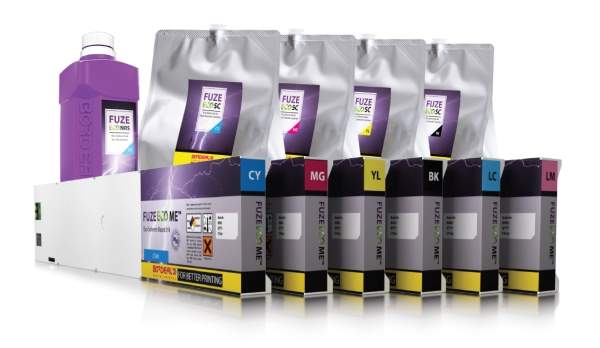 Solvent inks.
Inks for Epson printers.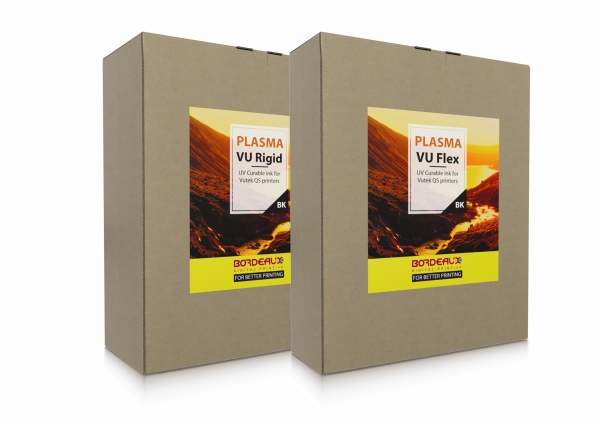 Inks for EFI VUTEk printers.

Inks for Océ Arizona printers.
Inkjet inks for solvent printers
Bordeaux manufactures inks for all digital solvent printers. Solvent printers are used for many packaging applications and especially for digital label printing. Bordeaux supports up to ten color slots, including four light colors, orange and green.
Dedicated inks for Epson printers
In order to maximize the performance of your wide format Epson printer, Bordeaux has developed dedicated ink that can work in harmony with your Epson printer and support its printing capabilities. Bordeaux offers compatible inks for the GS6000 and the SureColor S printer series, including orange and green, achieving the widest color gamut, which is especially important for packaging.
Dedicated inks for EFI VUTEk UV printers
Bordeaux offers Plasma UV ink especially for EFI VUTEk's QS 2000 / 3200 UV printer series, to empower your printer and achieve the widest color gamut and compatibility compared with any other third-party ink for brilliant results in packaging applications. Bordeaux's ink solutions are offered in printer-compatible packaging.
Dedicated inks for Roland / Mimaki / Mutoh solvent printers
Bordeaux offers various specific ink solutions, including chips for the popular Roland, Mimaki and Mutoh's mild and eco solvent printers. Bordeaux's high-quality ink supports all digital printing applications and media, including stringent packaging applications with inks that are 100% mix-and-match to original inks. Bordeaux offers dedicated inks for each of the models that are congruent with the printer's printing modes and parts.
Dedicated UV curable inks for OCÉ Arizona
The latest in UV ink innovation is Bordeaux's Plasma AR, a specific UV ink intended for the OCÉ Arizona printers. The ink can substitute original ink solution, while supporting the printer features and its compatibility for all applications, including packaging and label printing. Bordeaux's OCÉ Arizona compatible ink can be easily installed and enables high-quality ink at a lower price, without forfeiting quality printing.