Central Ink Corporation has been producing quality inks and services since 1933. Central Ink continues to be a low-cost producer of heatset, sheetfed, flexo and coldset / news inks, UV and forms. Central Ink has distributors all around the US, as well businesses in Mexico, Canada and South America.
Flexographic inks
Central Ink has expanded its offerings to include a water-based flexographic line of ink products. The CentraFlex system is manufactured using the finest raw materials available. These inks are designed to minimize operator adjustments throughout extended press runs, as well as maximizing yield and minimizing waste. The CentraFlex series includes:
CentraFlex Brilliant: produces the highest gloss, highest quality print for an ink system, where the single station combination of line, type and solid printing occurs. Features: optimal stay-open qualities, pH stable and easy clean-up
CentraFlex Film: promotes excellent adhesion and scratch on many films, yet is operator-friendly for printing on papers. Features: thermal transfer print compatible, highest gloss, highest transparency and highest quality print, as well as added strength for excellent initial and long-term scuff resistance, pH stable and unique set time without dirty print
CentraFlex Plus: the strongest ink system available, formulated to produce high-density print using higher line aniloxes. Features: prints excellent dots, type and solids, provides an excellent dry rate for each type of print, ultra pH stable and highest available mileage
CentraFlex Fluorescent: unmatched for strength, shelf-life and press stability. Also available is the TF series, which prints well on many plastics. Features: strong, bright colors and excellent dry time
CentraFlex Metallic: provides a nice metallic sheen, which matches the metallic look seen in color guides, but is an economical alternative to a true metallic ink. Features: optimal stay-open qualities, prints and dries well on solids, and lightfast and non-lightfast formulations
CentraFlex Envelope: provides excellent color, along with the low viscosity requirements of envelope printers. Features: non-curling, press-ready and economical
CentraFlex True Metallic: the ultimate in metallic inks, providing a brilliance nearly matching foil. Features: optimal stay-open qualities, prints and dries well on solids, and uses metals for coloration and is therefore lightfast in nature
Coldset inks
Our coldset inks are the result of the latest technology in equipment, processing and raw material design. Our development and manufacturing of varnishes and pigments allows us to create a truly new standard in news and coldset inks. These inks exhibit superior performance to meet the challenges our customers face in achieving the quality and productivity demanded by today's ever-changing market.
Heatset inks
An ink supplier since 1933, with customers across a diverse range of markets, Central Ink has grown its heatset line of inks to become a leading source for top-quality heatset ink systems. What sets our heatset inks apart? We begin with the best raw materials from around the world. We custom-formulate to the most exacting pressroom, substrate and finishing requirements. Most importantly, we deliver the product consistency and performance you need to satisfy your customers, and compete successfully in your market.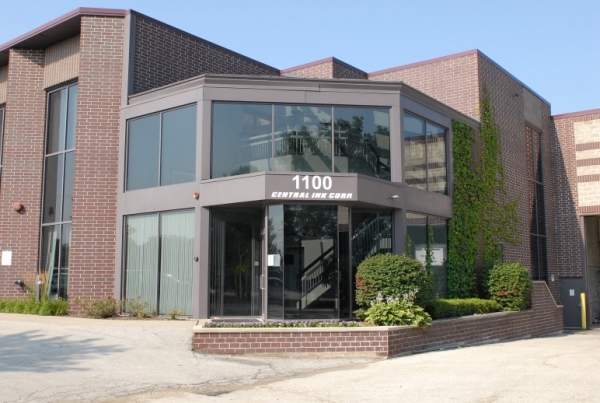 Central Ink Corporation's headquarters in West Chicago, Illinois, US.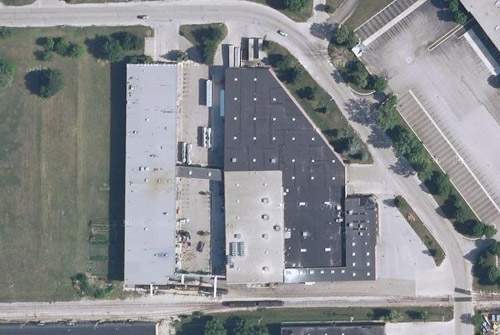 Aerial view of our West Chicago headquarters.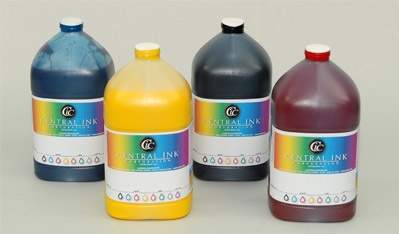 Our CentraFlex series maximizes productivity while minimizing waste.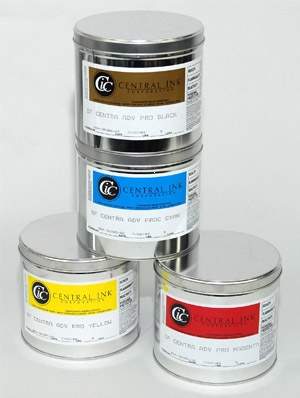 High-performance sheetfed inks from Central Ink can be used in a wide range of applications.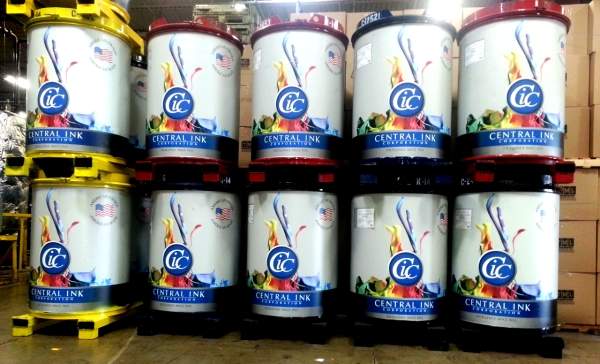 We have been producing quality inks since 1933.
Sheetfed inks
Our high-performance, commercial sheetfed inks can be used in a wide range of applications, consistently delivering a higher level of quality and exhibiting more precise balance strengths for color control, while substantially reducing start-up times, waste and maintenance costs. Central Ink is your best source for Sheetfed ink solutions. Our commitment to you is to continually seek new ways to increase your production efficiency and enhance your profitability. Central Ink is proud to offer field support and ink management services.
Superior print quality
CentraCure inks are especially noted throughout the industry for providing superior print quality while matching the runability of today's demands. Our inks help the pressroom streamline efficiency while optimizing your overall print performance.
Press blankets
Your printing operations demand the highest quality press blankets for the best price. That's the philosophy behind every blanket order we ship at Central Blanket Converters, the full-service blanket converting division of Central Ink Corporation. The blankets that leave our facility in West Chicago, Illinois, begin with the finest materials; leading products from manufacturers such as PSI, Fuji, 3M and MacDermid. They are then manufactured to exact tolerances to deliver the peak printing performance and efficiency your pressroom requires, and the outstanding print quality customers expect.
Mobile diagnostics
Identifying the precise cause of a printing problem can be a long, costly process. But now, with the MD Mobile Diagnostics system from Central Ink, you can eliminate guesswork and produce outstanding printed products accurately, efficiently and consistently. MD Mobile Diagnostics works hand-in-hand with our high-quality inks to give you valuable new control over your press performance. It offers a complementary, value-added service available to all our customers, while documenting pre- and post-diagnostic performance with full-color, printable charts and graphics, as well as providing mobile pressroom support and remote sample analysis.
About Central Ink Corporation
Central Ink Corporation can trace its roots back to 1933 when Cecil E. Breen founded the family-run company as CEB Ink in a loft building near its customers on Printer's Row in Chicago. The company's initial focus was letterpress inks, before moving into the web offset news ink market in the early 1960s.
In 1965, the company moved to a custom-designed 12,000ft² facility in Broadview, which was built to accommodate the company's rapidly expanding business. When the company moved from Broadview to its current location in West Chicago in 1970, the name was changed from CEB to Central Ink Corporation. Central Ink introduced web offset heatset inks in 1978 and the inks have since become the corporation's principal product line. Since moving to West Chicago, the Central Ink facility has expanded four times from 26,000ft² to its current 165,000ft² size, capable of producing 155 million pounds of ink per year.