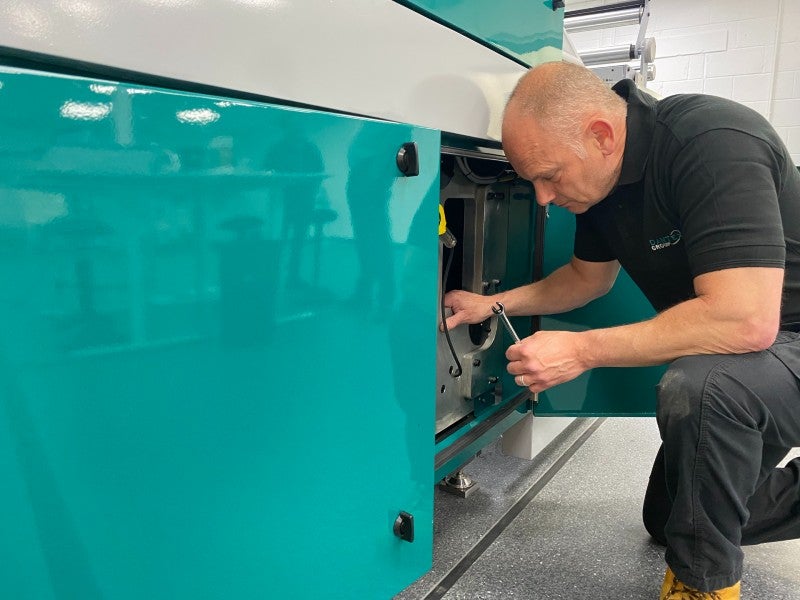 Dantex Group, whose interests range from prepress consumables to manufacturing state-of-the-art digital presses, is further expanding its equipment service capabilities in support of growing successful sales in the US.
Bruce Davidson joins the team of Dantex USA, bringing their total engineering workforce to over 50. With over 30 years of experience in the flexible packaging industry, his areas of focus will include product development, lean manufacturing and process improvement.
For after-sales support, Dantex currently offers two levels of service cover, classic and platinum, depending on customers' specific needs. They can also tailor service and support requirements to suit preferences. In optimising their fully scalable and comprehensive after-sales offering, Dantex can provide customers with remote support as an additional option if necessary.
Over the years, Dantex has created an enviable reputation in the industry for service excellence. The ongoing growth of its digital sales in the US market proves that its sales model is ideal for customers looking to invest in the company's high quality, reliable equipment. Adflex Corporation president Jeff Andolora endorsed this sentiment by stating: "The PicoColour has been a press we have become dependent on. It's been a workhorse for us, providing us with very little downtime. However, when an issue does arise, the service and support team at Dantex is very responsive and has the issue resolved right away."
Dantex Group CEO Ben Danon added: "A warm welcome to Bruce, whose appointment will help us to further strengthen our reputation for service excellence in the US. Not only are we committed to continually investing in the highest quality products and services, but we are also equally intent on ensuring that our service and support provision is providing customers with complete trust in our after-sales capabilities. We are told by our customers that our service and support is 100% perfect and we aim to keep it that way."