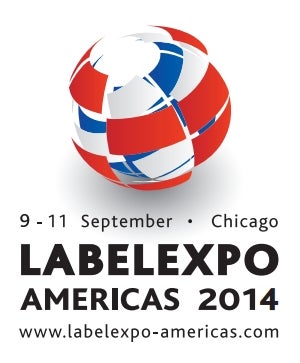 DantexRBCor will be exhibiting at Label Expo this year on Stand 535. A subsidiary of Dantex, DantexRBCor is a market leader in the fields of digital and analogue letterpress, flexo and UV flexo water wash plates, and processing equipment. DantexRBCor also offers digital flexo / letterpress imaging and workflows. Dantex will launch the following products at Label Expo 2014:
Mk 1.5. Digiwash system: digital combination plate processor
This new addition to the Dantex Digiwash range sets new standards in water wash plate-making equipment. It has a vastly upgraded design, high-quality build and 21st century technology. It's the first equipment of its kind to use an intelligent touch-screen interface. The Digiwash has a dual-action wash, which gives far superior cleaning results. Benefits include:
Touch-screen operator interface
Intelligent interactive tactile user interface
Online connectivity
Clean production of water wash flexo plates
Semi-inline processing system
Environmentally friendly
Black mask removal system.
On-board plate exposure system
Multi-plate thickness processing capability
Clean, efficient and low-cost filtration system
AQFC plate-cleaning system
A new addition to the Dantex range of specially designed equipment, the AQFC is engineered to clean letterpress and flexo plates after printing. Plates are automatically transported into the processor by soft-touch transfer rollers. The equipment's sequential action includes cleaning by brush action, rinsing and drying. It also incorporates recycling and filtration of waste solution for optimum economy. Cleaning greatly extends the useful life of plates, improving print quality and offering clean archival conditions. Benefits include:
"DantexRBCor will be exhibiting at Label Expo this year on Stand 535."

LCD touch-screen interface
Small footprint
Stainless-steel construction
The Aquaflex plate range
Aquaflex plate material is created from a unique formula of NBR rubber and graft polymerised, plasticised, bi-functional monomers. This advanced technology provides incredibly fast plate washout, excellent resolution, long press life and greater reusability. It is compatible with all ink types, including UV, water and solvent. It is also available in a digital format with unique super matt black patented black mask carbon layer. Aquaflex gives better colour strength and ink lay-down, leading to greater vibrancy and superior ink release characteristics. Consider the immediate and long-term impact on the environment of the elimination of solvents and the introduction of high-speed processing; a high-quality, cleaner and greener solution for the flexographic printing industry.