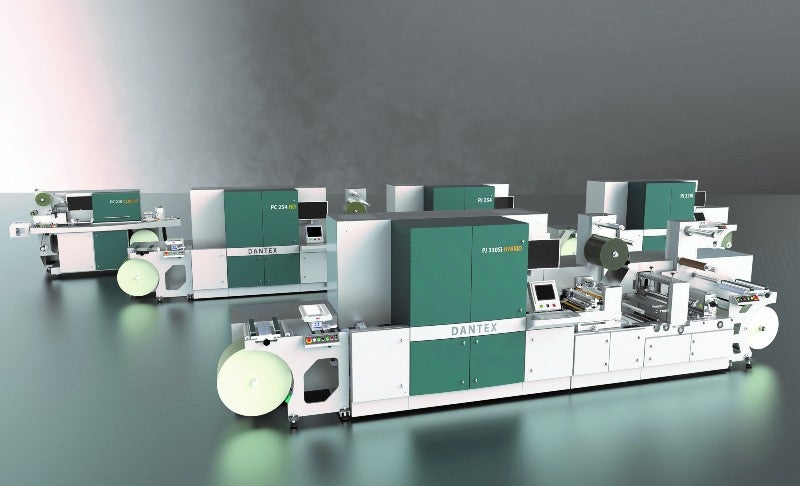 Dantex's South American partner, Dugraf, is launching a new digital initiative called 'Dugraf Digital'. The move, which is focused on Dantex's full range of Pico presses for digital label printing, is in response to the ongoing rapid growth in the digital label and the package printing industry in South America. The project will be managed by Marcelo Fontes, recently employed by Dugraf as a digital sales manager and who brings over 26 years of specialist print industry experience to the role.
São José-based Dugraf has worked with Dantex for over six years. As a distributor of consumables and equipment to the printing industry, with a focus on the packaging segment, the company's core markets include aluminum cans, aerosol, carton boxes, rigid plastic containers, plastic tubes and labels.
"The label market in Brazil is growing rapidly and the main indicators show that most of the volumes are directed towards digital technology. Both Brazil and South America, in general, are regions with great room for growth in digital printing and we are convinced that the project will allow us to participate prominently in this growth. With digital technology now widely utilised and accepted, together with our great synergy with Dantex, we are ready to invest heavily in the digital market," said Thiago R Pereira, commercial and marketing director.
With Dugraf's digital market leaning towards the Dantex PicoJet technology, the company's target customers include narrow web flexo, offset printing companies in the process of diversification, as well as digital companies looking for the one-stop-shop concept.
Developed by Dantex's advanced engineering team, the PicoJet is a highly productive UV digital inkjet press, with ultra-high-speed production at up to 250ft (75m) per minute and is capable of producing more than 29.5 million linear feet (9 million linear meters) of printed labels per year. As a five-colour printing system, it offers superior print quality thanks to its 2.5 picolitre droplet size and an effective resolution of 1,200×1,200dpi. Additionally, the inking system offers superior laydown of each colour, maintains constant accuracy and the SuperWhite® option offers up to 92% opacity in a single pass. Furthermore, PicoJet's operator-friendly PicoPilot software also makes it easy to prepare, print and switch from production to production.
"The partnership with Dantex has been a great success with our company," added Pereira. "Dugraf and Dantex have a similar approach to the market, always focusing on the best service and quality products. We believe there's a great opportunity ahead and their digital presses are here to break ground."
Commenting on the Dugraf digital programme, Dantex's CEO, Ben Danon, said: "Over the last 6 years, we have built an exceptionally strong relationship with the team at Dugraf. We fully endorse and support this new initiative and with the South American label market booming, together we can further promote the Pico range through this targeted digital programme."