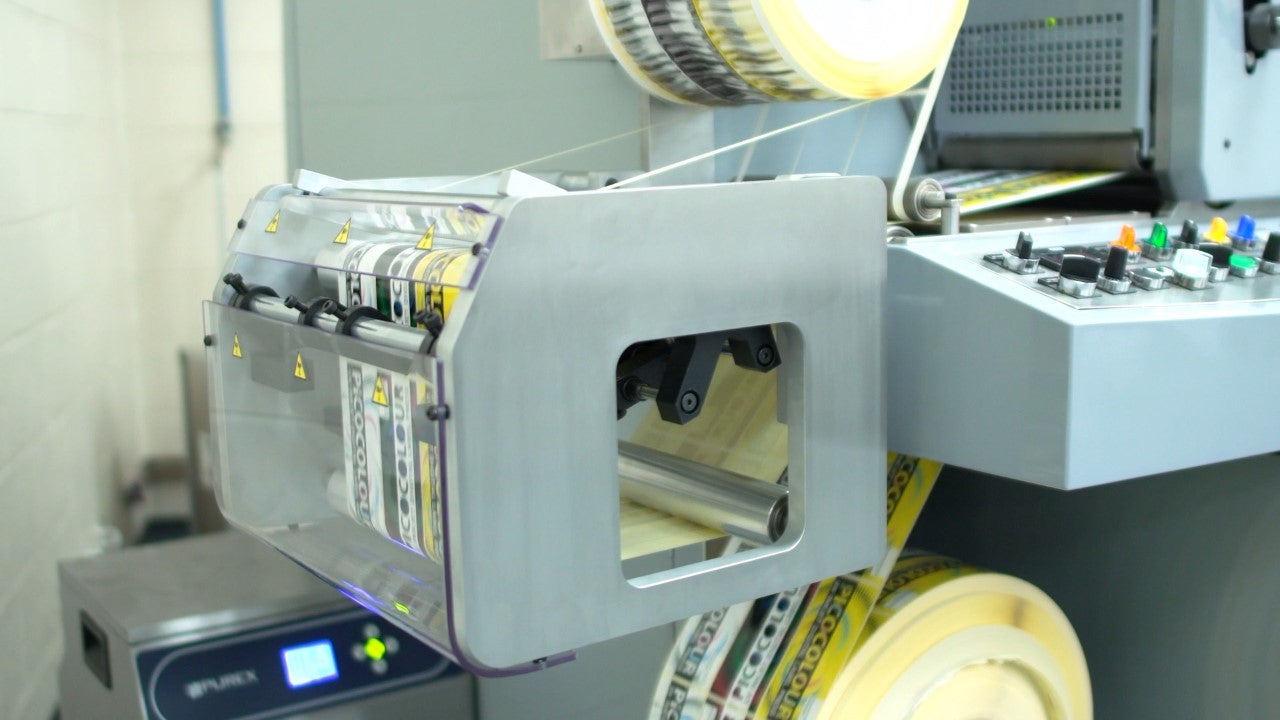 Seasoned 'Packaging Innovations' exhibitors, Dantex, will be showcasing their ever-popular PicoColour UV Digital Press live on stand, featuring a new and exciting finishing option. The press now includes a finishing system that can be extended to include edge trimming and razor knife slitters. This final step gives the printer the ability to produce up to six fully finished individual reels ready for the applicator, thereby making this excellent press even more versatile.
PicoColour provides all the benefits of digital printing, including no minimum quantity, inline finishing, no requirement for pre-coated media and super-fast turnaround within a very small footprint. At a print width of 210mm and 25m per minute with superb printed results, the press is suitable for short and long run jobs. Options available include CMYK + white, chilled roller for thermal printing, corona treatment, full variable data option, inline lamination, together with the new slitting and rewinding feature.
Dantex representatives will be on stand to discuss the full Pico press line-up, including two new additions, PicoJet 254 and PicoJet 350, both 'reel-to-reel' sister models to the PicoFlex 350 in-line modular digital platform.
To complete their offering, Dantex will also be promoting their extensive range of plate processing equipment, including plate processors, plate cleaning, letterpress and flexo plate materials, tape, sleeves and Star Plate system – a digital imaging solution designed for direct inkjet to film.
Dantex is exhibiting at Packaging Innovations 2020 on stand G25.