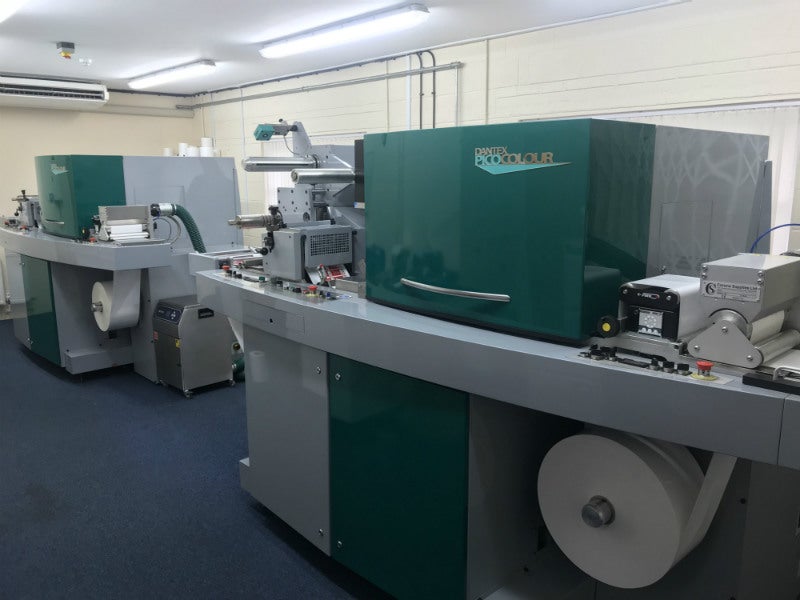 Nottinghamshire-based Cresta Labels has been providing flexible labelling solutions across a wide range of industries for over 40 years.
Following the installation of their first PicoColour UV inkjet digital press in March 2018, the firm has recently taken delivery of their second PicoColour press to increase efficiencies and digital label production capacity. The second press was installed in early April.
PicoColour is one of the most innovative printing presses available on the market and uses the very latest in print head technology to provide exceptional results. Being versatile, and with a small footprint, this label printing system offers superb printed results and is suitable for short and long run jobs.
Providing all the benefits of digital printing for today's demanding production environment, including no minimum quantity, inline finishing, no waste and a super-fast turnaround, the press is built to last and simple to operate and maintain.
There are a number of additional options available, with Cresta opting for the variable data package, lamination, chiller roller and Corona unit on their second press as well as the option to add white as a field upgrade in future if required.
Of the investment Richard Lloyd, Cresta's sales and marketing director, said: "The PicoColour just performs so well and exceeds all our expectations, the fine detail and block solids are excellent, and the ability to print, convert and finish in one pass is invaluable. Coupled with customer demand and the flexibility it gives between digital presses, the investment in a second Pico was essential for the business.
"The purchase of a second press was not something taken lightly and was far in advance of our original plans, probably by a couple of years, but with the opportunities it gives, we are hugely excited about the future of digital at Cresta. Through the whole process Dantex's expertise and knowledge has been excellent, and we know we are dealing with the right people as our long-term digital partners."
Andy Abbott, Dantex's director of operations, added: "Cresta investing in a second PicoColour is true testament to the capabilities of the UV Inkjet press in today's market. It is clear that the team at Cresta have seen a definite business benefit in increasing their digital capability and we are delighted to partner them in this journey."