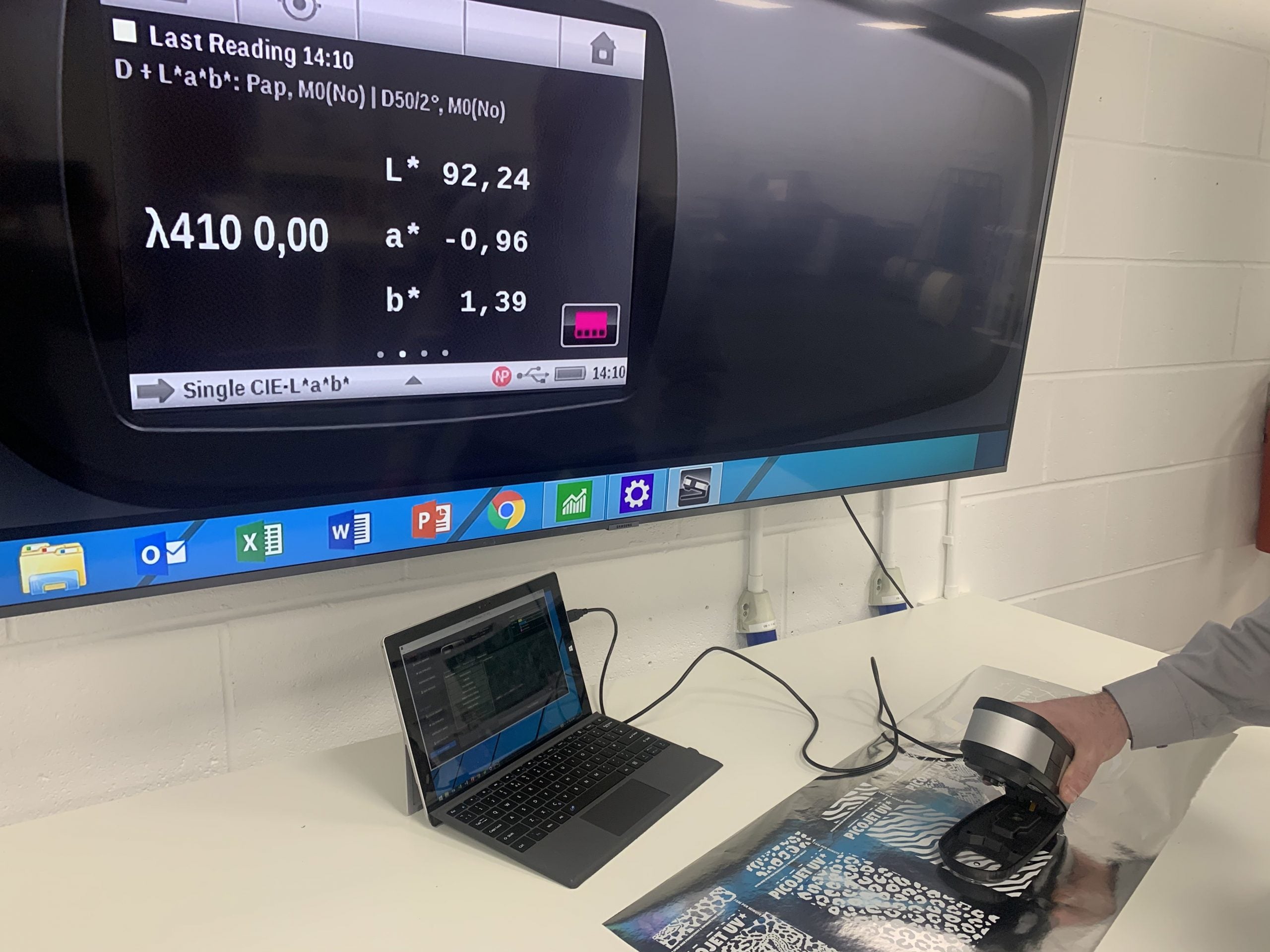 Dantex is proud to launch SuperWhite® technology on PicoJet 330 & 254. This latest innovation from the Dantex Advance Engineering team is capable of producing white ink opacity between 86% and 92% in a single pass at 75m/min (250ft/min), making it the highest opacity high-speed inkjet white available on the market.
SuperWhite combines Dantex's ink technology, engineering and software expertise to give this high-performance white ink option essential for detailed and vibrant print on a wide range of substrates, such as coated and uncoated papers, foil, PVC, polypropylene and polyethylene. This latest technology offers a very pure, high white, which prints consistently and evenly and offers excellent adhesion and chemical/light resistance properties with a superb quality finish. SuperWhite ink opacity is consistent throughout the production run, even at 75m/min, as the print heads deliver an accurate and measured amount of ink across and down the web with no variables.
SuperWhite technology has enabled Dantex to develop DecoTactile, which is used to create a wide range of high quality textured effects and embellishments and brings enhanced detail and vibrancy to the print. Embellishments include raised tactile textures and effects and high build print giving an embossed effect to areas of print such as text with a durable and high-quality finish.
Dantex's inter-colour pinning technology is instrumental to the quality of SuperWhite and DecoTactile. During the printing process LED pinning light is used to stop the ink droplet from spreading. This offers a defined dot shape and allows for the following inks to sit on top of the white, without intermixing. Colour is better defined, allowing also for superior quality printing of solid areas. LED pinning additionally improves fine text, linework and reversed out solids with no trapping or reticulation issues.
Dantex Group CEO Benjamin Danon, comments on this latest innovation: "Dantex has brought together three different technological aspects in PicoJet. Our SuperWhite and inter-colour pinning technology, combined to create DecoTactile, makes PicoJet an exceptionally cost-effective and highly profitable purchase. Pico equipment offers exceptional print quality and we are seeing fantastic feedback from our customers. Indeed, the advancements being developed by our digital team are helping to establish Dantex as a leading manufacturer of high-quality digital printing press technology".