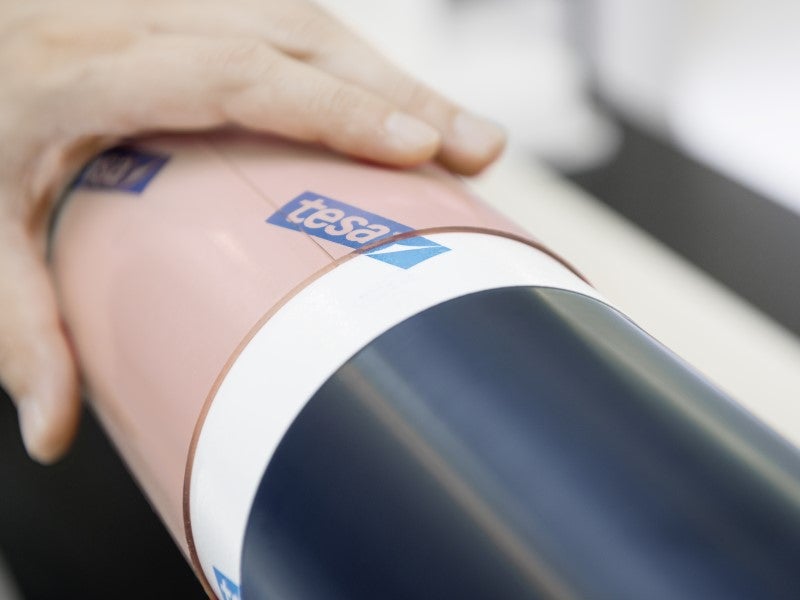 Specialist prepress equipment supplier and digital label press manufacturer, Dantex Group, has partnered with global adhesive tape manufacturer, tesa, as a UK distributor of plate mounting tapes and Twinlock® sleeve technology for flexographic printing.
The arrangement, which commenced in January 2022, will help to expand Dantex Group's offering while allowing both parties opportunities to grow UK market share by catering for the individual needs of flexographic printers.
As the largest distributor in Europe of letterpress and flexo plates, the Dantex Group has served the packaging industry for more than 50 years. Being a specialist supplier of water wash photopolymer plate and processing equipment, Dantex currently supplies foam and solid mounting tapes that are designed specifically for high-speed flexography.
tesa products within Dantex's portfolio include their Softprint® range of plate mounting tapes. Printing plates utilising tesa Softprint tapes can be mounted smoothly, repositioned easily and removed simply, all without residue after demounting; an advantage which makes tesa plate mounting tapes one of the best choices for flexographic printers. Dantex will also be promoting tesa Twinlock, a reusable, self-adhesive layer, which is compatible with Dantex's range of sleeves, to provide consistency in high-quality printing. tesa Twinlock technology offers four product varieties, with three different hardness levels – soft, medium and hard foam structures, thereby allowing complete flexibility and the different thickness layers deliver the most accurate sleeve based on production requirements. Dovetailing this, the Dantex sleeves are qualified to work alongside Twinlock and the cushion mount tape.
Commenting on the partnership, Carlos Saya, tesa's sales manager UK and Nordic, flexo print and paper, said: "Dantex has an excellent reputation in the industry with a very capable team. This partnership provides a win-win opportunity for both parties and we very much look forward to growing our relationship in the future."
"tesa is a world-class manufacturer and this great new arrangement will enable us to enhance the perfect fit for our customers and develop an important part of our portfolio," said Dantex UK's commercial director, Richard Bunney.
Click 'Make an Enquiry' towards the top of the page for more information.