For nearly 50 years eltromat has been known to the printing industry worldwide as an innovative manufacturer and solutions provider for OEMs and end users. The large number of pioneering innovations emphasises the strategy of eltromat to supply customised solutions that guarantee even the most demanding users the highest degree of quality, efficiency and ease of use.
Our systems are installed in printing companies worldwide that have high demands regarding efficiency and quality. We develop, produce, integrate and service:
Drive systems
Register controls
Print view systems
Inspection systems
Colour control systems
Colour measurement systems
Workflow software
Digital drive systems for printing machines
eltromat manufactures digital drive systems for web infeed and print-process aggregate equipment, suitable for all kinds of printing processes. They offer very short make-ready times and high production speeds. The equipment is customer-specific, the visualisation takes place via an HMI, and every system – new or old – can be equipped with our digital drive systems.
Electronic register control systems for printing
Electronic register control systems are essential elements of modern printing technologies. The permanent and automatic control of the register is indispensable in any web-fed process.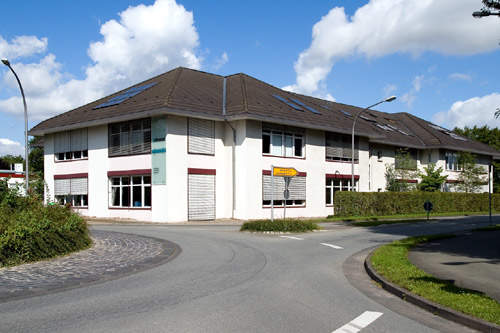 eltromat is an experienced manufacturer of digital drive systems for printing machines.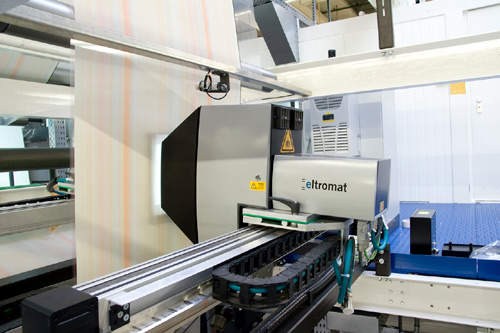 eltromat also manufactures electronic register control systems for printing.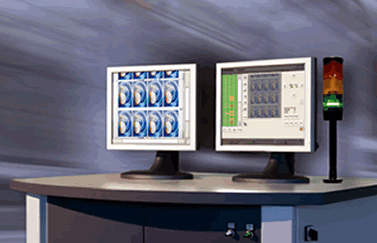 eltromat's print defect detection systems enable you to catch every print defect before it becomes an expensive problem.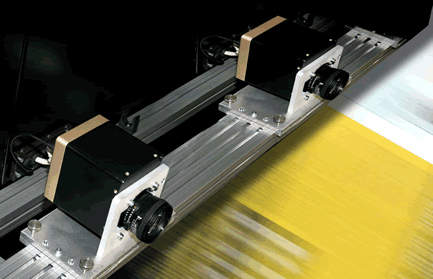 eltromat's digital web inspection systems ensure that you meet the quality demands of your customers.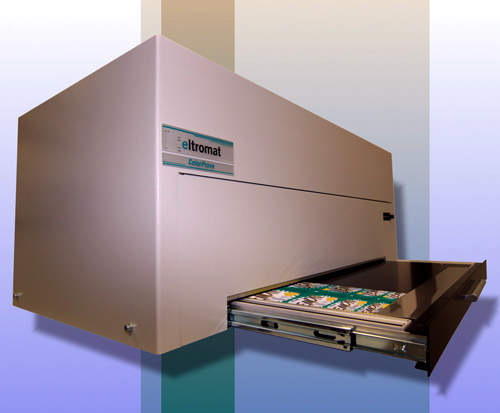 eltromat offers ink fountain control systems, as well as colour measurement systems for printing samples.
eltromat's register control systems are the result of dealing with the requirements of printers for decades; they have been developed to meet the demands of the various ranges of applications in reel-print processes – for offset, rotogravure and flexo printers, as well as inline and offline processes.
Print defect detection systems
eltromat's new print defect detection system, the print check_7000, enables you to catch every print defect before it becomes an expensive problem. With the print check_7000 you can detect, in real time, defects such as colour variations, mis-registration, doctor streaks, colour smear, spots, splashes and missing prints, among many others.
The print check_7000's dedicated lighting technology also enables it to handle all kinds of substrates including transparent and reflective materials. Applicable to all types of reel-fed printing processes, as well as offline machines, this print defect detection system ensures 100% quality.
Digital web inspection systems
eltromat is an expert in web viewing and inspection. Our digital web inspection systems ensure that you meet the quality demands of your customers.
The webvideo_star 1000 features a wide viewing angle, high-contrast display and clearly structured operator interface for excellent image quality and ease of use. The printer has all functions under control and can carry them out easily.
The webvideo_star 2000 is a high-end web monitoring, inspection and control system that offers the best possible automation and efficiency. It is a modular system that can be easily expanded with other modules, enabling you to take advantage of future innovations.
Ink fountain control systems
Precise ink setting in printing presses has long been state-of-the-art. What matters is the accuracy, speed, reliability and ease of use. The development of the fss ink fountain control system builds on our long years of experience from installations in more than 500 printing presses worldwide.
We can offer a system that is exactly tailored to the needs of the press operator. It is the optimal solution for all presses, irrespective of print width and the number of print units employed.
Colour measurement systems for printing samples
ColorProve is a colour measurement system for the objective measurement of printing samples. It's designed for printers and brand owners alike, to ensure consistent colour standards. ColorProve can measure vignettes as well as metallised substrates. It can:
Reduce colour variation
Set comparable colour standards
Provide reproducible results
Provide a basis for objective discussion between printer and brand owner
Operate globally (via internet / intranet)
Be installed simply thanks to its plug-and-play operation
Inspection and control systems for rotogravure, flexo, offset and screen printing
Our products are used in rotogravure, flexo, offset and screen printing processes. The benefit to you is an increase in productivity and quality, as well as a noticeable cost reduction. Users get all the advantages of good printing, enabling them to reduce waste and save money.
The special advantage of our products is their modular design, which allows installations from the easiest web viewing system up to a complete 100% inspection system. The modular design also allows easy and cost-saving upgrades.
About eltromat
Today, more than 200 employees are working for us worldwide, 10% of them within the development division. We are a highly innovative and modern company, led by a second-generation private owner.
Our quality management system is certified according to DIN EN ISO 9001.