Founded in 1972, KBA-Metronic specialises in the development and production of printing, marking and coding technology. Since its formation the company has steadily expanded its product range with huge innovative potential.
KBA-Metronic marking and coding devices are used anywhere in the industry where products and packaging are printed, labelled or marked in some form or another. Throughout the world, renowned companies in the automotive, beverage and food-processing, cosmetics and pharmaceuticals industries are working with laser, inkjet, hot-stamping or thermal transfer devices made in Veitshöchheim, Germany.
In addition, KBA-Metronic provides a transport system as a stand-alone solution for the marking of sleeves, folding boxes and cut-outs. As a full-service provider, KBA-Metronic is very aware of market developments and customer needs. Thus, optimisation is constantly taking place, securing the long-term lead of the KBA-Metronic technology.
Continuous inkjet printers
The proven alphaJET continuous inkjet (CIJ) printer from KBA-Metronic prints expiry dates, barcodes, logos, etc. in high quality, at fast production speeds up to 10m/s, with low maintenance and running costs.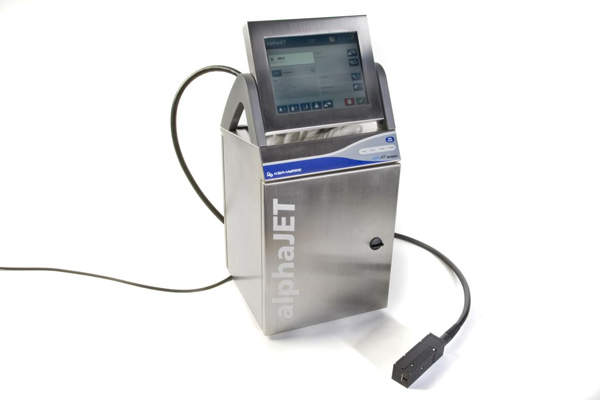 The colour TFT display on the new alphaJET inkjet printer offers the ultimate user-friendly operation.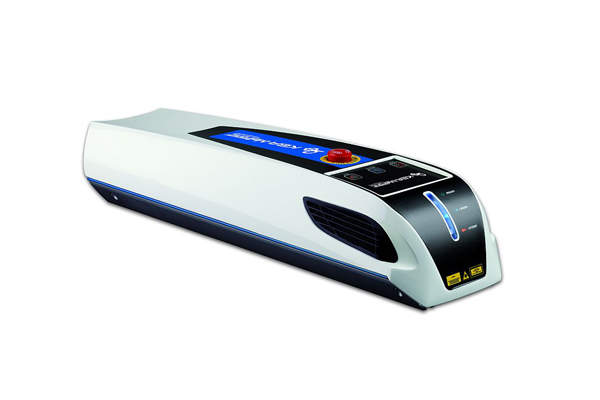 Clean, fast, affordable: the iCON laser coding system.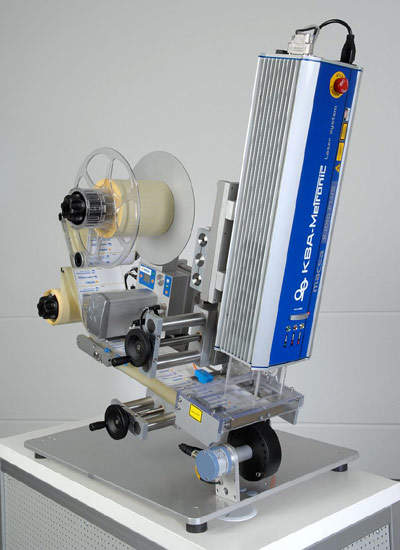 It's not magic - KBA-Metronic / Herma cooperation for economic laser label marking.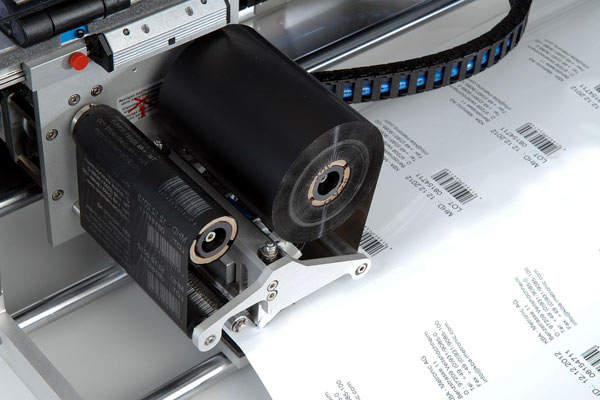 The ttPRINT ML thermal transfer printer for multi-web printing.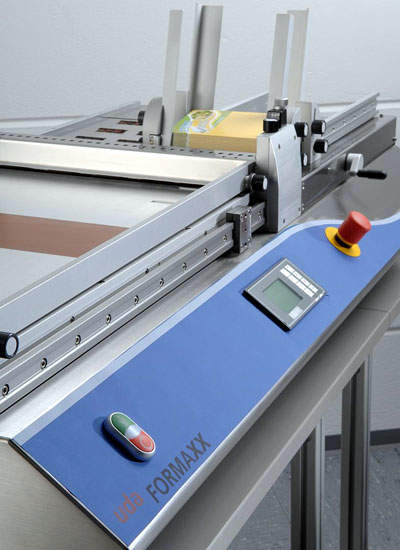 The udaFORMAXX sleeve / carton feeder can be integrated with most marking and coding technologies.
Solvent recovery system for dramatically reduced solvent usage
IP65-rated for challenging environmental conditions
Prints consistently high quality text and images (up to six lines), even on to structured and uneven surfaces
Ethernet (TCP/IP), USB and two RS 232 ports for easy network integration
True Type fonts
Laser coding systems
KBA-Metronic offers a range of laser coding systems:
iCON i-1010 is ideal for small character coding applications for packaging, packed and industrial goods
K-1000 CO2-laser with full graphic software for complex graphics and coding area up to 250mm × 250mm
D-5000 Yag / F-9000 fibre laser for coding of plastics by colour switch and metal by gravure or tempering
Thanks to their compact, sleek design the laser coding systems may be integrated on to most production lines. Both stationary and moving products can be permanently marked in a reliable and environmentally friendly way, without additional consumables. KBA-Metronic's laser coding systems are ideal for the cost-effective coding of cardboard boxes, ceramic, wood and glass, metal, synthetic materials and paper.
Laser suits a wide spectrum of applications, from the simple coding of sell-by dates or batch numbers through to more complex requirements such as graphics, barcodes and data matrix codes. In addition to an RS232 interface, an Ethernet connection permits simple integration into existing networks as well as connection to enterprise resource planning (ERP) systems.
Laser markable labels
KBA-Metronic offers a unique system solution for economic and safe coding with laser markable labels where print areas of up to 250mm × 250mm can be achieved either on the fly or while a product is stationary.
Contrary to alternative technologies, this labelling system operates on a non-contact basis. As laser systems work without consumables, operating costs are greatly reduced. The laser system is installed directly over the rigid beak and the last label can be printed and applied. The system is ideal for applying labels to cartons, outer cases and pallets.
Fast hot foil stamping unit
Robust and reliable hot-stamp units have their place in the industry. KBA-Metronic's user-friendly units vario and nano boast speeds of up to 1,000 impressions/min. The hpdSYSTEM range also launches the smallest hot foil unit available on the market today. Galleys typeholders and type can be supplied to all customers. Our in-house engraving studio manufactures hot-stamping lettering from brass, steel or magnesium to customers' specific requirements, in conjunction with application-specific data.
Thermal transfer printer
The ttPRINT thermal transfer printer is a continuous and intermittent direct print module, designed for integration into horizontal and vertical packaging machinery. It is used for the coding of packaging materials with freely programmable variable data, in high resolution.
The efficient ttPRINT Multiline is most suited to complex print message applications or indeed the printing of several smaller messages within multi-web packing machines. With three standard print head widths (53mm, 107mm and 128mm) and a ttPRINT control unit (IP65-rated), ttPRINT can be adapted to individual customer requirements.
Sleeve / carton feeder
The udaFORMAXX sleeve / carton feeder was designed for integration with a wide range of print systems including inkjet, thermal transfer, laser and hot-stamp. It is used in conjunction with these technologies to produce BBE and use-by dates, prices and contents information, bar codes and logos, sequential numbering and other variable data. This makes the udaFORMAXX sleeve / carton feeder more flexible than any other system for the offline coding of sleeves, cartons, watch strap bands and bags up to a maximum size of 450mm × 500mm.