Marabu is a leading worldwide manufacturer of screen, digital, and pad printing inks, as well as liquid coatings. The company is able to print on a variety of containers and objects for packaging purposes.
Marabu has been certified to ISO 9001 since 1995 and to ISO 14001 since 2003.
High-quality printing on 3D containers
Ultrapack UVK+ is used for high-quality prints onto 3D objects made of pre-treated polyethylene (PE) and polypropylene (PP), such as bottles, cans, cups, and cartridges.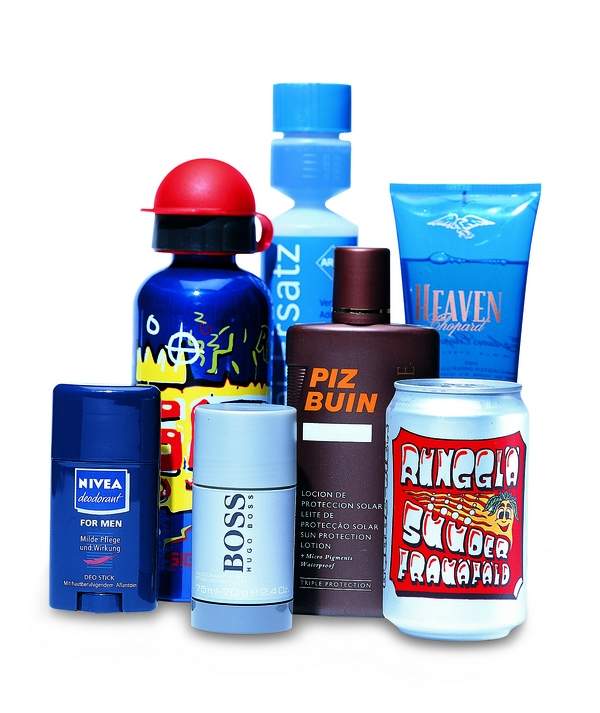 Marabu inks guarantee excellent fill-good, water, and vapour resistance.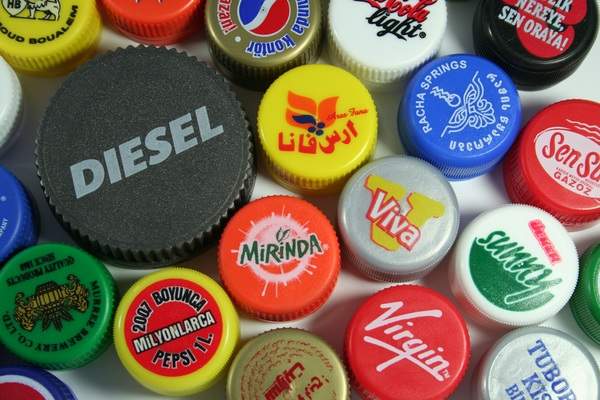 Marabu TampaRotaSpeed TPHF is free of halogens and aromatic hydrocarbons, in accordance with packaging industry requirements for printing onto the non-food contact surface of a product.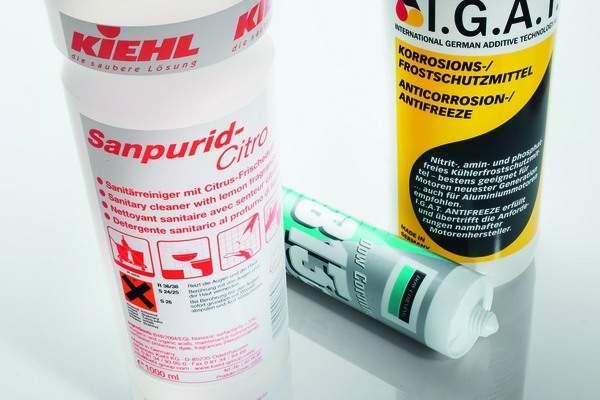 Direct printing guarantees a high-quality image and strengthens the distinctive character of each product.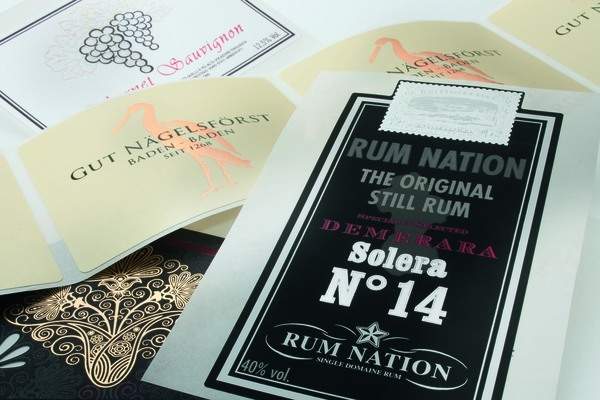 In the consumer goods sector, packaging design is often the key for buying decisions.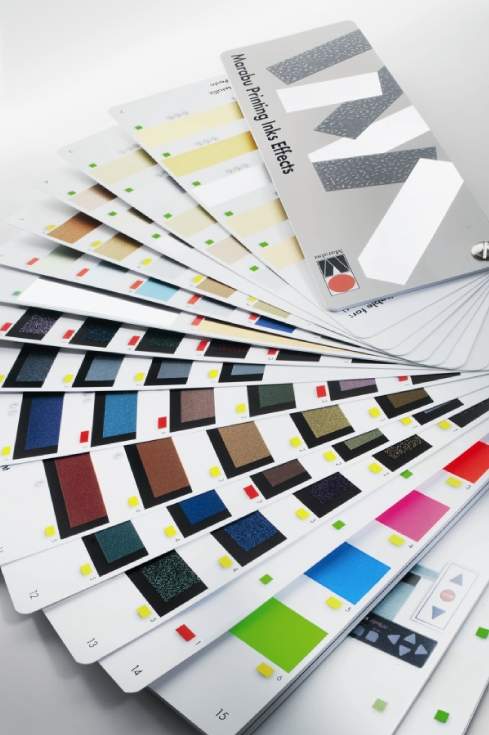 Special effect inks and their unlimited possibilities: Marabu offers many solutions for screen, digital and pad printing.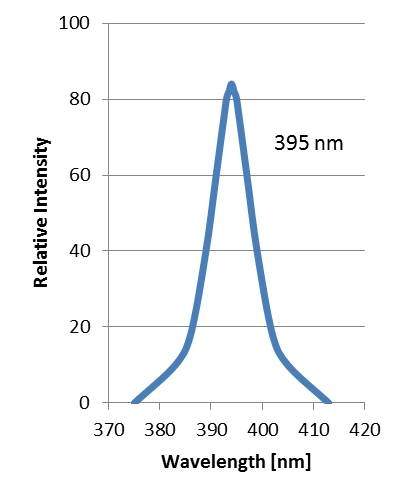 Marabu's new technology is LED-curing for labels and packaging.
The main characteristics of Ultrapack UVK+ are:
Excellent water and vapour resistance: the highest process and quality safety
High-degree of gloss: no risk of heat-induced dullness
High-reactivity, fast curing: allows fast printing speeds
Printing onto plastic
One of the most important benefits of the UVC is its suitability for a multitude of synthetic materials. The Ultrapack UVC gives excellent adhesion on pre-treated PE / PP, rigid PVC, polyethylene terephthalate
glycol (PETG) and pentaerythritol triacrylate (PETA), polycarbonate (PC) as well as polystyrene (PS).
Main characteristics of Ultrapack UVC include:
Universal use due to the vast substrate range
Highly reactive, very fast curing: high output and efficiency due to fast printing speeds
Highly-durable and universally applicable, owing to excellent resistances
UV-LED curable screen printing inks
LED technology offers several benefits. The substrate is not exposed to heat because no infrared radiation is used. Solely UV-A light is generated, avoiding ozone emissions and UV-LED lamps do not require a warm-up period. UV-LEDs have a significantly longer life-period compared with other technologies.
Main characteristics of Ultrapack LEDC include:
Silicone-free opaque white LEDC 171, adapted for flexo overprint
Modern rheology and viscosity allow easy handling
Very durable and versatile due to high resistances
High-quality screen printing inks for labels
UltraRotaScreen UVRS and UVSF have been developed for all common rotary label printing machines and are perfectly suited for combination printing with UV letterpress, UV Flexo and UV offset. The ink is printable on common label materials such as coated or Corona-pre-treated PE / PP foils, coated polyethylene terephthalate (PET) foils, PVC and self-adhesive foils and papers.
The main characteristics of UltraRotaScreen UVRS are:
Excellent overprintability with UV letterpress and UV offset
Highly reactive for optimum output
Very flexible ink film, well-suited for post-processing steps
The main characteristics of UltraRotaScreen UVSF are:
Silicone-free formulation for the combination with UV flexo ink systems
High mechanical, chemical, and filling resistance
Optimum rheological adjustment for simple handling
Matte colour shades for product packaging
Ultrastar-M UVSM features matte colour shades for stylish product designs. It is used for flatbed label printing and for printing onto various substrates such as PVC, pre-treated self-adhesive PE and PP films, polyester films, polystyrene, polycarbonate, rigid PVC, paper and cardboard.
The main characteristics of Ultrastar-M UVSM are:
High matte and opaque colour range for an aesthetic appeal
High chemical and mechanical resistance
Special effect inks
Subconscious feelings are reactions and evoked by the right packaging designs, which is essential for promotional purposes. Due to their abilities to transfer any particle size, screen and pad printing are particularly effective for achieving these visual effects.
Marabu special effect inks include:
Braille varnish for rotary and flatbed screen printing
Metallics
Mirror inks
Luminescent inks: glow-in-the-dark effect and fluorescent inks
Matte / structure and gloss effects
Pad printing for packaging and bottle closures
Bottles made of PET have become increasingly popular. Consequently, the need for appropriate bottle caps rose as well. These caps are normally decorated by rotary pad printing. Marabu offers two ink series:
TampaRotaSpeed TPHF: a universal rotary pad printing ink, suitable to print onto PP and PE closures, and packaging, which has no aromatic hydrocarbons and is halogen-free, complying with IEC Standard 61249 / 2 / 21.
TampaRotaSpeed TPRS: developed for the print onto closures, it shows excellent adhesion onto these materials and meets all relevant requirements.
UV-curable inkjet inks
Established short-to-medium run digital label printing machines use UV-curable inks. Marabu's UV-curable ink series run on machines employing modern print-heads such as Konica Minolta 512 & 1024, Xaar 1001, and Ricoh Gen4.
UltraJet DUV-H and UltraJet DUV-A are the two UV-curable inkjet inks for label printing. They are characterised by their outstanding adhesion on a wide substrate range, which includes different types of PVC self-adhesive foils, polyester, polypropylene, biaxial oriented polypropylene (BOPP) and suitable papers.
About Marabu Packaging
Marabu, which is headquartered in Tamm near Stuttgart, Southern Germany, has been setting milestones with plenty of industry-first solutions for both industrial applications and graphic design since 1859. With its 15 subsidiaries and exclusive distribution partners, Marabu offers high-quality products and customer-specific services in more than 80 countries; exceptional technical support and hands-on customer training are core elements of its corporate philosophy.