Since 2003 Mark-O-Print, a division of the BluhmWeber Group, has been a partner of Hewlett Packard and is authorised to manufacture units with HP technology by licence agreement.
With the Compactline series, which uses the thermal inkjet technology, you can do your coding directly on the packaging line. Benefits include:
No maintenance required
Totally clean handling due to HP cartridge technology
Print heights up to 100mm and freely designable layouts
Coding speeds up to 240m/min
Brilliant resolution up to 600 dpi
Low running costs
Easy integration into any production environment
Database and network compatible
Representation of barcodes, logos, counters, expiry dates and automatic time/date controls
Compactline 2.0 user orientated data entry printer
Compactline 2.0 is ideally suited to carry out a variety of coding tasks with a maximum print height of 4.5mm. It simplifies text and data entry by way of a four-line, graphics-capable LC display with combined membrane keyboard.
Compactline 2.5 thermal inkjet coder – one head and two head models
Typical markings are product names, product descriptions, quantity data, manufacturing and expiry dates, 1D and 2D barcodes, serial numbers, date and time, and many more. Materials are coded with resolutions up to 600 dpi at speeds up to 240m/min. Compactline 2.5 is optionally available with one or two print heads; in the two head version it prints font heights up to 25mm (single head version 12.5mm).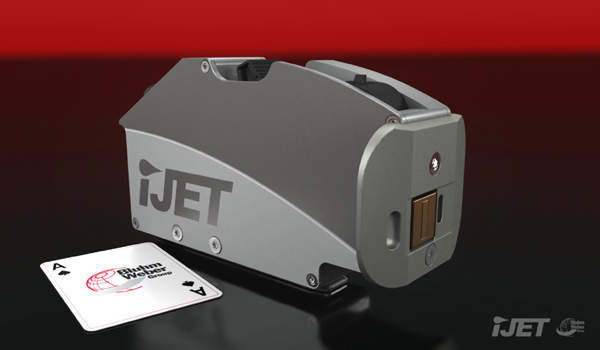 The iJET thermal inkjet coder offers smart coding with HP technology.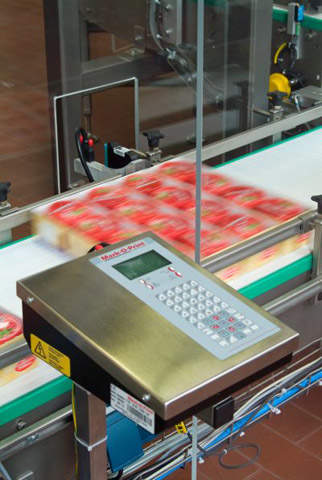 The Compactline 2.5 is favoured for applications in the food packaging industry, e.g. for barcoding.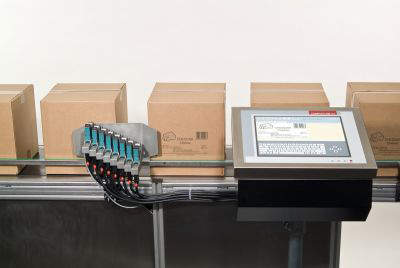 The Compactline 3.0 is based on IPC (industrial PCs) with a graphical user interface.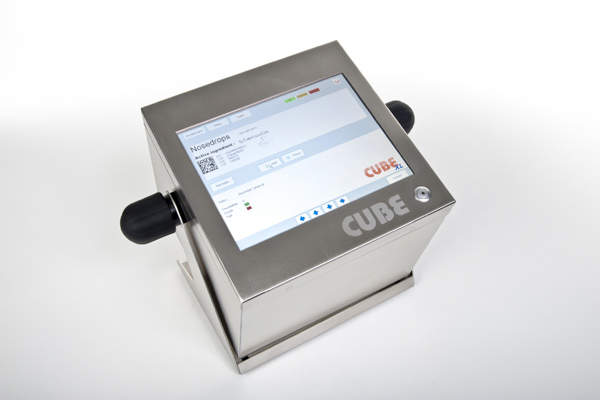 The Compactline Cube is equipped with state-of-the-art PC technology to create layouts direct on device via a 10.4in touch-screen.
iJET thermal inkjet coder – smart coding with HP technology
The iJET is an innovative system. For the first time the complete control technology is incorporated in the print module for print heights up to 12.5mm. The available device interfaces also cater for everyone:
USB 2.0
LAN network – TCP / IP – EtherIP
Bluetooth interface
Optional:
RS232
WLAN
Profinet-interfaces
Another innovation is system control through iLOGIK. This provides a very easy-to-use man / machine interface. The selection of printable text and the set-up of system parameters are thus very simple, setting new standards.
Compactline Cube VA compact inkjet printer
The Compactline Cube is equipped with highly developed PC. In addition to this comes a very high degree of user friendliness, as the content and parameters of print jobs can be entered directly over the built-in 10.4in touch-screen monitor following a self-explanatory, menu-driven procedure. Depending on equipment configuration the Cube can print up to 25mm.
The Cube offers a number of options, i.e. access to removed directories (in the network for example), password levels and a database – as well as an interface function.
Compactline 3.0 thermal inkjet printer – four head and eight head series
Compactline 3.0 is the ideal partner for high-quality coding tasks with barcodes and graphics. Depending on the font height, 20 text lines and over can be realised per print head group (one group comprises a maximum of four type HP 2.5 print heads). With four print heads you have the possibility to print maximal 50mm high – with eight a maximum print height up to 100mm. A further convincing argument is the fact that the Compactline 3.0 offers a 15in touch-screen VGA monitor for text and parameter entry.
Piezo inkjet coders
Since 1992 Mark-O-Print has developed and produced piezo inkjet coders based on Trident printing systems. Benefits include:
Database and network compatible
Well designed, easy-to-use user interface
No solvents required
Ideal for absorbent and semi-absorbent surfaces
Multi-head capability
Print heights up to 100mm
Representation of barcodes, logos, counters, expiry dates and automatic time / date controls
Maxiline 50/100 piezo high-resolution coders
A variety of text lines can be coded in a single operation – up to a height of 50mm with Maxiline 50 and up to a height of 100mm with Maxiline 100. In this way the texts can be designed with a variety of character set formats, thus allowing combinations with barcodes, company logos, icons, quality labels, warning notices, etc.
Jetcoder II: low-cost inkjet text coding
Highly productive and elegant, Jetcoder II is outstanding due to its robust, compact housing, with built-in piezo print head and ink system as well as high-performance control electronics. The print head nozzle plate has 224 nozzles supplied via 32 controllable ink channels to print up to 48mm.