Norcote International specializes in the development, manufacture and distribution of innovative ultraviolet (UV)-curable screen-printing inks and coatings to customers worldwide. From our standard and process colors to specialty products and color matches, Norcote has the ink to suit your decorating needs. We also supply an array of screen-printing products, such as:
Emulsions
Films
Squeegee
Mesh
Screen chemicals
Color equipment
UV-curing units
QC devices
Founded in 1976, Norcote now has representation on every continent worldwide. We have an extensive distribution network throughout 68 countries, which allows us to provide high-quality products and services to your locations.
Container inks for PVC, PET and glass
Norcote's PPC7 and PCI8 (NVP-free) series of container inks display smooth, bold prints with superior character definition and opacity. Our container inks are intended for direct printing on containers made of:
HDPE
PVC
PET (clear and colored)
Polycarbonate
PETE
PETG
Polypropylene
Low-density polyethylene tubes (soft touch)
For glass, our newly developed GL series works well on both bottle and flat sheet applications.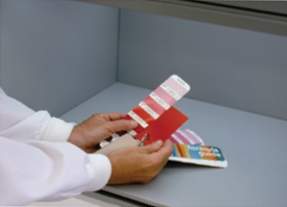 Norcote's color specialists understand the factors that influence the screen-printing process. They not only match any color you request, but also ensure color consistency from job to job. Our experienced team provides personalized service to our customers worldwide.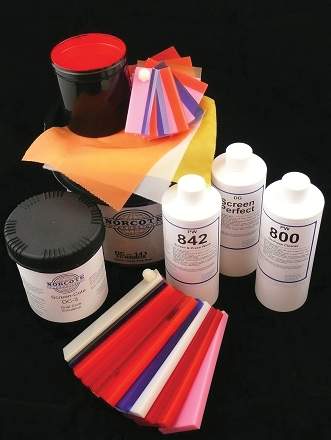 In addition to UV inks, Norcote offers mesh, emulsion and screen chemicals.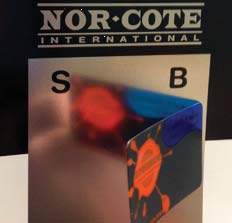 Our UV-curable mirror ink is an excellent replacement for solvent-based systems, not only in terms of cost and time, but also from an environmental standpoint.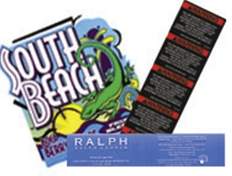 We produce opaque tag and label application inks with excellent water resistance, high gloss and strong chemical resistance, which offer superb intercoat adhesion.
NVP-free inks for rotary screen applications
A pioneer in the UV-curable rotary screen market, Norcote has established international performance on both high-speed and rotary screen web lines. Norcote's inks meet the stringent demands of the beverage market, while still providing the required characteristics for the health and beauty, pharmaceutical and petroleum markets. The LC and RL series are NVP-free inks designed for rotary screen applications, which are compatible with most flexo and offset inks.
UV-curable inks for point of purchase applications
Norcote offers a full line of UV-curable inks for point of purchase, banner and decal decoration. Our inks, with excellent weatherability and finishing properties, are formulated to achieve adhesion to a wide range of substrates. Our four-color process inks have exceptional printing properties, which allow the printer to produce high-quality graphics with consistent color and limited dot gain.
Label inks for product identification
Norcote manufactures outstanding inks for the product identification market, including nameplates, markings, labels and decals. These are typically printed on various opaque and transparent substrates, including:
Metals
Polycarbonates
Mylar® films
Polyester films
PVC
Pressure-sensitive vinyl
These products may be embossed or stamped and are die-cut after printing. A pressure-sensitive adhesive may be applied to the reverse side of the part. Norcote is proud to introduce the new MET series, which is compatible with a variety of coated and uncoated metals.
Industrial graphic UV inks for nameplates
Our industrial graphic UV inks are used in printing nameplates, LED, dead-front and touch-tone panels. Other products include intricate button die-cut overlays and molded three-dimensional components for electronics, home appliance faceplates, equipment controls and automotive appliques and components. Our inks offer printers solutions to both traditional and high-performance applications, such as in-mold decoration and in-mold labeling.
Norcote UV-conductive silver has been formulated for use on UV-print receptive polyesters, ITO-sputtered coated films and most other films commonly used in the manufacture of flexible circuits. It is suitable for use in a variety of applications including RFID, EL, static shields and contact pads. Our dielectric inks are easy to process and are compatible with most commonly used PET substrates.
Silver mirror inks for adhesive applications
Norcote is proud to offer a first-surface and a second-surface silver mirror ink. The MIR series is highly reflective and has excellent adhesion to a variety of container and flat sheet materials. The mirror ink for second-surface decoration is compatible with most pressure-sensitive adhesives. A wide variety of decorative finishes can be achieved by printing in combination with other specialty ink systems.
Screen-printable ink systems for magnetic display
UV9C2261 is a screen-printable ink system designed for use with magnetic display systems. When printed on the back of most POP substrates, liquid steel withholds the graphic to the mounted magnetic display. No adhesive is required to mount the sign to the magnetic display. This product allows printers to manufacture display graphics without using costly magnetic material.
Three-dimensional ink effects for Braille applications
UVS-161 is a one-part system recommended for use when trying to achieve three-dimensional effects with a thickness of 5mm, 7mm, 10mm and greater. The end product gains a tactile feel. A common example is printing for Braille applications, which enable a blind or partially sighted person to read through touch.