Since 1982, Spear, headquartered in Cincinnati, OH USA, has been the world's leading innovator and supplier of film pressure-sensitive labelling systems. Spear labels are found on many of the leading beverage, food and personal care items throughout the world. The Spear mission is to provide labelling solutions to the beverage industry through the innovative development of material, manufacturing and application technology.
Pressure-sensitive beverage labelling
Spear's focus is pressure-sensitive beverage labelling so it provides labels suitable for both one-way and returnable bottle systems as well as a range of creative and technical support services using the SpearSYSTEM approach.
The broad range of print processes and material options for pressure-sensitive (PS) labels provide design flexibility, branding and product differentiation opportunities. Spear offers a full range of printing options including screen, gravure, UV flexo, letterpress, hot stamping and combination printing. It provides labels suitable for pre-fill application, pasteurisation, hot fill, retort, ice chests and high-speed, in-line labelling. Historically considered a niche decoration option, PS labels are now a credible and increasingly popular alternative to wet glue paper in the beer industry.
Spear is an involved and committed partner and has technical service engineers evaluating and making production recommendations at customer filling lines, container manufacturers and contract decorators around the globe.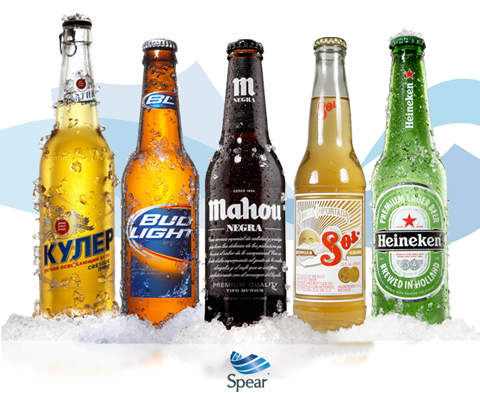 Spear has commercialized Thermowash™, a patented technology for wash-off, pressure-sensitive labels in returnable bottle markets.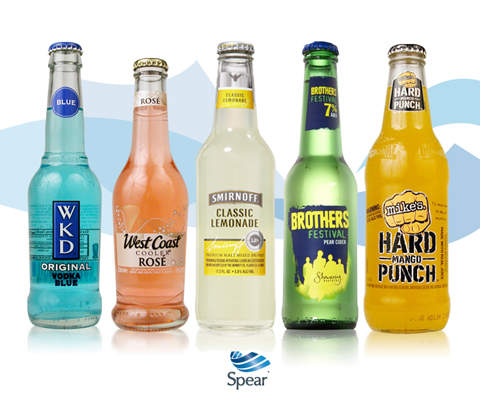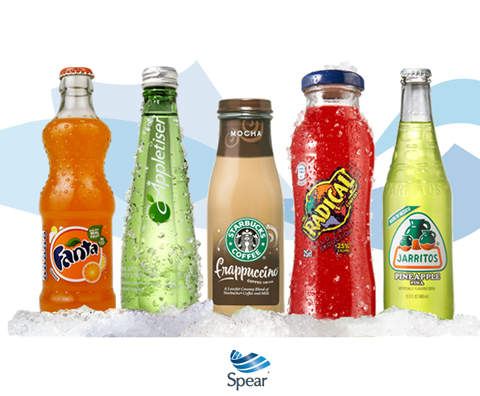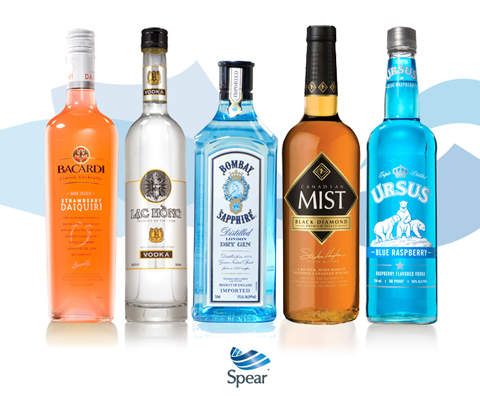 Spear offers multiple printing options, including screen, gravure, UV Flexo, letterpress and highly-reflective metallics to ensure your brand's graphics achieve their desired effect.
Highly-trained label application engineers are available to assist with all label application needs, regardless of the labeller manufacturer and clients can employ the optimum printing options to ensure brand graphics achieve the desired effect.
Sustainable labelling
Developmental relationships with major material and application equipment suppliers ensures Spear will always provide technological leadership, pricing advantages and, in some cases, material exclusivity.
Through the Spear Earth® initiative, it has multiple environmental sustainment projects which include new products and materials, internal process improvements and customer recycling programs. These efforts led Spear to be recognized as the industry's environmental leader by the Tag and Label Manufacturers Institute (TLMI). It has also received the International Organisation for Standardization's ISO-14001 for the environment and TLMI's label initiative for the environment (LIFE) certification.
Total applied costs, due to manufacturing and through-put efficiencies, make Spear's clear pressure-sensitive labels cost competitive with all decorating methods.
About Spear
Spear currently operates 29 printing presses across four facilities in the US (Clarksville, Tennessee, Fulton, New York, Mason, Ohio and Milford, New Hampshire) and one each in Wales, UK, and Johannesburg, South Africa. Spear's production footprint is also in the process of being expanded into South East Asia and Mexico.