Top Level Ink provides high-quality inks at competitive prices. Founded in 1997, we operate from a 25,000ft² facility in Dallas, Texas, US, which includes a full service lab and blending department. We are the US distributor for Japanese ink manufacturer T&K TOKA.
With Top Level Ink, our customers benefit from knowledgeable professionals, exceptional service and a competitive edge. Our combination of top-quality products and extensive formulation experience enables our partners to enhance productivity and maximize efficiency.
Offset process inks
Our Best Image process inks are high-quality sheetfed offset process inks designed for easy handling, with the following benefits:
Fast-setting qualities enable faster job turnaround time
Well-balanced dot gain allows quick color adjustment
Compatible with almost all fountain solutions
Excellent ink transfer provides exceptional gloss
Available in the standard type and also ON (stay-open version)
Offset mixing inks
Best Image mixing inks are sheetfed offset inks designed for trouble-free printing, for the following applications: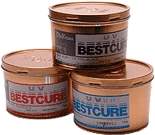 UV offset inks.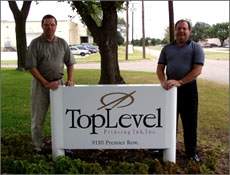 Top Level Ink, Dallas, Texas.
Low to high-speed presses
Small to large presses
A variety of substrates
UV offset inks
Our range of UV offset inks includes:
UV BF inks: excellent printability on sheetfed and web presses
UV VP inks: excellent adhesion to such substrates as PP, PE, PET, PVC, polystyrene, polycarbonate, metal foil, pearl papers and Yupo