The Bureau is a full-service product development and sourcing company for the packaging industry, with extensive expertise in product development, design, sourcing, production and logistics.
The Bureau's traditional business is supplying packaging and vape products to larger cannabis and CBD customers. We have been in business for almost ten years and work closely with dozens of publicly traded companies, brands and retail chains.
The Bureau has a fully developed line of custom-tooled ASTM Child Resistant (CR) packaging products and well-nurtured relationships with manufacturers worldwide. We work alongside clients in the cannabis, cosmetics, and pharmaceutical industries in sourcing and developing packaging solutions based on client requirements.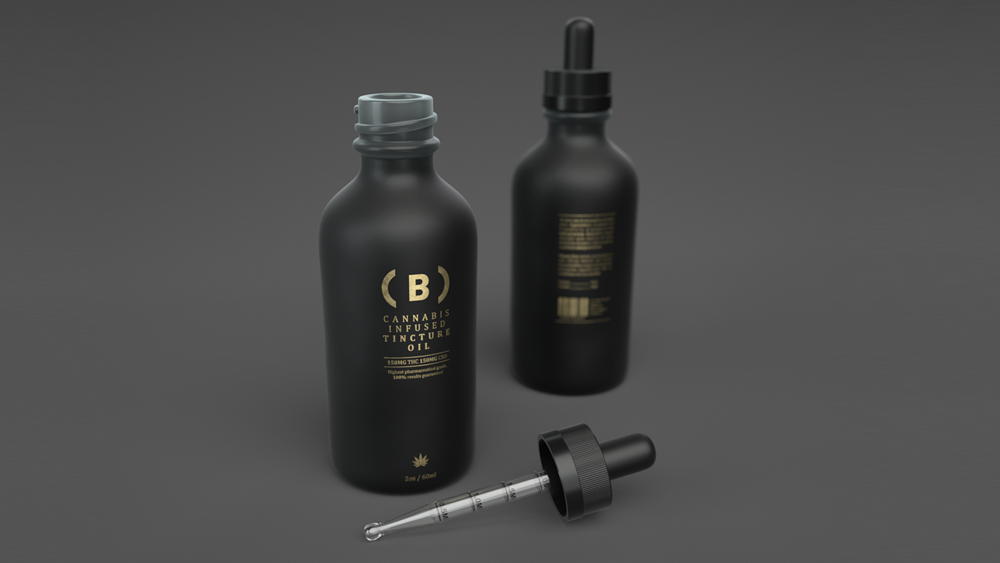 The Bureau specialises in designing and developing packaging solutions for cannabis and CBD customers.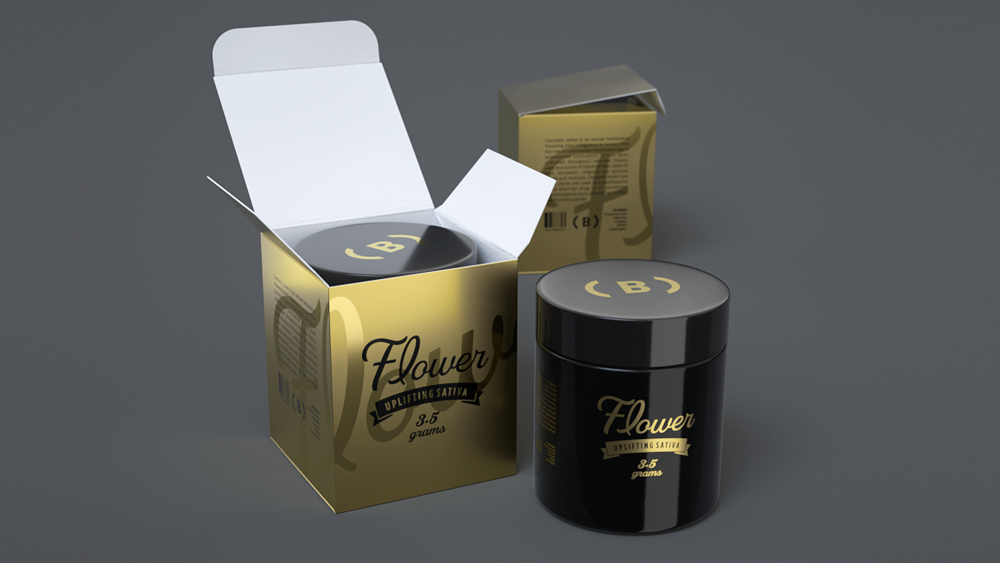 We work closely with clients to design the packaging that meets their requirements.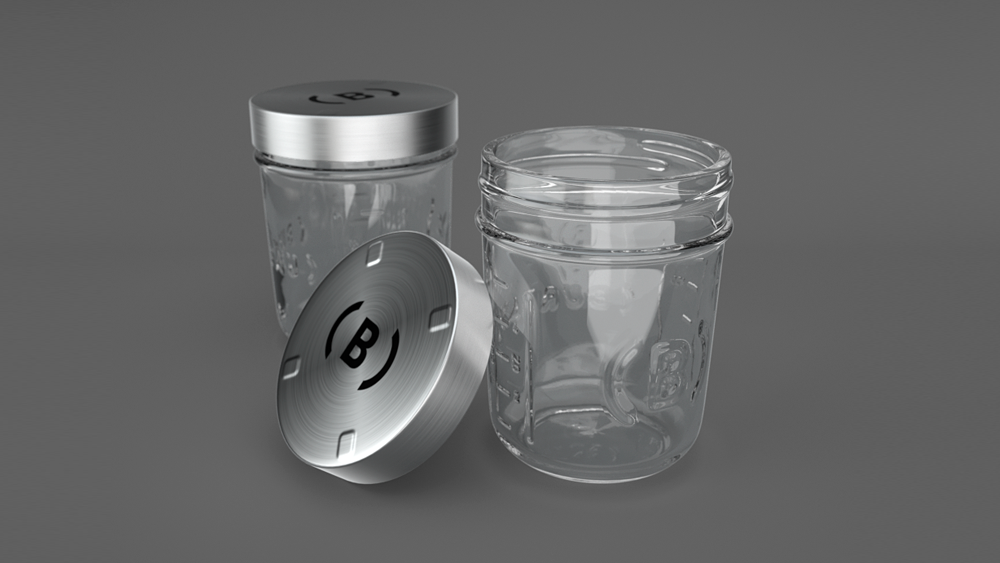 The Bureau conducts rounds of sampling and design proofing in close cooperation with the client.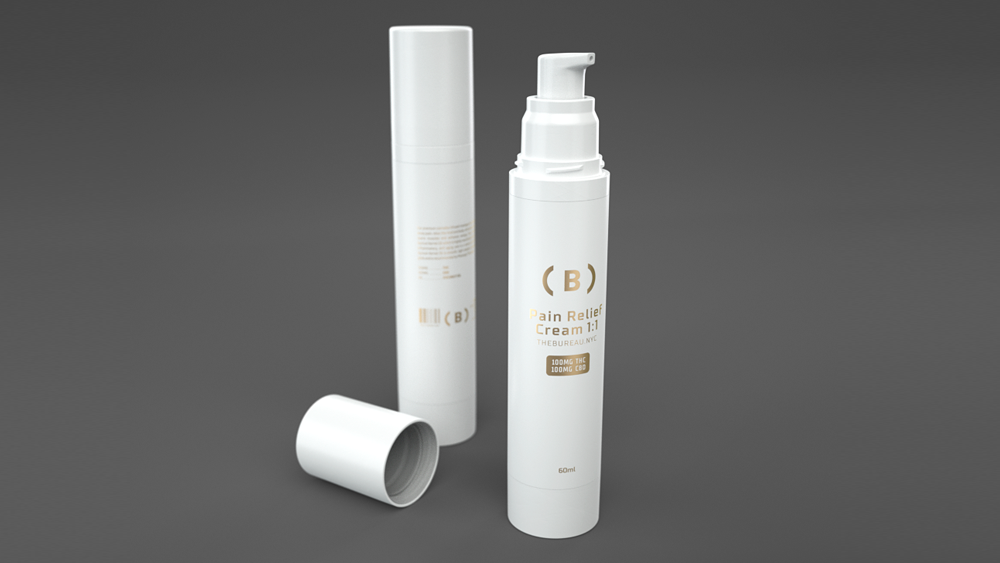 We also serve clients in the pharmaceutical, cosmetic and soap industries.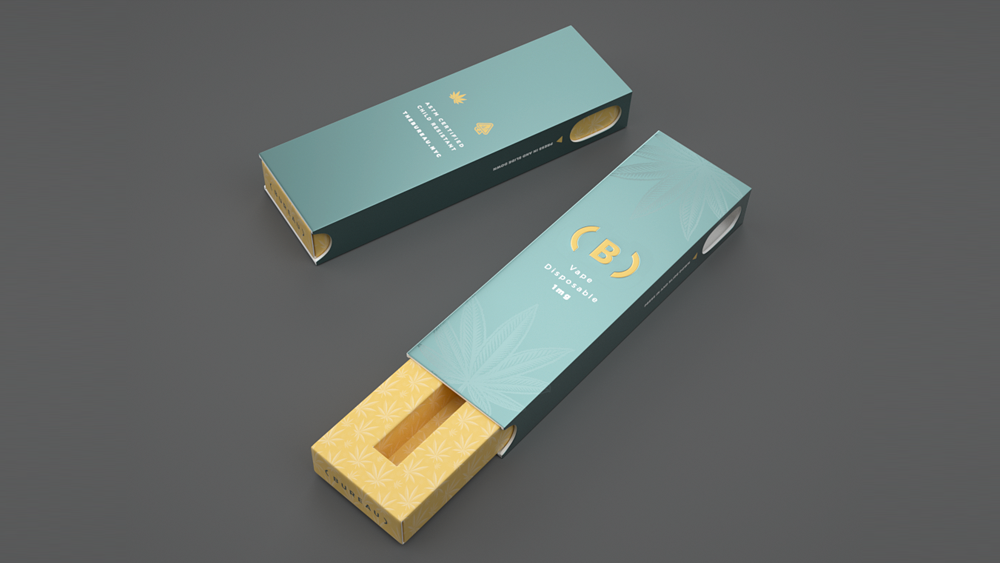 The Bureau's new child-resistant (CR) box is biodegradable and compostable.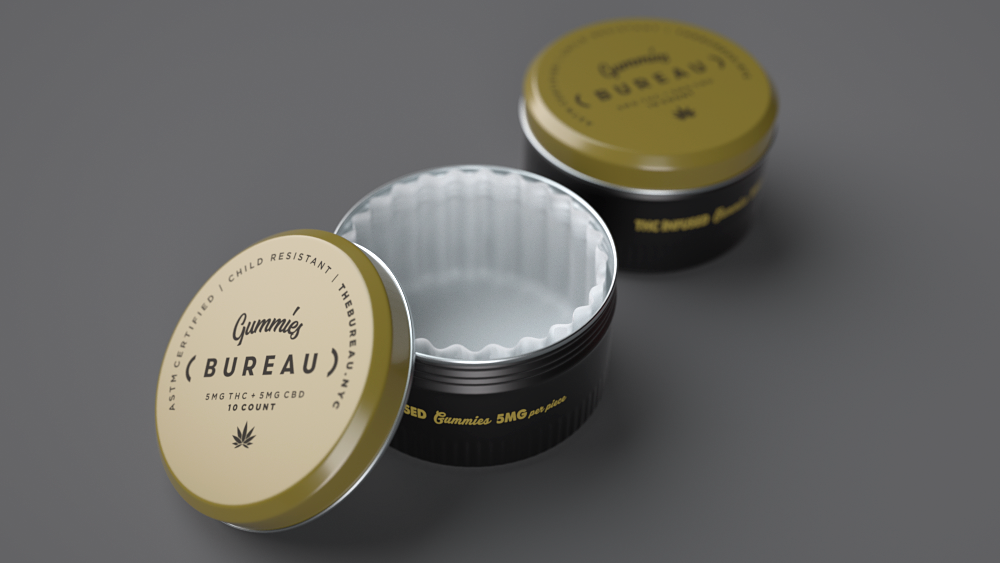 We take care of product development, design, sourcing, production and logistics.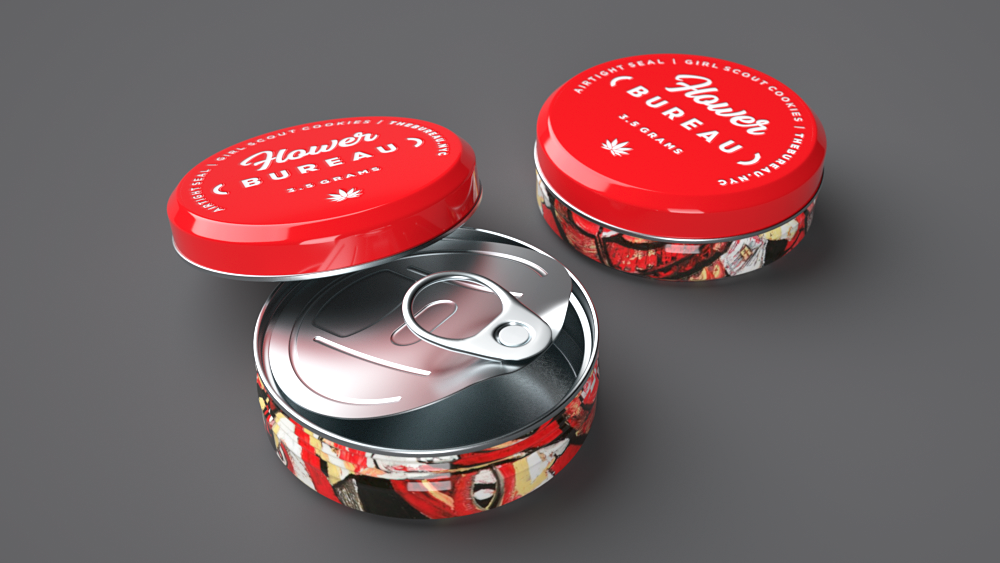 Our experience lies in producing and organising logistics for million-plus piece orders, especially for larger companies in the cannabis / CBD market.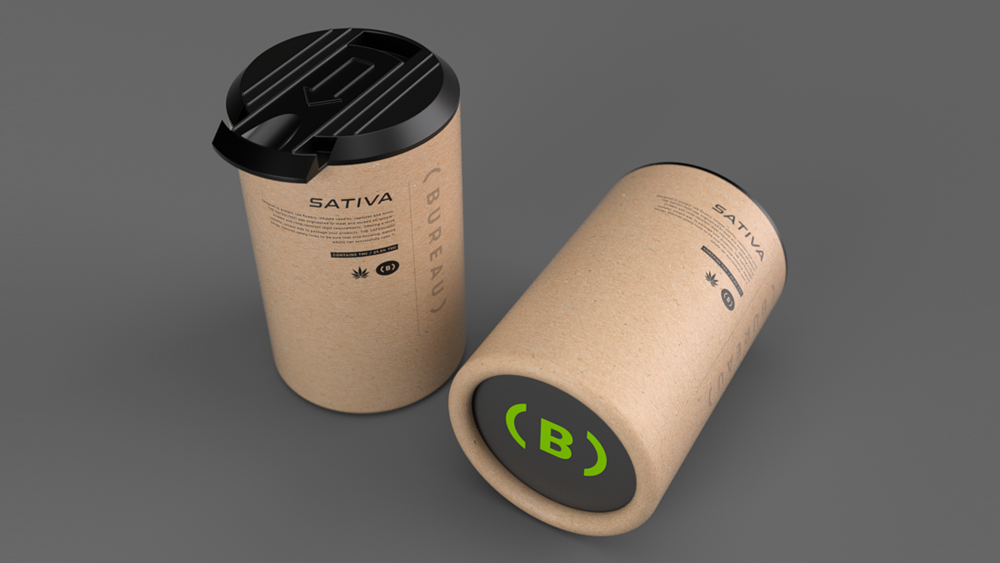 The Bureau has focused a lot of resources on developing attractive and easy-to-use CR packaging options.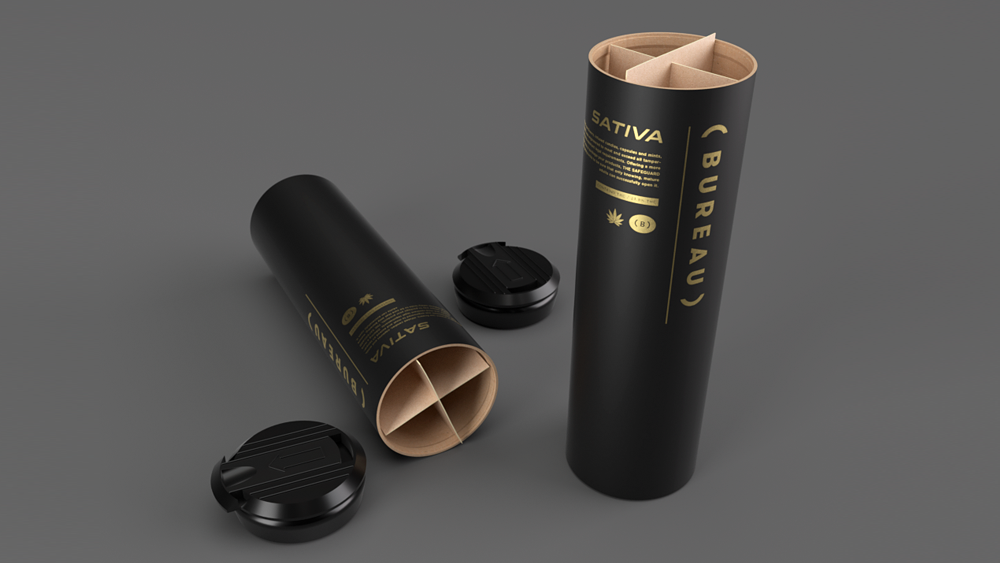 The Bureau can also manage logistics for customers.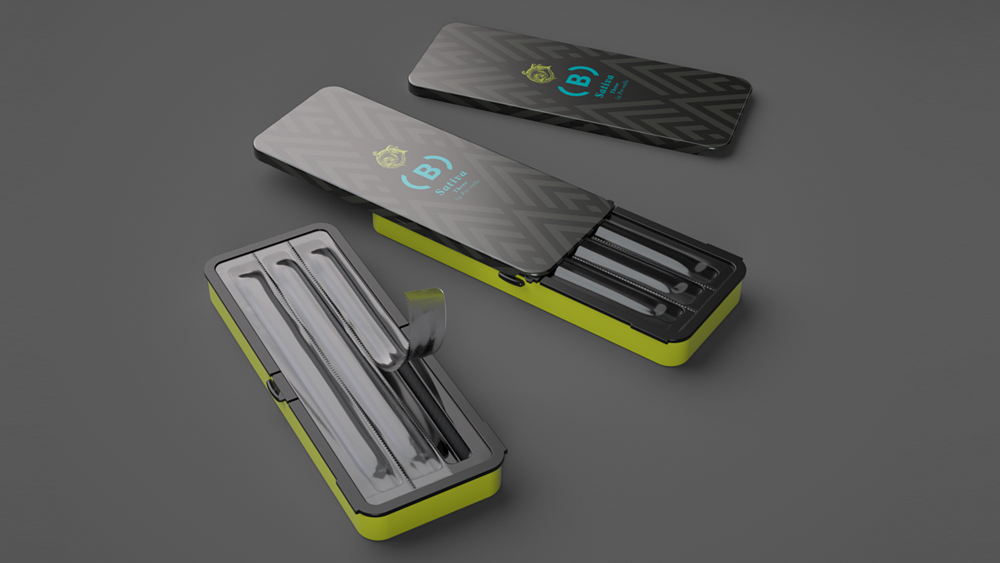 The Bureau has the resources, partnerships, and experience to satisfy virtually any packaging requirement and desire.
Customised packaging designs, product renderings, 3D prints and art proofing
At The Bureau, we pride ourselves on customer service from start to finish. Customers choosing to work with The Bureau are guaranteed a dedicated product manager and design team to bring their packaging requirements to life.
Whether it be building off our extensive rolodex of custom products or sourcing something generic, The Bureau works with clients through rounds of sampling and design proofing until they are 100% satisfied with the final result.
Production, supply chain and logistics
Once the customer decides the product or family of products to be produced, The Bureau begins managing production, quality control and logistics.
We have extensive expertise in managing numerous factories in Asia, Europe and the US. We establish acceptable quality limits (AQL) for our products and work with third-party inspection companies to assure everything that leaves the factory meets the highest quality standards.
The Bureau also manages logistics for customers. Whether it be air freight to make a tight deadline, the more cost-effective ocean freight, or a combination of both, we take ownership of transport right to the customer's final destination.
Specialised packaging solutions for a range of industries
At The Bureau, we are exclusively business to business (B2B) and our core focus is on larger custom orders. We love growing with younger brands that order the minimum order quantity (MOQ) but also have extensive experience producing and organising logistics for million-plus piece orders.
While we started out in the cannabis and CBD industries, our experience and factory relationships have allowed us to enter the pharmaceutical and cosmetic industries as well. Our products are specialised and unique, which means they can be developed to meet any industry and company's needs.
Markets we serve include:
Cannabis
CBD
Pharma
Soaps and sanitiser
Cosmetics
Child-resistant (CR) packaging solutions
It goes without saying that child resistance is vital when it comes to packaging any sort of medicine. As we primarily deal with the cannabis market, all of our customers require child-resistant packaging. The challenge involves manufacturing packaging that is aesthetically pleasing and user-friendly while meeting CR standards.
We have spent and continue to spend a great deal of time, energy, money, and resources developing tasteful CR packaging options while maintaining a seamless user experience for the everyday consumer. We've seen a lot of packaging that checks the CR box but is too difficult to open, bulky and unreasonable. The user-experience is a crucial factor we take into consideration when we develop our products.
Two popular products are our CR Safeguards and CR Slide Tins. Both products were engineered to meet and exceed all child-resistant legal requirements while offering a more tasteful, unique way to package products.
Sustainable child-resistant packaging
We have recently made a valiant effort to offer options for child-resistant sustainable packaging. Most notably, we have begun to offer all our plastic packaging in a biodegradable option. While recyclability is certainly good when it comes to packaging, as the raw materials can be used for many life cycles, biodegradability is even better. Our biodegradable plastics are backed by ASTM D511 reports.
In addition to our biodegradable plastic line, we recently released a CR paper box. The box features virtually no plastic and is by nature both biodegradable and compostable, as well as being one of the sleekest CR boxes on the market. We continue to keep sustainable packaging at the forefront of our research and development (R&D) initiatives.
Providing plastic sanitiser bottles and PPE during the pandemic
At the beginning of the coronavirus pandemic, we started getting requests for plastic hand sanitiser bottles, as well as other PPE products. At the time, our core business was in rigid packaging but within a couple weeks we were fulfilling orders for PPE and plastic bottles of every size, shape and closure.
While these bottles have traditionally been available in all quantities and short lead times, due to the current pandemic, many sanitiser and soap customers were unable to source the bottles and pumps needed to package the product. In response, we partnered with our freight forwarder and eight of our packaging factories in China and the US to fill the need for quick production and fulfilment of millions of pieces of these needed products. This experience has taught us that, during times of need, we have the resources, partnerships, and experience to step up and fill virtually any packaging need.