The vac company team has developed, designed and manufactured vacuum processing and packaging machines for almost 20 years. Custom-made vacuum packaging machinery and equipment for the food, chemical, and pharmaceutical industry is one fundamental part of our market. We also offer special plants for the vacuum packaging of the finest powders and other hard to handle products under clean room and explosion proof conditions.
In addition, we have expanded our original core business of vacuum chamber packaging machines and tumblers to a large range of special machines for bulk vacuum packaging. Our products are marketed worldwide under the registered brand name the vac company.
HIGH VACUUM LAB MACHINES
The HVV-36 series are efficient machines for high and ultra-high vacuum processing and packaging. These machines are equipped with high end vacuum systems and a large number of special product handling equipment.
The machines are designed to perform high vacuum levels up to 1×10E-5 Torr. The HVV-36 machines are used for laboratory test processing, product research and development and also small capacity production and vacuum packaging. It is the ideal machine to develop rigid vacuum products with universal shaping under high vacuum levels. The development of vacuum insulation panels (VIP) is one of the many possible applications.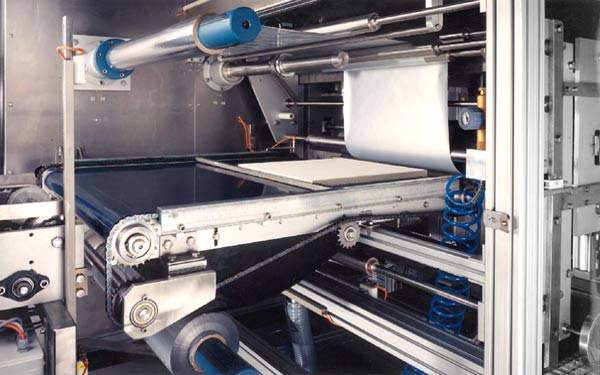 Automatic foil wrapping machines.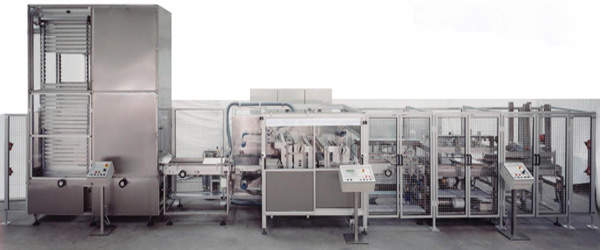 Automatic vac packing lines.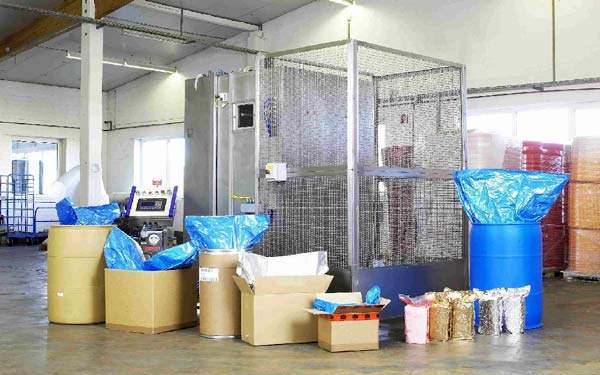 Bulk vacuum packaging.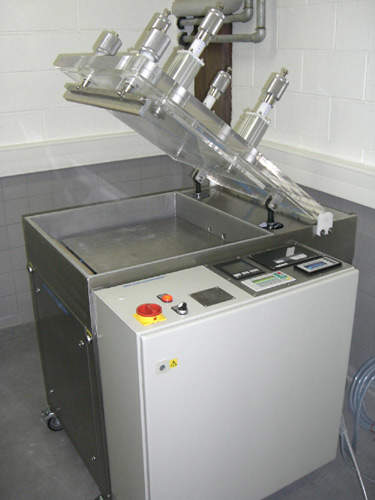 High vacuum packaging lab machine.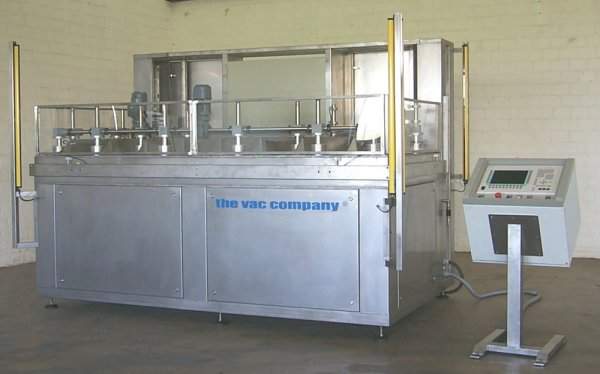 Vacuum panel production machines.
FOIL WRAPPING AND BAG PRODUCTION MACHINES
Custom-made automatic machines for foil wrapping of large panel products with high barrier foils are one of the vac company's specialties. For the requirements of flexible ultra-large panel packaging, an automatic stand-alone high barrier foil bag production machine is also part of this machine series.
Specifically developed foil handling and heat seal systems are the basis for the 100% gastight envelopments necessary for vacuum insulation panels with a life-span of several decades, among other products.
VACUUM INSULATION PANEL (VIP) PRODUCTION MACHINES
One of the fundamentals of our market is machines and equipment for vacuum insulation panel (VIP) production. For nearly two decades we have been involved in the development of all necessary machines for the mass production of VIPs.
Energy costs have risen dramatically in recent years, and vacuum insulation panels are a proven application that offers nearly ten times more energy-saving insulation than standard materials. Our equipment forms the basis to produce these VIP's to the highest standards.
The vac company is able to deliver all necessary equipment for VIP production, including core drying, foil wrapping, vacuum packaging and final product quality checking.
AUTOMATIC VACUUM PROCESS PRODUCTION LINES
The vac company is offering complete automatic production lines for a large range of vacuum processes and products. We have built such lines for several applications, such as automatic vacuum insulation panel (VIP) production, lamination of glass under vacuum, cooler panel production, bulk vacuum packaging, and food processing.
All machines are built to the highest quality standards, and only premium materials and parts are used. Self diagnostic controls, remote control and program updates via network are all standard.