Australian Wrapping Company is a supplier of packaging technology for wrapping applications in the food and beverage industries.
The company's range of technology includes automated shrink, pallet and flow, wrappers, as well as wrap-around case packers and overlap shrink wrappers with tray forming.
Automatic flow wrapper for bakery products
The TLM Discovery flow wrapping range delivers performance and reliability. The automatic flow wrapping system includes a box-motion sealing operation ideal for baked or other food products.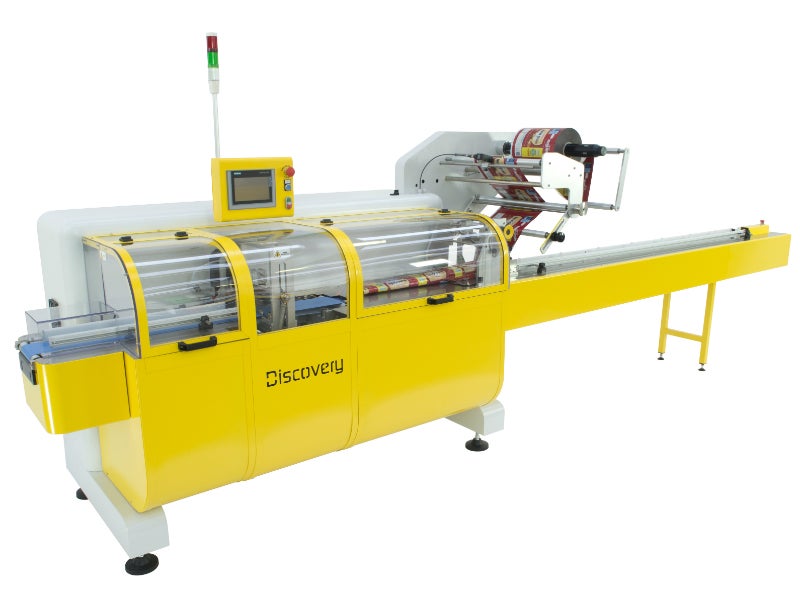 Australian Wrapping Company's Discovery line provides high-performance flow wrapping and includes a box-motion operation.
EDDY, a fully automatic rotating arm system, provides high-speed outputs and is available with various options.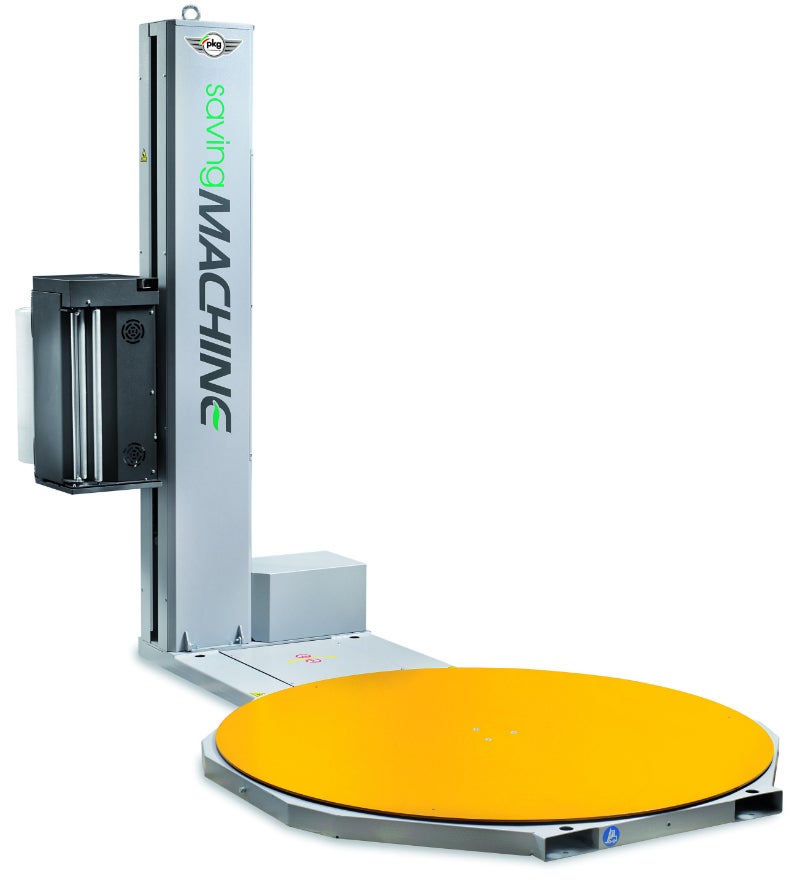 The PKG Saving Semi-Automatic Pallet Wrapper uses a pre-stretcher to provide 300% stretch ratio and a secure wrap.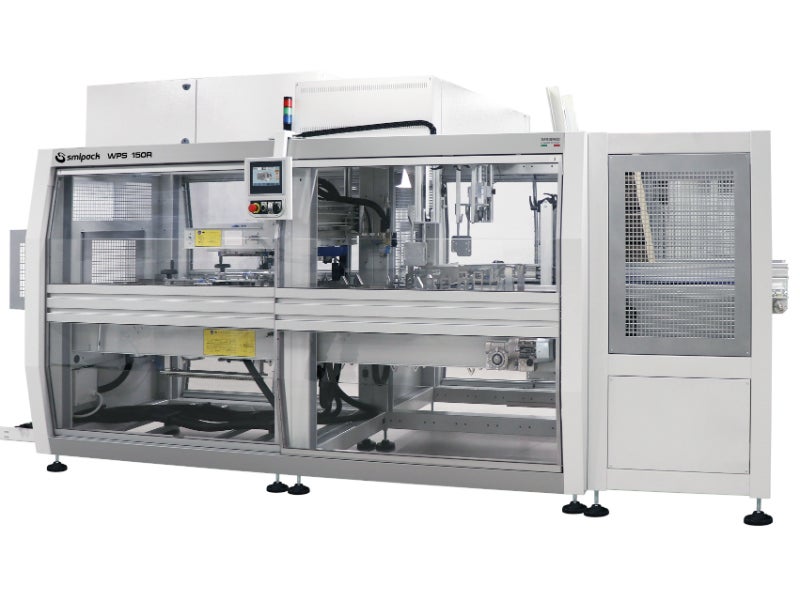 The WPS series offers automatic wrap-around case packers with in line infeeds, reaching speeds of 20 packs per minute.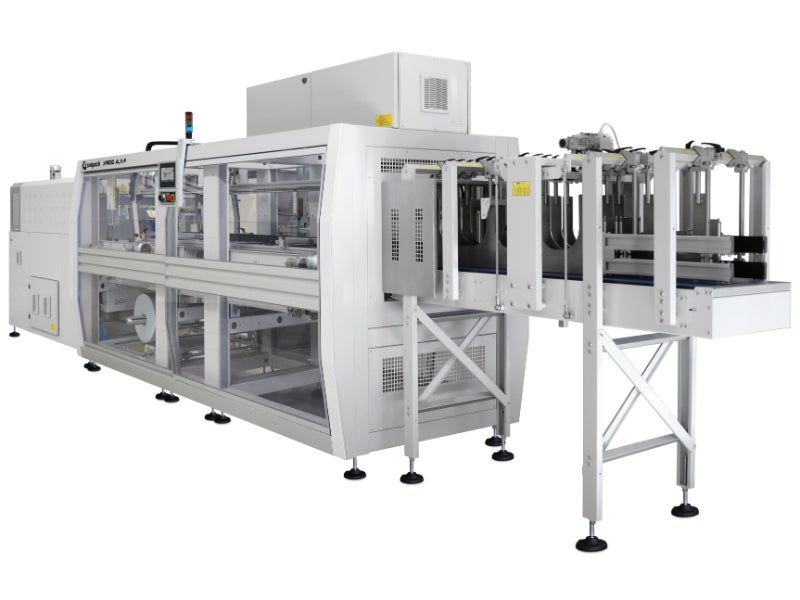 The XP automatic overlap shrink wrappers can pack various sized products, including glass, PET bottles, cans, boxes, cartons, jars and trays, in a range of pack collations.
The user-friendly touchscreen control panel and adjustable forming boxes enable quick product set-up for clear and printed films.
With TLM Discovery flow wrappers, trays of produce for supermarket retail can be packaged at production output speeds of up to 70 packs per minute. Automatic in feed systems and optional vacuum packs complement the ergonomic design and features.
Shrink wrapping for food and beverage products
Smipack XP Overlap shrink wrappers are designed and manufactured for products in the food and beverage industries. Overlap film sealing enables increasing production rates and eliminates the use of sealing bars. Tray and pad insertion is available for cans, bottles and jars packaged in six, 12 and 24 pack collations.
Depending on production requirements, the product can be fed in line or 90° through a sorting system when in feed lanes are flooded with product. Optional clear or printed films can be engaged at various widths to accommodate pack sizes. Australian Wrapping Company can advise and supply the film that is suitable for your product requirements.
Automatic wrap-around case packers for secure collated packs
The Smipack WPS automatic wrap-around case packer is designed to pack a wide variety of products while meeting the highest production standards and quality regulations. Wrap-around case packing is ideal for collated packs to enable secure and smart packaging. It eliminates the need for manual packers, improving packing speeds and costs.
Products are fed automatically at 90° in feed single or multi-feed conveyors and collated into programmable pack sizes. Die-cut cardboard sheets are selected from a magazine using suction cups ready for product insertion. Automatic side flap folding and hot melt gluing secure the product into the formed cardboard case.
Australian Wrapping Company supplies Smipack's range of automatic case packers for various products and industries.
Fully automatic pallet wrapping system customised to client needs
The EDDY automatic pallet wrapping system offers a fully automatic operation for increased output rates. It incorporates a rotary wrapping arm system for secure wraps and an MPS film pre-stretch system to enable significant film cost savings per pallet.
The EDDY is designed according to customer specifications and requirements, including the top sheet applicator, in and out motorised conveyor system and automatic film cut and weld. Labelling and coding systems can be integrated to suit specifications.
Semi-automatic pallet wrappers with pre-stretch film carriage
The PKG range of pallet wrappers is designed and manufactured to suit all warehouse environments. The Saving semi-automatic pallet wrapper's MPS pre-stretch film carriage will deliver 300% stretch to minimise film cost and produce a secure wrap.
The machine can wrap pallets up to 2,500mm in height and accommodate maximum loads of 2,000kg. Automatic height sensing and programmable wrapping cycles complement the range.
Mobile pallet wrapper for in and outdoor use
PKG's E-motion mobile pallet wrapper is increasingly becoming a preferable option for pallet wrapping. Benefits include indoor and outdoor use, and the option to wrap any size pallet. Many programmable functions are available to suit various pallet configurations. When in operation, a safety bumper and warning light is activated.