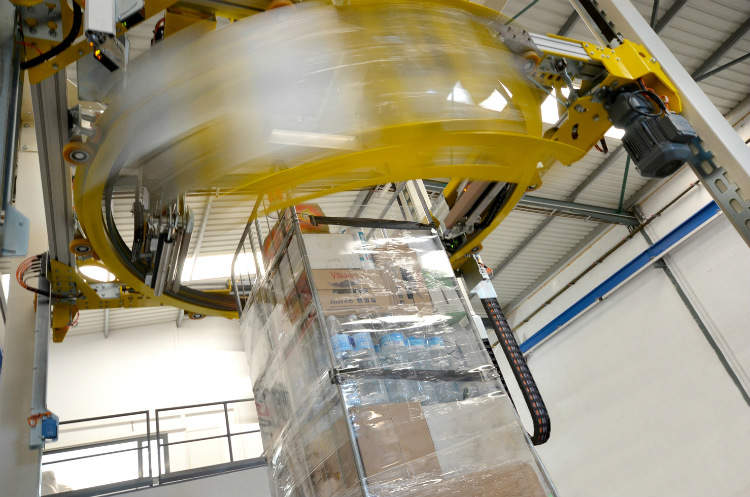 eurapack GmbH delivers comprehensive pallet securing solutions, providing customers with the optimum machine to meet their exact specifications.
We provide an extensive range of stretch wrapper machines, covering high-performance ring wrappers, stretch robots, and turntable stretch wrappers, as well as semi-automatic and fully automatic rotary arm stretch types.
For load securing with twine / cord, our high-performance bornbinder® machines enable packaged goods to be tied, destrapped and labelled.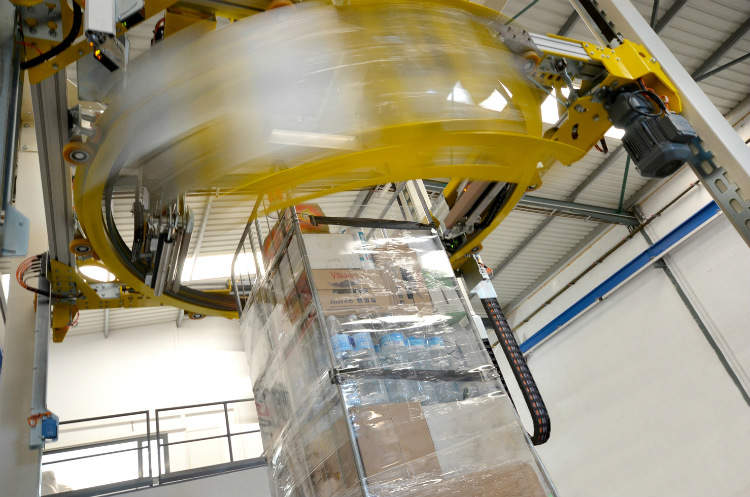 The rotary ring enables high-speed wrapping of pallets.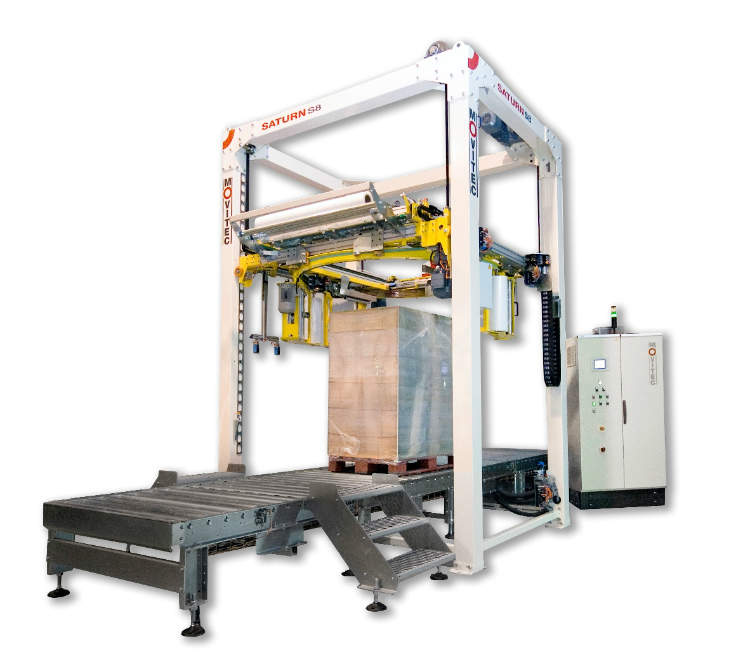 We provide a complete range of automated wrapping machines.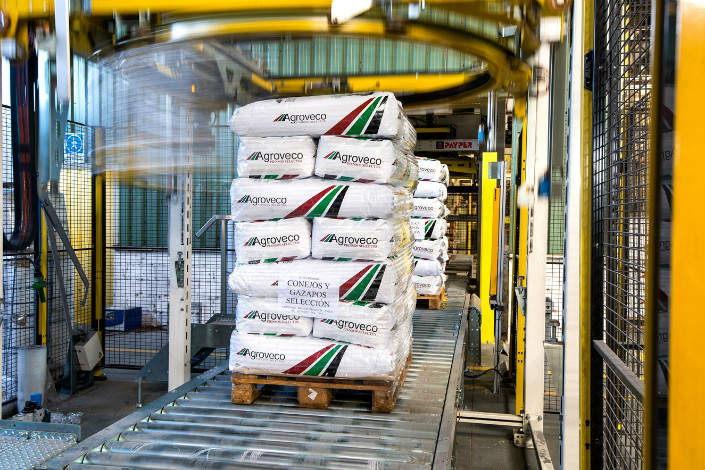 Our high-performance wrapping machines save time and costs on personnel and maintenance.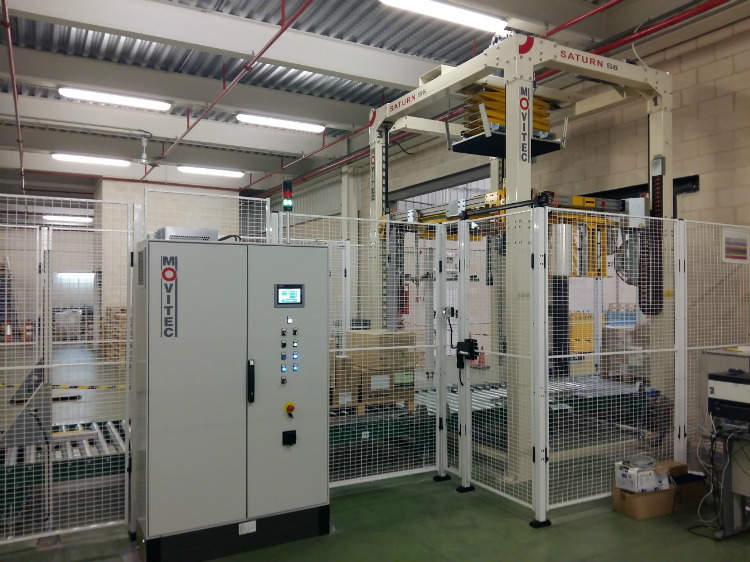 Our staff can provide expert advice on the optimum solution to meet your wrapping production requirements.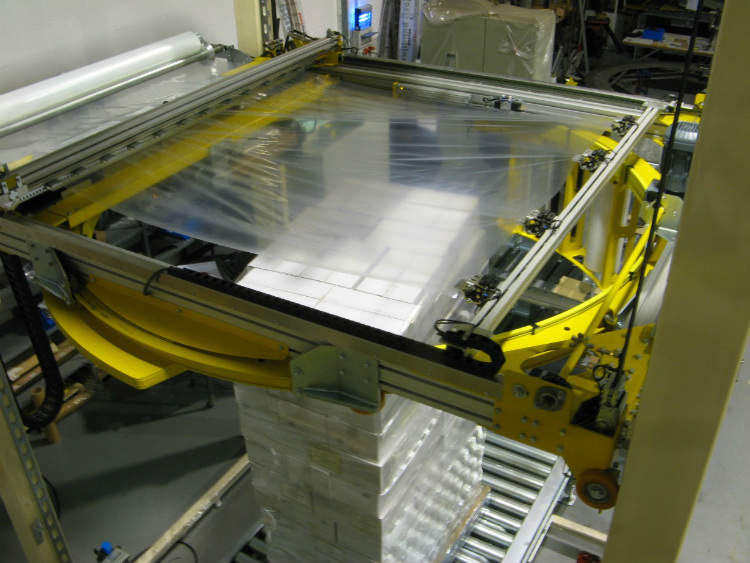 Machines from eurapack can wrap pallets from a range of different angles to meet exact specifications.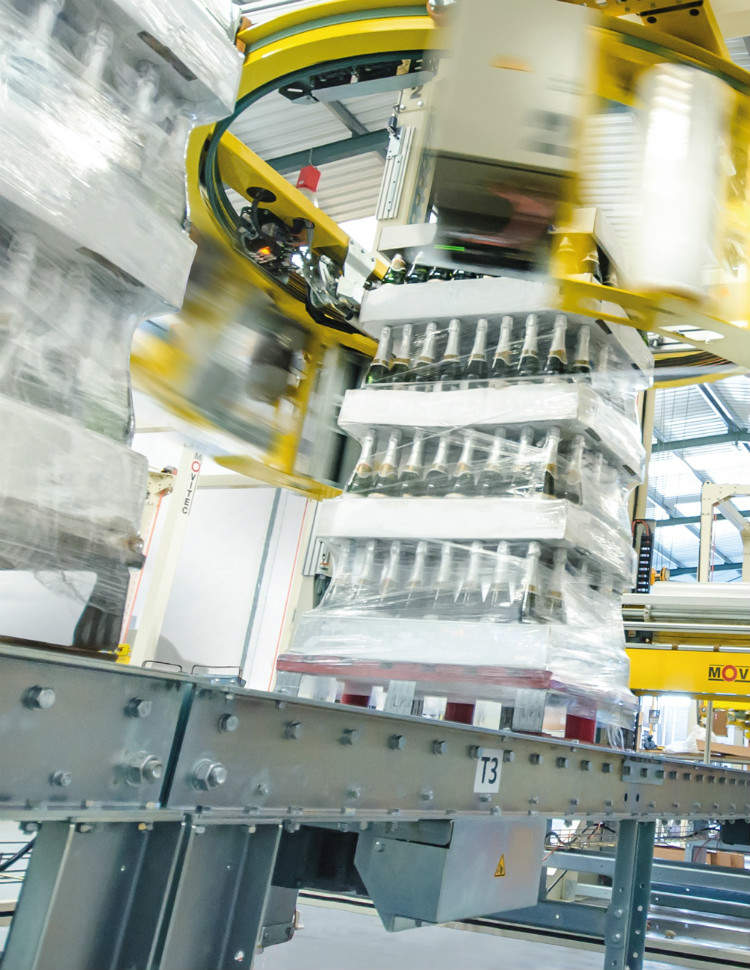 We can provide machines to wrap pallets with a capacity of up to 80 an hour, with higher capacities available from Movitec machines.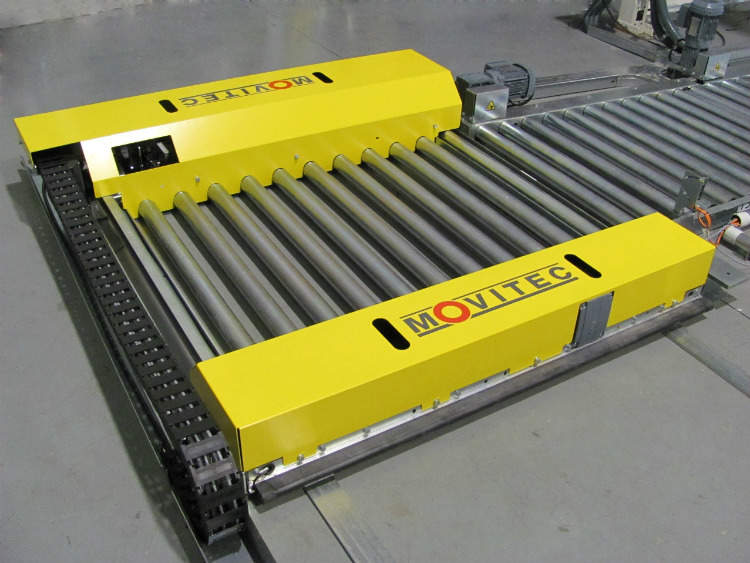 Movitec machines have expanded our pallet wrapping capacity.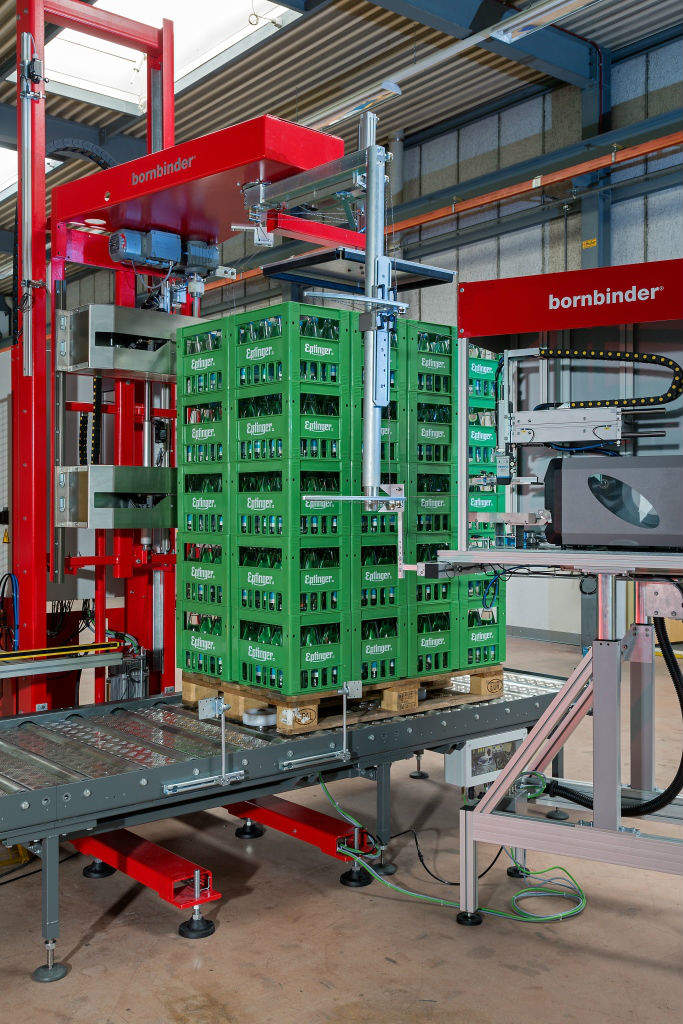 bornbinder® allows pallets to be tied, destrapped and labelled.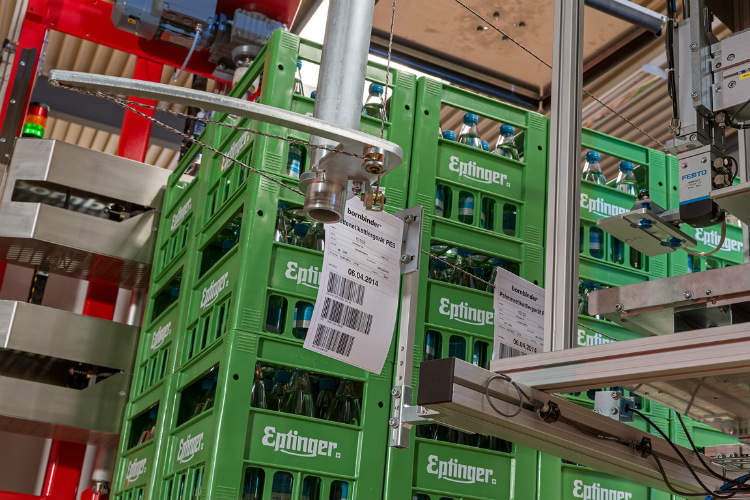 Multiple production requirements can be programmed into eurapack machines via the control panel.
A core principle of eurapack GmbH since it was founded has been delivering strong after-sales services, in accordance with the company's motto of 'maintain instead of repair'.
Fully automatic ring wrappers
Up to 160 pallets an hour can be processed with our fully automated, high-performance ring wrappers. To achieve such a level of automated production, standard rotary arm machines are unable to meet performance demands.
Film reels are mounted on a ring that rotates continuously around the pallet until the process is complete. The ring can be raised or lowered depending on wrapping requirements. Unlike turntable machines, goods do not have to move when wrapping is taking place.
High-performance rotary arm stretch wrappers
The pallet output per hour is key in selecting the right rotary arm stretch wrapper from the eurapack to meet your requirements.
Machines in the epw700 series are entry-level units with a production capacity of up to 70 pallets an hour. Machines in the epw800 series have an hourly capacity of 80 pallets.
Should your requirements be higher than this, we can supply ring wrappers made by Movitec that can process more than 100 pallets an hour.
Stretch robots for automated stretch wrapping
A self-propelled stretch robot is used when processing stationary pallets is not possible using turntable stretch or a rotary arm stretch wrapper. For example, this can be when packaged goods are of very different sizes, are particularly heavy or need to be packaged in different positions.
Stretch robots are easy-to-use, portable pallet wrappers that use a sensor wheel and photocells to determine the pallet's height and width. They have multiple pre-programmed functions for wrapping, with parameters customisable through using the control panel.
Mobile stretch robots require minimal maintenance and have a long battery life.
Turntable stretch wrappers
Wrapping pallets with hand-stretch film manually is time-consuming, requiring more personnel and ultimately costing more money than doing this process automatically using a machine.
Turntable stretch wrappers are typically the first product purchased by those wishing to use automatic stretch wrappers. However, there might be better options available such as stretch robots or rotary arm stretch machines.
This is where we come in, with our sales staff able to provide expert advice on the optimum solution to match your packaging requirements.
Customised wrapping solutions
With more than four decades of industry experience, we don't just provide machines, but also handle everything from consultancy, project planning, commissioning, assemble and delivery in a comprehensive service.
In addition, our after-sales service ensures that maintenance requirements are also dealt with and scheduled accordingly at professional packaging plants.
In addition, having one point of contact allows greater peace-of-mind and fewer parties to deal with.
The functionality of packaging plants is maximised through our bespoke planning, machine integration, and installation.
Cost savings are achieved by having fewer personnel and minimal maintenance.
We can handle the complete range of project management processes, even integrating machines made by other companies.
About eurapack GmbH
eurapack began delivering advanced machines to secure pallets in packaging plants in 1970. eurapack and bornbinder® started developing straps to secure pallets more than 45 years ago, which quickly became the standard for the beverage industry.
In 2013, eurapack expanded its range of wrappers to include innovative ring wrappers machines manufactured by Spanish company Movitec to meet the highest performance requirements for packaging machines.