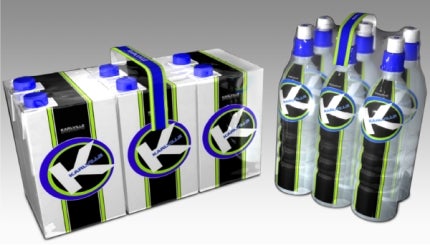 Karlville supplies high-performance machinery for shrink sleeve applications and converting, as well as adhesive packaging solutions. With facilities in North and South America, Europe and Asia, Karlville is globally positioned to provide products and support at competitive prices.
Having acquired Scheidegger in 2006 and CEFMA in 2008, Karlville has increased its portfolio of packaging solutions for shrink sleeve, tape handle and tape bundle applications. Karlville is trusted by a range of high-profile food and drink companies, including:
Coca Cola
Pepsi
Nestle
Schweppes
Fanta
Perrier
Heineken
Tamper applicators
The Tampertec 1000 i is the most reliable, efficient and fastest tamper-evident application machine on the market. A servo motor reduces the machine's footprint, allowing it to be integrated into existing labelling machines. This innovative design provides high accuracy, a compact line layout and minimal line conveyors. The sleeve can be placed accurately on to the bottle without the use of a Vbelt, plate or pre-shrink device.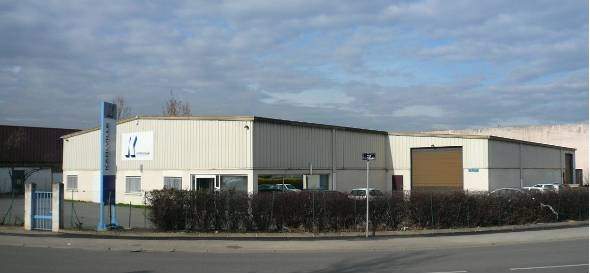 Karlville's factory in Lyon, France.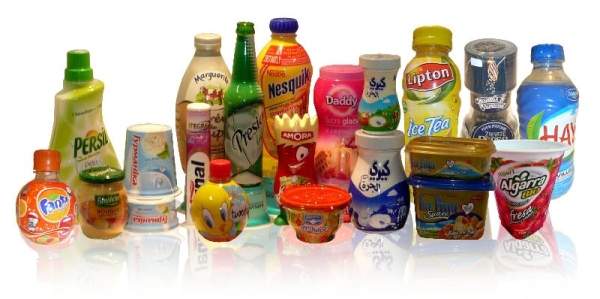 Karlville is trusted by the biggest brands in the food and drink sector.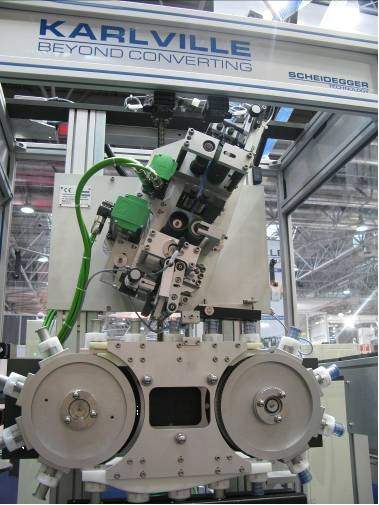 Our line of automatic shrink sleeve applicators is the most versatile on the market.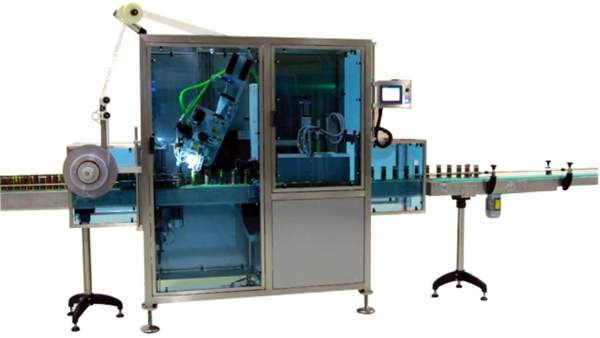 The COMBITEC is a compact, high-end, all-in-one applicator.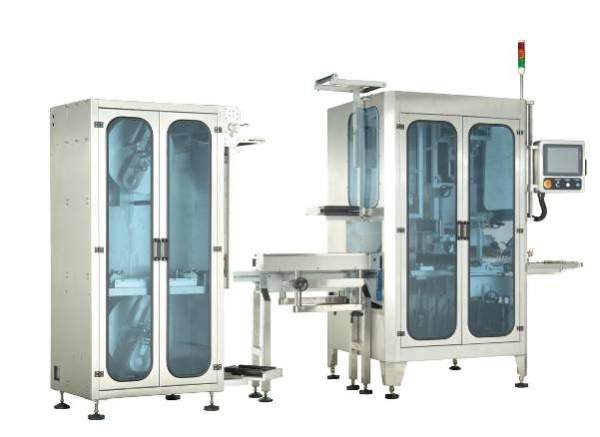 The SleevePro 600 is an accurate, fast and smooth full body shrink applicator.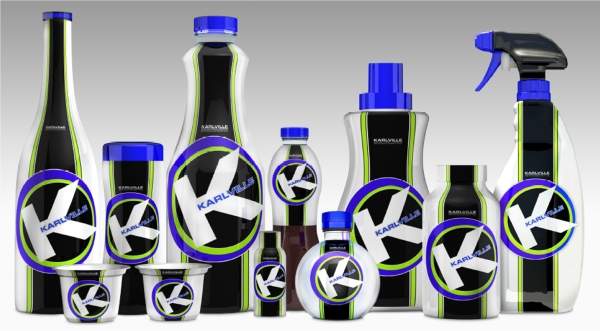 Karlville's SleevePro line features equipment with speeds of up to 600cpm.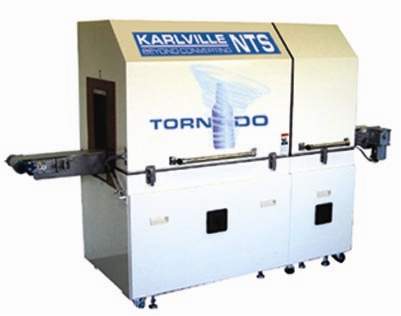 The Tornado shrink sleeve tunnel saves energy with its high-efficiency design.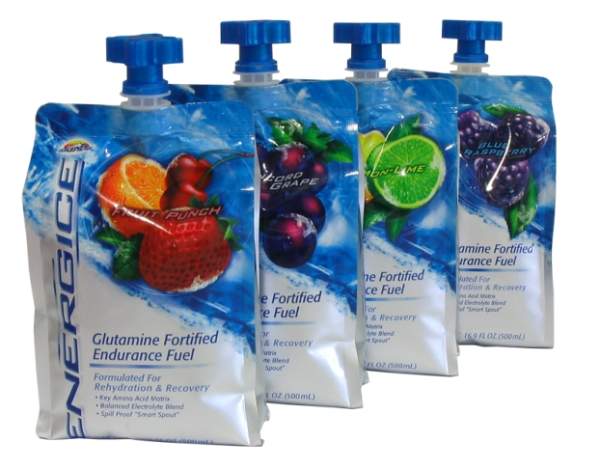 Our spouted pouch configuration gives converters the opportunity to develop new applications.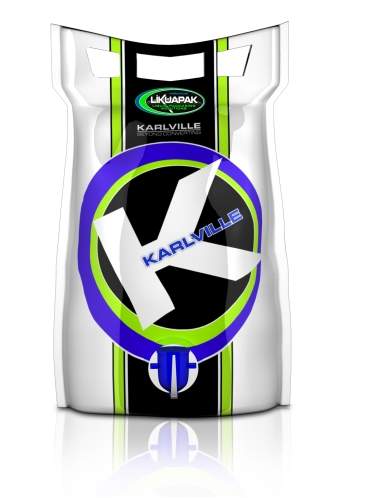 Karlville pouches have been developed as an eco-friendly alternative to glass and plastic.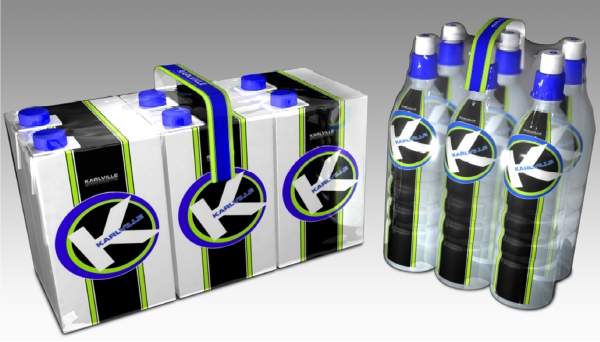 Our CEFMAHANDLE and CEFMAPACK ranges enable fast handle and bundle application.
Our new COMBITEC machine is an all-in-one tamper applicator, featuring a rejection system and an infrared shrink tunnel. Its compact design, servo motor and simple set-up makes it ideal for the pharma, food and beverage markets.
Full body shrink applicators
The SleevePro line comprises accurate, fast and smooth full body shrink applicators, with recent improvements including:
Higher speed of up to 600cpm
Increased registration accuracy
Upgraded tension systems for smooth operation
Continuous cutter motion technology that increases the life of moving components
Faster format changes with saved recipes on touchscreen
Smart fault-detection systems, such as bottle pitch differences, deformed bottles and splice detection
IP connectivity for easy integration, remote maintenance and troubleshooting
Hot air shrink sleeve tunnel
For steam-sensitive applications, the Tornado tunnel is the ideal integrated electric shrinking system. The Tornado generates high-quality solutions similar to steam tunnels but with superior shrink appearance, for almost any container shape and without the use of steam. It provides the best solution for:
Shrinking for heat or water-sensitive containers
Shrinking for difficult shaped containers
Eliminating after-shrink wrinkles
Eliminating the need for steam boiler infrastructure
Saving space and energy
Minimising mechanical maintenance
Pouch converting machines
The new multiformat pouch converting machine comprises the versatile KSG multiformat pouch machine and two available modules. Module I produces single and dual gusset shaped pouches with a front-face dispensing spout, while Module II makes side gusset pouches with a front-face pour spout. Each roll-away, quick-change module comes with a vibratory bowl feeder, rotary spout application system, servo motor, draw roller, electronics and tooling.
Module I features:
Multiple spout configurations for market changing applications
Ergonomic carry handle
Fast chill and frozen drink capabilities
1.5l-3l applications
One-way dispensing valve that extends product life
Module II features:
Simple flat seal for spout allows for optimum leak-resistant performance
Ergonomic carry and pour handles
Fabrication of pouch with a single web to minimise seal areas
1l-20l applications
Ideal for institutional packaging applications
Environmentally sustainable pouches
Compared with glass and plastic, our new package is designed with an 80% reduction in total carbon footprint, an 80% increase in transportation energy savings and a significant decrease in waste volume. The recycled pouches are fabricated from 100% PE materials, making Karlville's sustainable pouches the ideal eco-friendly option.
Adhesive packaging systems
The CEFMAHANDLE range comprises 20 different carry-handle application machines for bulky items such as packs of drinks, paper and pet food. With production speeds from five to 200 handles per minute, CEFMAHANDLE equipment can be easily adjusted to handle packages of all dimensions.
The CEFMAPACK range includes patented and efficient machines for bundling multi-packs, using printed or neutral adhesive tape. These economical and ecological systems can achieve savings of up to 50% on the costs of equipment, operation and consumables. With production speeds from 15 to 60 packs per minute, CEFMAPACK equipment works for all types of products.