SIAT
Stretch Wrapping Machines and Services

Address
Via G. Puecher, 22,
22078,
Turate (Como),
Other,
Italy
Phone
SIAT offers a very unique wide range of stretch film machines and dispensers, from the very basic unit up the fully automatic high-performance stretch wrapping machine. This means that no matter which kind of product, in terms of size, weight and speed required from the production activity, SIAT has the solution. 
Stretch wrappers for pallets
SIAT produces a range of stretch wrappers for pallets and palletised goods from the manual plastic or metal dispenser up to the rotating turntable – arm – ring wrapper, named Mancon. Capabilities range from one pallet or less wrapped per day up to more than 100 pallets per hour production capacity. Specialities in stainless steel and -20° environment application are available.
Stretch wrapping systems
SIAT offers a wide range of stretch wrapping systems to protect and secure loads for transportation, internal and external, making processes faster and more productive. From semi to fully automatic, small to oversized, slow to incredibly fast, SIAT stretch wrappers are available all over the world from our affiliates and our independent exclusive distributors. The product families are:
Rotating turn tables (F1-SW)
Rotating arms (RA)
Rotating robots (WR)
Ring wrappers (Mancon)
Accessories
Heavy-duty wrapping machines
SIAT wrapping machines are heavy-duty and synonymous with flexibility, reliability and economy, because they allow time savings and minimise the stretch film consumption to properly pack any kind of load.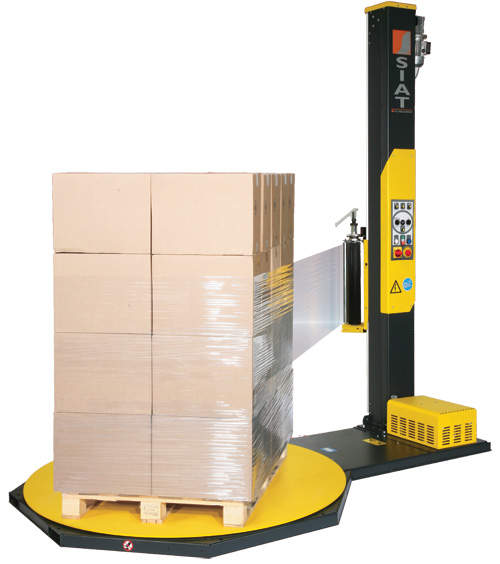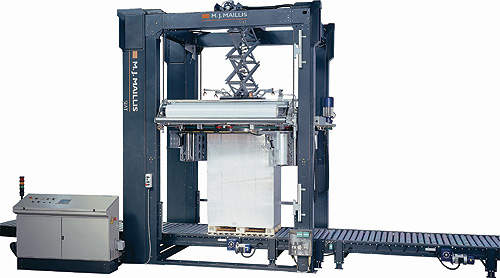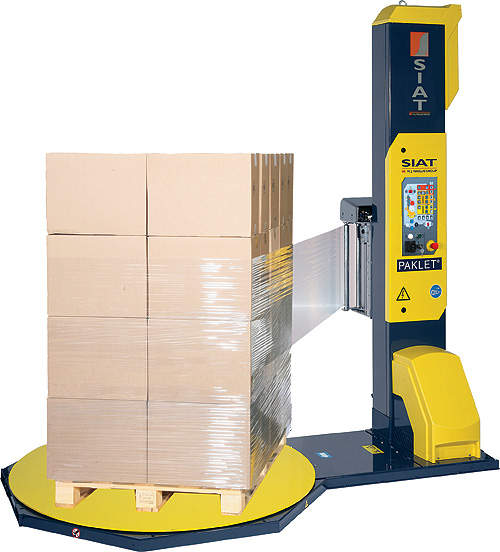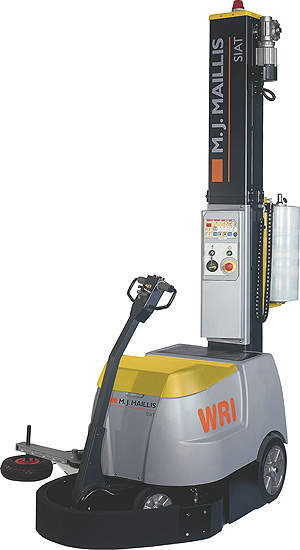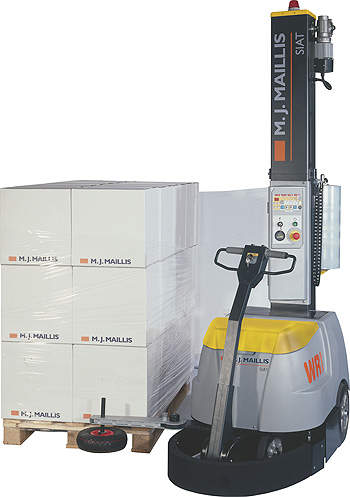 SIAT equipment utilises the most well-known international brands of electrical, electronic and pneumatic components, along with its own metal sheet manufacturing, to supply the best possible products. 
The SIAT team will identify the best solution from the machine and from the consumable point of view in order to satisfy any request, either with standard or customised applications utilising a wide selection of options and accessories. Experienced technicians together with the most prompt spare parts service, support any user all over the world, in order to keep equipment efficient for the longest period of time.
The main industries utilising our equipment are:
Food and beverage
Pharmaceutical and cosmetic
Logistics
Construction and general manufacturing
Time-saving stretch film machines and dispensers
SIAT focuses on reducing packaging time in order to minimise installation, set up, usage and necessary maintenance intervention.
All kinds of user friendly features and automation are utilised, or available, in all SIAT equipment.
Our mission is to keep our customers satisfied.
SIAT
Via G. Puecher, 22
22078
Turate (Como)
Other
Italy



Telephone Number




Fax Number




Email Address