The future of the packaging industry will be shaped by a range of disruptive themes, with environmental, social, and governance (ESG) being one of the themes that will have a significant impact on packaging companies. A detailed analysis of the theme, insights into the leading companies, and their thematic and valuation scorecards are included in GlobalData's thematic research report,ESG (Environmental, Social, and Governance) in Packaging – Thematic Research. Buy the report here.
Citizens, governments, regulators, and the media are demanding action from corporations to address ESG challenges. Social inequality, corruption, tax avoidance, and a lack of action on climate change are issues companies must address head-on in full public view. Packaging companies that fall behind the competition in ESG will see an exodus of customers moving to a more sustainable packaging provider and a drop in profits far sooner than they ever imagined.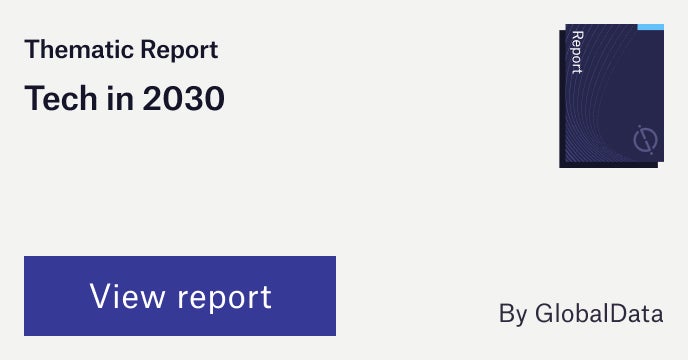 A new market mechanism is emerging that promises to drive progress. We call this the "ESG action feedback loop." Briefly stated, companies act on ESG, win stakeholder support (e.g., from customers, partners, employees, and investors) that drives reputational and competitive advantage, which incentivises further action and draws more participation.
However, not all companies are equal when it comes to their capabilities and investments in the key themes that matter most to their industry. Understanding how companies are positioned and ranked in the most important themes can be a key leading indicator of their future earnings potential and relative competitive position.
According to GlobalData's thematic research report, ESG in Packaging, leading adopters include: Amcor, Ball Corp, UPM-Kymmene, SIG Combibloc, Stora Enso, Tetra Pak and Ardagh.
Insights from top ranked companies
Amcor has committed that all its packaging will be recyclable or reusable by 2025 and is spending more than $100m annually on R&D to create new packaging solutions. Amcor helped Method, an eco-friendly household products company, develop a liquid laundry detergent bottle made using 100% post-consumer recycled (PCR) polyethylene terephthalate (PET) resin. Amcor's lifecycle assessment tool demonstrated that using 100% PCR resin reduced the bottle's lifecycle energy consumption by 78% and reduced the carbon footprint by 35% compared to a virgin PET alternative.
Crown Holdings
Crown has set a Science-Based Target initiative (SBTi) target to reduce absolute Scope 1 and 2 GHG emissions by 50% by 2030 from a 2019 base year. The company has also committed to reducing its Scope 3 GHG emissions by 16% over the same period. Crown aims to source 100% of its energy sources from renewable energy by 2050. The company is making good progress on this target, with renewable energy accounting for 33% of total energy use in 2020. In November 2020, Crown became the first metal packaging manufacturer to operate 100% of its beverage can plants in the US and Canada on renewable energy, relying on wind and solar power. Crown has also set up a network of sustainability champions that encourages employees to help the company achieve its ESG goals regardless of their job title. Crown has been rated as BBB by MSCI, making it average amongst its peers in ESG.
To further understand the key themes and technologies disrupting the packaging industry, access GlobalData's latest thematic research report on ESG in Packaging.
Stora Enso
Owens-Illinois
Packaging Corp of America
Premium Insights
From
The gold standard of business intelligence.
Blending expert knowledge with cutting-edge technology, GlobalData's unrivalled proprietary data will enable you to decode what's happening in your market. You can make better informed decisions and gain a future-proof advantage over your competitors.