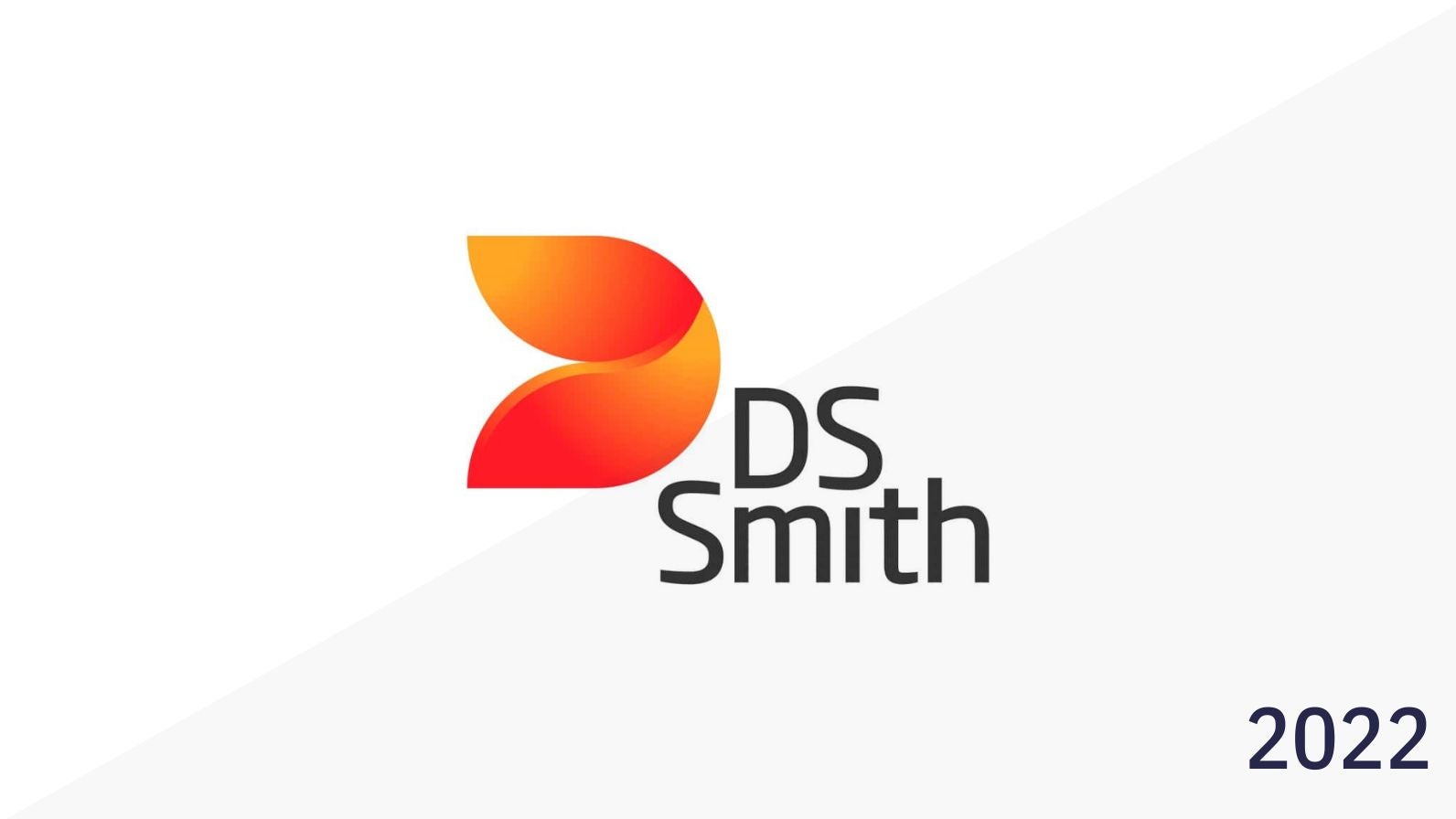 DS Smith is a UK provider of paper and packaging solutions recognized for Environmental, Innovation, Investments, Product Launches and Research and Development in the 2022 Packaging Gateway Excellence Awards.
The company has put a clear focus on sustainability including the launch of a range of new products and investment in the development of new materials. One example saw the company exploring opportunities to create paper and cardboard packaging with materials available in gardens, parks and beaches. The company is testing fibre-based cardboard and paper made from daisies, straw, cocoa shells, miscanthus and seaweed. Both straw and miscanthus consume less energy and water than bio-based alternatives such as plastic when being made into packaging.
DS Smith also launched Circular Design Metrics, a tool to help measure the environmental impact of its solutions. The metrics tool will be implemented at each of the company's packaging sites and will allow its customers to reach their sustainability targets and support moves towards a circular economy.
Another example of innovative investment saw the company unveil its first hybrid Customer Innovation Hub in Lisbon, Portugal. The new centre is equipped with audio-visual technology including pan-zoom-tilt (PTZ) cameras for producing comprehensive e-commerce unboxing experiences and presentations, as well as an LED wall to support online sessions and augmented reality capabilities.
In terms of new products highlights included work with security solution provider DOM-TITAN on cardboard packaging to replace styrofoam fillings; developing a sustainable fibre-based packaging solution for Galician fishing firm Mariscos A Ínsua; introducing a tray packaging solution made entirely of corrugated cardboard; and developing a corrugated cardboard box for e-commerce shipments of medical devices.
Company Profile
DS Smith is a provider of paper and packaging solutions. Its product portfolio includes retail and shelf-ready packaging, transit cases, consumer boxes, corrugated packs, point of sale displays and heavy-duty industrial products. It also offers consultancy services on creative design and supply chain audit.
The company manufactures recycled papers including corrugated case materials (CCM) and specialty papers for the packaging industry.
It carries out cardboard and paper recycling activities such as paper recycling, cardboard recycling, confidential shredding, mixed dry recycling and plastics recycling activities.
The company has operations in Europe, Asia, and North America. DS Smith is headquartered in London, Greater London, the UK.