The seemingly limitless opportunities provided by glass deliver the power to build product recognition and boost sales. Twenty first century impostors may well have eroded some market sectors, but the spirits market continues to break records for new product development – according to O-I, UK spirits production, whether in whisky, white spirits or ready to drinks, shows a voracious appetite for new pack developments in glass.
"There are trends which affect us at the commercial, environmental and technological level," says Richard Cutler, O-I's new product development manager in the UK. "And every new pack project is needed faster, at better quality and lower cost than ever before. Our customers are in a fiercely competitive market at home and abroad and we want to do everything in our power to help them succeed."
Flexibility of approach is vital to O-I, where new product development accounts for an average of 15% of UK sales, indicating that the entire drinks portfolio turns over once every six to seven years. The majority of mainstream spirits brands seem to repackage every three to five years and O-I has recently been involved with significant re-launches for major brands such as The Glenlivet and The Famous Grouse.
"This is a massive investment both for the brand owners and for the packaging manufacturers," says Cutler. "O-I undertook over 170 separate samplings and small scale trials last year, by far the greatest number for spirits brands. Such developments are investment-hungry."
Over the past year O-I has completed the £10m redevelopment of warehousing at its Harlow beer container site and in Scotland it has moved its glass decoration facility in-house at Alloa, giving closer links between container production and the value added application processes.
New, flexible production technology has also been brought in and successfully bedded down to increase the speed of response for spirits customers. The technology is the first of its kind in the UK and enables O-I to manufacture several samples or short run items simultaneously. This provides distillers with the opportunity to trial NPD items without incurring significant mould costs. Mini-production runs also bring tighter control of inventory since more makes of lower volumes can be scheduled, stock can be held at a lower level, minimising customer risk if product demand falls short of expectation.
How well do you really know your competitors?
Access the most comprehensive Company Profiles on the market, powered by GlobalData. Save hours of research. Gain competitive edge.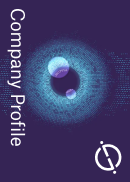 Company Profile – free sample
Thank you!
Your download email will arrive shortly
Not ready to buy yet? Download a free sample
We are confident about the unique quality of our Company Profiles. However, we want you to make the most beneficial decision for your business, so we offer a free sample that you can download by submitting the below form
By GlobalData
Software development also has a role to play in improving process and communications. "Many of our key customers have a large and complex portfolio of new product development items. Our specially written project analyser program helps them decide whether an idea they have is practical in glass and whether it can be made inside a time scale and cost envelope that is suitable for their needs," says Cutler.
"In this way we can jointly identify problematical development work even before it gets off the drawing board." O-I also uses IPSO, a multi-user and real-time management system to manage and control multiple projects, programmes and processes. This delivers up-to-date information to O-I team members and customers alike, wherever they are in the world.
There is also the challenge of complexity. As brand owners seek further product differentiation, the demands for intricate shapes and embossing techniques continue to grow. Oi says that in many cases traditional manufacturing techniques will not be able to cope, but that it is at the forefront of working with mould manufacturers, designers and its own engineers "to push the boundaries of what is technically possible in glass."
Innovative packaging can help create a market leader but also quash old traditions and transform a brand. A stylish and contemporary new look with an eye catching and dynamic new bottle can change the perception of a product for a consumer and also change their drinking habits.
Investing in a fluid and modern design can not only make a product stand out on the shelf but make a drink seem more interesting and even become a must-have accessory on a night out. It is all about allowing a product – either new or established – to stay relevant to changing lifestyles through brand development. Sweeping changes in bottle design and characteristics, production techniques and decorative techniques have enabled Rexam Glass to respond to an increase in the demand for glass as well as meet customer requirements for cost effective, solutions-driven packaging.
As the marketplace becomes more competitive, there is a greater need for product differentiation. Rexam uses a variety of decorative techniques. Satin etch is a distinctive bottle decorating technique, which produces a smooth, high quality frosted surface and is an ideal solution for those brands that want to achieve a premium look and feel.
The company recently used this technique to good effect on the Blue Nun Slinky packaging. The premium satin etch finish brings an added dimension to the bottles, while allowing the pale blonde colours of the beverage to radiate through. To complement this, clear pressure sensitive labelling depicts striking gold and blue branding and content information. The resulting package is ideal for positioning Slinky as a premium wine-based alternative within the highly competitive ready to drink sector.
The versatility of glass also enables it to be formed into a huge variety of different shapes. A strong and distinctive shape can become an unmistakable part of a brand profile and the power of shape in establishing brand recognition should never be underestimated.
Rexam Glass worked with the marketing team at F Göbber KG in Germany to design the new jar for their premium range of jams. In order to ensure the product stands out in a crowded market, the design team at Rexam squared off the edges of the traditional jam jar, allowing the container to be easily handled by the consumer. The shape of the jar has also been designed to give consumers easier access to the product, even when it is almost empty.
Clear pressure sensitive labelling – as used on "Slinky" – allows the contents of the container to be viewed and gives a "no label" look to the container – ideal for premium brands. Rexam can produce and apply labels with high build varnishes to give 3D effects and a tactile feel and used this technique on a limited edition pack for Interbrew's Dommelsch Jonge Bok, which was selected for an Industry Forum product design award. The label was applied around the body and bottleneck. The strong designs and bold text along with the subtle red hues used on the label enhance the autumnal tones of the beverage, while adding an extra dimension to the glass decoration.
Rockware Glass is probably the most extensive user of consumer research in the packaging industry. Recent commissions – such as female drinkers, the over 50s, convenience food and the role of sustainability – arm the company's design and marketing teams with the ammunition to present innovative and highly relevant ideas to their customers.
Brand owners are waking up to the fact that the average age is rising. No longer should their antennae be fixed onto the 18-36 year old market as the 40-65 or 50 plus, are rapidly becoming the sectors upon which success will depend and NPD should be based.
In 1961 the UK was home to 16m people aged 50 and over*. By 2002 the numbers had risen to nearly 20m. The figure is projected to rise to an estimated 27m by 2031. The gender gap is changing too. In 1961 there were 28% more women than men aged over 50. By 2002 this had decreased to 18% and by 2031 the figure will have dropped to 14%.
Alongside this changing demographic trend there is now incredibly more choice on the supermarket shelves. In 1961 the shopper, who tended to be female, would have had little difficulty in choosing from the 2000 items that were then available. Today, the number has escalated to a staggering 40,000.
The implications for packaging are significant. "At Rockware we try to look beyond our direct customers to the end consumer," says marketing manager Sharon Crayton. "We try to predict how their changing needs and aspirations can be reflected in packaging. For this reason our latest research has been among the older age group. We were keen to understand what they love and hate about current types of packaging. We also wanted to find out what would make their lives easier or more convenient.
"However, our research objective went beyond a need to understand how 50 plus consumers relate to products and their packaging. We also wanted to learn about the lifestyles and aspirations of this age group, especially their preferences and behaviours for entertaining and socialising. We wanted to examine opportunities for improvements to packaging and to explore their attitude to recycling and the environment", says Crayton.
"From our research we have developed an in-depth profile of the over 50 person from which we can draw a number of interesting conclusions. This age group has changed from a rather peripheral consumer to an active and important pacesetter of immense interest to any marketer.
"Many of the observations sound familiar. Our group, aged between 50-65 and all empty nesters with no children living in the parental home, share many of the hallmarks of younger age groups, but have a hatred of waste (many lived through the period of rationing) and have a keen interest in the environment".
In summary, today's 50plus consumers typically:
Socialise more often
Are willing to experiment
Buy more indulgent products
Buy more premium and exotic items
Are more ecologically aware
Hate waste
When questioned on their attitudes towards packaging, they favoured materials, designs and containers that are:
Easy to open
Easy to use
Easy to stack
Resealable
Allow visibility
Recyclable
"They made positive comments on clear and large information and nicely shaped bottles for oils and jams. Optic devices on some bottles, the ability to 'see-through' and colourful packaging were also mentioned favourably", says Crayton. "Their main dislikes were for packaging that is difficult to open and wasteful. Among the examples cited were over-packaged products, plastic wine corks and lids on vacuum-packed jars.
"We then asked them to consider their views on different packaging materials. There is a place for metal, plastic, glass and cartons for various occasions, but we were pleased to note that glass was able to meet their lifestyle and aspirations more than any other material. Glass and paper were felt by all in our survey to be 'worthy' of recycling, and those recycling these materials had a 'feel good' factor relating to their own recycling behaviour," Crayton concluded.