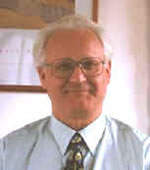 Radio Frequency Identification (RFID) uses radio frequencies to read small devices called tags. In contrast to bar codes, this technology poses few problems of orientation, obscuration or reading. Its scope for use far exceeds mere replacement of bar codes, with everything from hospital laundry and library books to pets now being tagged.
So far, most RFID tags have taken the form of smart cards or the key fob 'clickers' you use to open your car. This is changing rapidly, however, as low-cost smart labels come on the market. In the last year alone, Matrics has taken orders for about 250 million of these labels for aviation authorities and retailers.
Innovations
Smart packaging has many different uses. Some forms of smart packaging change colour to reveal the presence of certain bacteria, viruses or poisons. Others can recognise GM markers for genetically modified substances. There are types that can let in certain gases and let out others in order to preserve medicines and foods.
The US Army has flexible plastic packs in use that contain dried food that can be dropped in a dirty puddle and, by forward osmosis, take in bacteria-free water to hydrate the food, thus providing a safe meal. Alternatively, this can be used to create potable water, something that should be useful in the third world, particularly in the preparation of medicine during emergencies.
Other smart packages are electronic and are expected to appear in many disposable packages in the future as timers, displays, self-adjusting use-by dates and so on. The US Army has determined that it was throwing away 90 per cent of its pharmaceuticals early because it was responding to the conventional expiry date.
The drugs were unopened and had been stored in cool and, where necessary, dark conditions, and were therefore safe for an extended period. Monitoring or mimicking degradation – as smart packaging can do – revealed that they could be kept longer.
In one test, results implied a saving of $900m. The US Army now has a project called the Shelf Life Extension Program (SLEP) to research this particular usage.
The adoption of RFID has been rapid. It started with the radio identification of friendly aircraft in wartime and progressed to tagging of laundry in hospitals and hotels, of library books, animals and many other objects, but it has only recently become cost-effective for mass use in supply chains.
Pharmaceutical applications
In the pharmaceuticals arena, the adoption of RFID is being driven partly by the demands of major retailers and distributors; it can reduce costs, replace manual daily stock-taking, prevent counterfeiting and even increase sales by limiting stock-outs and making items easier to locate. Smart labels are the most prominent format, appearing on blood bags, drug packaging, transit cases and pallets. RFID wristbands are also available.
Item-level tagging refers to tags placed on individual drug packs. (It is impractical and illegal to tag the drugs themselves.) An FDA report entitled 'Combatting Counterfeit Drugs', published in February 2004, recommended that all drugs be tagged in this way because such tags can provide a complete audit trail. The same principle has long been applied to the authentication of antiques and fine paintings, and is known as pedigree in the USA and provenance in Europe.
It is possible that the FDA will mandate item-level tagging of all drugs at some stage in the near future. In fact, its report expects the technology to be in place to make this feasible by 2007.
RFID and hospital errors
Medical errors in hospitals are cause for great concern. Globally, the rate is 10 per cent. Yet according to The Times newspaper in the UK, that percentage could be halved through preventive measures, such as RFID tagging. At present:
One in ten UK patients is on the receiving end of medical errors/accidents. These contribute to 72,000 deaths every year and are directly responsible for 40,000 deaths a year. According to the Dr Foster Healthcare Research Group, under a third of the 900,000 medical mistakes made annually are reported properly.
Preventable medical errors in the USA generate $17bn a year in costs.
Unclear packaging and labelling is a contributing factor in 25 per cent of reported medication errors in the UK.
To date, the main use of RFID in hospitals has been to prevent medical errors. Another popular use of the technology is electronic identity tags for mothers and their newborn babies – after all, just one breastfeed by the wrong mother can pass on HIV. Staff can also wear RFID badges or pendants for secure identification and, increasingly, summoning assistance. This last feature is particularly valuable for eliciting a rapid response to a medical emergency or assault by a patient or member of the public.
RFID is already used to prevent certain types of error at item level. For example, 40 million syringes for Diprivan (the AstraZeneca painkiller) have been tagged over the past seven years. The result is that all sterilisation and dosage errors have been eliminated. A bonus benefit of this system is that it automatically creates an electronic record for each procedure.
A large number of people have difficulty reading instructions on drug packaging. There are many reasons for this. On the one hand, they may be illiterate, dyslexic, blind or partially sighted. On the other hand, there may be too much information, in very small print, crammed onto the packet or bottle. It may just be that the pharmacist who printed the label did not replace his or her toner, which meant that the print was too faint to read.
To address these issues, some US pharmacists have started putting an RFID label under the usual printed label on medication. When patients want to read it, they simply hold the label to a special gadget, which emits the information printed on it, as spoken word. Clearly, RFID should be regarded as an enabling technology that has numerous uses rather than just a novelty product.
The costs of non-compliance
Many patients take their drugs wrongly or finish the course early. In fact, the average is 50 per cent. This has several negative effects:
Patients are less likely to feel the benefits of a drug. This effect is often non-linear. Someone taking HIV/AIDS drugs who errs 5 per cent of the time stands to reduce his or her chance of suppressing the virus by 50 per cent.
Drug trials work with severely corrupted data, which means they last longer. Projects that are ultimately unsuccessful waste time and money that could have been saved if they had been 'killed' earlier. Successful drugs reach market later than would otherwise be the case.
Pharmaceutical companies sell fewer drugs when patients finish courses early. Consequently, these companies have fewer funds to develop new drugs.
Resistant strains of virus and bacteria develop.
The US National Pharmaceutical Council reports that medication non-compliance costs the USA approximately $100bn and 125,000 deaths every year. It is responsible for 10 per cent of US hospital admissions, costing $31bn a year and involving 380,000 patients. It is also responsible for 23 per cent of US nursing home admissions, costing $15bn a year and involving 3.5 million patients.
A partial solution to this problem is packaging that has various electronic features incorporated into it – plastic bottles and blisterpacks are ideal. These will:
Provide the patient with a prompt, such as an audible alarm or flashing light.
Provide the patient with a spoken warning, such as, 'You should have taken two tablets, but you only took one. Come back and take the other.'
Monitor compliance by recording electronically, for example, how many tablets the patient has taken from the drug container and when. The physician can access this information by holding the container close to a computer equipped to read it. He or she can then prescribe a more suitable therapy, encourage the patient to try and do better, or hand over administration responsibility to a carer.
Electronic drug packs that offer these capabilities, though not in combination, already exist. One company is even trialling a pot of pills that says 'not now!' when the patient touches it at the wrong time of day.
Though this may seem the stuff of humour, it only takes a cursory look at the problems of those suffering from Alzheimer's and Parkinson's, for example, to see that it is a far from frivolous contribution to a more caring, safer society.
Suppliers and licensors of similar sorts of technology include Information Mediary(Canada), MeadWestvaco/Cypak (USA/Sweden), Bang & Olufsen Medicom Denmark and Aardex (USA). Although the price of their packaging options usually limits use to affluent customers or drug trials, new technologies such as printed electronics and transparent, plastic film 'loudspeakers' will bring the cost down in the near future.
Market-led developments
Recently, the chief executive of AstraZeneca, Sir Tom McKillop, told analysts and investors that the pharmaceutical industry is facing a classic margin squeeze and that it must find new ways to boost productivity, new approaches and new models. It is not surprising that many pharmaceutical companies are taking many of these packaging technologies seriously.
Other forms of smart packaging are beginning to help in other ways, given the increasingly elderly and poorly sighted population. It reduces stress and risk if patients have their drugs delivered automatically. One way of doing this is the smart iontophoretic skin patch, which uses small batteries to increase the porosity of the skin and thus the transdermal delivery of liquid and gel forms of drug. Power Paper of Israel has one that looks like a plaster, although it is only licensed for cosmetic delivery at present.
Alza, Empi and Vyteris are FDA approved to deliver drugs this way with the patches fed by an electronic device through a catheter. Newer versions will be delivered with the drug inside, avoiding the waste and potential error caused by filling a device from a transit package. Indeed, the Alza device is already the size of a small calculator and it adheres to the skin with nothing else connected to it.
Extra electronics will permit the drug to be applied at different doses and times without patient intervention. Later still we will have electronic delivery of the drug according to monitored need, also independently of the patient. Diagnostic patches, which can send radio signals to the delivery patch, are being developed. The elimination of needles and pain by use of iontophoretic transdermal drug delivery is a lucky by-product.
Once again, we will see the new printed electronics bringing the price down and making the smart package environmentally friendly – silicon chips are made with poisonous materials, as are flame-retardant printed circuit boards and some other conventional electronic components. All in all, we will see a complete transformation of both the human interface and the delivery mechanism of pharmaceuticals.
Printed moving colour displays have just become available that are both environmentally safe and cheap enough to be disposable. One day we shall scroll up the instructions on the drug package just as we do on our computers and choose the language and size of font that suits us. Those messages may glow in the dark. Suitable electronic displays that are environmentally acceptable, flexible and low enough in cost to be disposable are starting to become available from Commotion Printed Display Solutions of the USA and others.