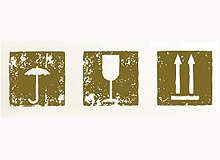 A definitive report, 'Business Confidence in the Global Packaging Industry in 2011-12: Industry Dynamics, Market Trends and Opportunities, and Demand and Expenditure Forecast', by market analysts iCD Research reveals there is a high level of optimism in the packaging industry among players of all sizes and in every sector.
Nearly 500 senior packaging buyers and suppliers responded to the call at the end of 2010 to complete an online survey to help gauge the overall mood of the industry.
The representative cross-section of the industry was drawn from the readerships of Packaging Today, Converting Today, Packaging & Converting Intelligence and packaging-gateway.com, and delegates of dedicated global industry conference and forum events.
A good year for the packaging industry
The main conclusion of the report is that the packaging industry is looking forward to a good year. Of all respondents, 81% are 'confident' or 'very confident' of revenue growth for their company over the next 12 months.
There are signs of a business turnaround, less global economic uncertainty, emerging new profitable markets, more innovation and increasing production and process efficiency.
Such optimism could also be due to a rise in consumer spending and the growth of related industries such as consumer-packaged goods, pharmaceuticals and automobiles, say the report's authors.
Improved recycling techniques and the development of compostable packaging materials have helped increase the profitability expectations of some respondents.
"The main conclusion of the report is that the packaging industry is looking forward to a good year."
On average, companies expect to enjoy profitability of 7.6%.
Around half of respondents estimate an increase of between 1% and 10%, while a fifth expect to boost profits by at least 10%.
This is accounted for by the fact that Asian countries have invested significantly in the packaging sector, and many companies across Europe, North America and South America have been cutting costs and focusing on higher-margin products.
Strong growth in packaging technology is also responsible for driving up expectations for bottom-line performance.
Widespread confidence in business credit availability indicates the gradual end of recessionary effects and an expansion of global credit markets, and is due to governments taking action to encourage lenders to help borrowers. Of those surveyed, 23% state they will be able to operate without business credit under present circumstances.
Most respondents think that customer demand for their products and services will go up 'slightly'. But the survey also found that 21%-24% are expecting a 'considerable' boost in global demand as well as in home markets.
Pricing pressure
Developing new products remains a top priority, while pricing pressure is the major business concern for 2011. The main aims are to improve packaging appearance, cut costs and increase operational efficiency. In addition to pricing pressure, cost containment and rising competition are also major concerns. The difficulty of retaining or recruiting skilled staff was expressed by 24% of respondents.
Consolidation will continue apace, and 77% of respondents predict some increase in merger and acquisition activity over the next two years. It is seen as a means to exploit synergies to cut overall expenses and costs; grow manufacturing capacity or suppliers; and access new technology, markets and product lines. Respondents in Asia-Pacific and the Rest of the World regions also place importance on access to management or technical talent and enhanced reputation in the marketplace.
Particularly interesting geographic markets will be the US, Germany and China. The report notes that the US Government is in the process of setting up stringent regulatory policies for the food and beverage sector and, as a result, manufacturers of food packaging materials and machinery are being forced to invest further in systems that comply with the new regulatory standards. Meanwhile, Germany has emerged as one of the largest packaging markets in the world driven by the strong growth of its perfume and cosmetics sector; it is also a major supplier of packaging machinery. Finally, China is enjoying strong export growth of paper packaging, heavy-duty packaging, pallets and tobacco packaging.
Among emerging economies Eastern Europe, China, India, the Russian Federation and Brazil are promising high-growth markets, while the developed economies of Singapore, Taiwan and Hong Kong will be among those seeing strong growth.
As for the most promising packaging sectors, end-of-line packaging, labellers, shrink-wrappers and robotics will attract the highest demand in 2011, according to 13% of respondents. They say their use will grow as a result of strong demand in high-growth markets.
Notably, most respondents plan new launches, especially in the food and beverage category, specifically to meet demand in pre-packed food, fresh produce and prepared foods.
Major investment areas are product design and branding, sustainable packaging, printing, plastics, and supply chain management and logistics solutions. The trend is towards lightweight and flexible packaging and better shelf impact from the use of different product shapes, dimensions and materials.
Corrugated choice
Preferences for packaging materials are illuminating. Many companies have switched to using corrugated board as the most suitable packaging material to meet stringent environmental regulations and reduce procurement and processing costs. Demand is growing for micro corrugated board such as F and C-flute. Stretch wrap is chosen because it is considered non-corrosive, non-toxic, safe and durable. Folding cartons are preferred due to their flexibility, ease of handling and durability.
"There are signs of a business turnaround, less economic uncertainly and emerging new profitable markets."
Areas of expenditure in 2011 most frequently cited by respondents are new product development, machinery and equipment, and IT infrastructure. Spending will also be focused on new facilities, merger and acquisition, and marketing. iCD Research's industry survey also reveals that, overall, packaging suppliers' marketing spend will rise by 7% over the year.
Approximately half of all respondents are expecting to impose price increases for their products and services, and the authors conclude that, based on growth in the world economy and developing economies, prices will rise in all sectors, including packaging, as consumers become increasingly discerning.
With a challenging year ahead, this definitive analysis of business confidence explores how opportunities and demand are set to change. It grants access to the opinions and strategies of business decision-makers, and examines their actions based on business priorities.
The 200-page report marks out the top growth regions to help companies focus their marketing activities effectively. Category-level forecasts indicate changes in capital expenditure, marketing budgets, and spending on products and services, offering a valuable point of comparison.
The information in this article was taken from the report 'Business Confidence in the Global Packaging Industry in 2011-12: Industry Dynamics, Market Trends and Opportunities, and Demand and Expenditure Forecast'. To purchase this report and for more information on sample provision, survey support or custom research solutions, contact icdreports@progressivedigitalmedia.com.