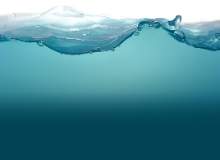 Sustainability doesn't have to be a complicated idea. What matters for the 560 million Coca-Cola drinkers in Europe is that they can drink the same product tomorrow that they enjoy today.
Europe's largest Coca-Cola bottler's challenge is to take a long view of that demand. Coca-Cola Hellenic's (CCH) transformation into a front-runner in the water footprinting movement didn't happen overnight, but its subsequent impact is impressive.
Its 2009 corporate social responsibility (CSR) report announced that its water ratio was 25% lower than in 2002, its energy use was down 31% in the same period, its lightweighting actions had avoided more than 4,500t of packaging and it had co-developed the largest range of HFC-free coolers on the market.
Water gains
The company was created in August 2000 after the merger of Athens-based Hellenic Bottling Company and London-based Coca-Cola Beverages. In 2002-3, its CSR strategy and priorities were established and progress began on the sustainability of its water and energy resources, recycling and consumer health targets, employee development and supplier engagement.
CCH prides itself on being one of the early adopters of water footprinting and has since tested methodologies for measuring this index. A founding member of the Water Footprinting Network, the company also works with European sugar producers to better understand their water consumption.
"CCH prides itself on being one of the early adopters of water footprinting and has since tested methodologies for measuring this index."
Dr Jens Rupp, CCH group sustainability manager, explains that footprinting seemed like a mammoth task at first, as the company operates in 28 countries, but through a trickle-down effect it became manageable.
"Every one of our 77 plants and 20 companies did the work locally to identify the needs, impacts and risks of water usage," says Rupp. "We considered the internal and external facts of our water footprint – how much the bottling and plants used, the level of our water waste, and the stress or abundance of water in each country."
Returnable packaging was found to be a false carbon economy, but in European countries with good systems for recovery recyclable packaging made a big difference on CCH's environmental impact.
Rupp says they then turned to community-level water issues. Was the plant beside a plentiful source like the Danube or was it on a sun-baked island off the Greek mainland? They wanted to find out what the stakeholders and the locals were thinking.
"With climate change, dry regions will become even drier," Rupp continues. "We know that we have to work to the best of our ability today to establish relationships with communities that we might come to rely upon in the future, so that we know and trust each other, rather than conflict with one another."
Reduced materials
CCH's major development towards more sustainable packaging was lightweighting. Cans on the market at the moment are nearly 40% lighter than those last century, and the same goes for PET bottles. CCH uses almost 7,000t of recycled PET each year, and lightweighting reduced the annual packaging burden by more than 4,500t. Between 2005 and 2009, 500ml PET bottles went down by 4g and 330ml glass by 53g.
Lightweighting reduces not only the demand for materials, but also the load weight on products in transport. However, new bottles needed new moulds, each costing more than €2,000, a huge investment for the company. However, over the years it's hoped that the tens of millions of bottles, just a gram lighter than their predecessors, will generate their own savings.
In one of its secondary packaging reduction initiatives, CCH in Ireland partnered with Tesco in 2009 to develop new shrink-wrap-efficient merchandising units. As well as being returnable the units could be rolled straight into the store.
Unlike many of its competitors, CCH's corporate responsibility changes were not broadly communicated to customers. "The main reasons that we made the changes were to improve processes, and to reduce impact and risk," says Rupp. "Our reputation stayed more or less the same until we communicated it to the public in 2009.
"Sure, we published the corporate social responsibility (CSR) reports, and in specific areas where we worked with our suppliers, lightweighting for instance, our reputation improved in the export and services market. But in terms of the general population? No, they had no idea."
Now, Rupp says, the sustainability team is more confident about its successes and plans to communicate more of them to a wider audience, but he adds that it was never the motivation behind its first steps towards improved sustainability.
Carbon reduction
CCH is also addressing its carbon emissions. There is a focus on its new quad generation power plants – combined heat-and-power (CHP) plants that produce electricity, heat and cooling and which are planned for 14 countries – as well as further energy savings planned through eco-driver training for its distributors and new energy-efficient HFC-free coolers. It has already reported a 31% improvement in plant energy efficiency since 2002 and the new quad stations promise to cut direct emissions further.
"CCH's major development towards more sustainable packaging was lightweighting."
When the recession hit CCH, business was down by more than a fifth and every department reduced its spending to support the wider business. The only upside, Rupp says, was that the financial pressure refined the company's sustainability objectives: "We had time to reassess our most important and efficient activities, what we call the must-haves rather than the nice-to-haves."
Sustainability and corporate responsibility has been a boost to CCH's front-line employees and Rupp says he wants to see "a revolution" in his organisation this year to develop the projects it has already begun. Last year it built three CHP units, and plans the same number next year, with construction running to a total of 20.
The company has struggled to build its renewable energy resources because of its relatively small consumption.
Bottle design will be pushed towards greater lightweighting and recycled content. Last year some countries shifted from 100% virgin material PT bottles to 50%, the best outcome for making lightweight bottles.
The sustainability team will also put pressure on collection. In countries such as Switzerland and Austria, almost four fifths of CCH's packaging was recovered rather than littered or sent to landfill. Plants have agreed to a 2015 goal of increasing recycling rates by more than 90% and 39 of 77 bottling plants had achieved this in 2009.
No company can afford to get left behind as demand for resources such as water and energy escalates but, in a market full of reactionary ideas, a strategy like CCH's shows that company thinking can be as refreshing as the product it makes.