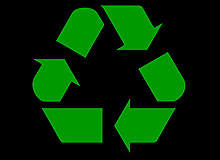 Maureen Byrne: In terms of packaging, what does sustainability actually mean to Unilever?
Louis Lindenberg: Unilever's decision to double the size of our business whilst reducing our overall environmental impact across the entire value chain was announced internally in November 2009.
As part of this vision we developed our packaging sustainability strategy, which encapsulates all our initiatives to reduce our environmental impact.
Sustainable packaging involves considering the whole product, not just the packaging. This approach is underpinned by our five principles: remove, reduce, reuse, renew and recycle.
Overall, our approach to sustainable packaging is based on three elements. First, we give consideration to the whole product, not just packaging in isolation.
Secondly, our newly defined waste metric takes into account an estimate of the recycling, reuse and recovery rates of the materials as used in any of our focus countries. Thirdly, we focus on the use of leading-edge design techniques and our choice of materials to minimise impacts.
MB: What initiatives have you taken to reduce packaging in your products?
"Unilever's approach is underpinned by five principles: remove, reduce, reuse, renew and recycle."
LL: During 2009, around 1,600 products across 14 countries representing 70% of company sales were assessed to allow Unilever to understand their water, waste and greenhouse gas impacts. This gave us a baseline to measure our environmental impact on and to track our progress against.
How well do you
really

know your competitors?

Access the most comprehensive Company Profiles on the market, powered by GlobalData. Save hours of research. Gain competitive edge.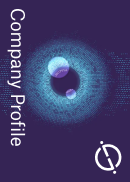 Company Profile – free sample
Thank you!
Your download email will arrive shortly
Not ready to buy yet? Download a free sample
We are confident about the unique quality of our Company Profiles. However, we want you to make the most beneficial decision for your business, so we offer a free sample that you can download by submitting the below form
By GlobalData
We began incorporating sustainability in our packaging during the design process. When we design packaging, we select the appropriate packaging materials to meet the functional requirements of the product. We then optimise for sustainability.
Due to this design optimisation, we can ensure the minimum use of materials to achieve required functional characteristics.
For example, this technique was used for Knorr Vie, enabling a 10g co-extruded PP bottle to be converted to a hot fillable 8g PET bottle.
MB: What initiatives have you taken to reduce waste going to landfill?
LL: We have simplified the number and combinations of materials we use to make our packaging easier to process and recycle.
We are also looking at our individual markets, as well as different technologies in order to maximise our waste reduction. For example, in 2009 we started a study in Asia to test new technology options that not only help dispose of packaging more sustainably but also recover some value from the raw materials. We've found that some technologies can turn this material into fuel, recovering around 60% of its energy.
Our two strategic directions to reduce waste are: design, eliminating any unnecessary packaging, or selecting materials which are recyclable; and infrastructure, working with nongovernment organisations and governments to increase the recycling infrastructure, and increase the ability of technology to process materials to get them to a state so they can go back into the system. As an example, in the UK we are working with the aerosols category and have started a pilot project with Leeds City Council for the kerbside collection of aerosol cans.
MB: Are there any serious restrictions to reducing packaging?
LL: The primary function of packaging is to protect the product, transport it safely, and communicate with the consumer. For this reason, Unilever looks at the entire environmental impact of the product and packaging, not just the materials used. Well-designed packaging has the ability to deliver a quality product safely and in a good condition to the consumer.
When you consider a food product and the agricultural land required to produce the food and the energy needed to reap and process it, if its packaging isn't sufficient to protect and deliver it safely and give it a suitable shelf-life, valuable energy will have been wasted in producing it.
MB: How do you view biodegradable plastics and to what extent do you use them in your products?
LL: Unilever is very aware that fossil fuels are finite and alternative sources of renewable materials should be sought.
"Unilever is very aware fossil fuels are finite and alternative renewable sources should be sought."
To this end, we are engaged with industry partners seeking out innovative opportunities to find renewable material options for the various packaging materials in our portfolio. This is an area of materials science which is still in its infancy, but growing rapidly. Obviously biodegradables are a part of the greater discussion, and it is our belief, aligned with the views of organisations such as WRAP in the UK [WRAP, Environmental benefits of recycling, 2010 update], that where infrastructures exist for recycling materials, it is far better to recapture the latent energy embedded in them, rather than to have them decompose.
MB: How feasible is it to use compostable materials, and do you see this as a future trend?
LL: Unilever would support compostable materials provided that through a full lifecycle analysis we can determine that the sustainability impact is better than processing these materials through other ways, such as recycling.
The issue with compostable material is that it requires specific temperatures (greater than 50C) and humidity conditions, to degrade properly; these conditions rarely exist at home. Consequently, we do not claim to use compostable material unless there is the infrastructure in place to ensure that it can be done effectively through industrial composting.
MB: Unilever has recently committed to the sustainable sourcing of all its paper packaging. Is this achievable?
LL: Yes, this is absolutely achievable. In 2009, we worked with the Rainforest Alliance to review the sustainable sourcing practices of our key suppliers and to understand the sourcing challenges and opportunities. From this we designed a 10-year programme that aims to source all of our paper and board packaging materials either from recycled sources or from sustainably managed forests.
MB: I've heard that PVC is being reduced across the company's portfolio. Why is this, and how successful have you been with this initiative?
LL: We have set ourselves the target of eliminating all PVC from our packaging by the end of 2012 where viable technical solutions exist. In developing and emerging markets, PVC is still burnt in open fires. This poses a potential risk and we continue to try and reduce risk as much as possible. We have made significant progress in this area. A large percentage of products originally in PVC are out of it already.
MB: Do you consider one material to have a particularly low environmental impact, or do they all have pros and cons?
LL: Every material has its pros and cons. It is important to select the most appropriate materials for the product's functional requirements, and then consider the infrastructure of the country that it is being sold in. Not all countries recycle or recover the same materials, or at the same rates, which is a key consideration when thinking about environmental impact.