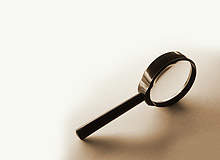 In February 2011, the European Parliament gave its backing to the Directive on Falsified Medicines, a new law that promises to harmonise the battle against drug counterfeiting.
This is set to be a major step forward in tackling drug counterfeiters and one which could have a hugely beneficial effect on public health for 500 million Europeans.
By its own standards, the European Parliament has been moving at breakneck speed on this issue. The first full sitting on the parliament voted on it back in July 2010, followed by the first parliamentary reading in September, a 'first reading agreement' in December and then, finally, the directive was approved in its plenary session in Strasbourg in February.
It is not hard to see why European legislators have given the issue such priority. The EU estimates between 1% and 3% of medicines sold in pharmacies across the EU are fake, a situation which not only endangers public health but encourages organised criminal gangs and damages Europe's legitimate pharmaceuticals industry.
As Portuguese MEP Marisa Matias declared at the vote in December: "The absence of a legal framework encourages not only counterfeiting but also counterfeiters, who are organised in highly profitable criminal networks.
"This is one of the main measures to combat falsified medicines in Europe, since the internet is the main open window of entry for falsified medicines in the European space. The main objective of the directive is to protect individual patients and public health."
Harmonised safety
"In February 2011, the European Parliament gave its backing to the Directive on Falsified Medicines."
The move amends Directive 2001/83/EC, which relates to medicinal products for humans, and includes an extension of regulations to include traders and brokers in medicines and tighter auditing rules for wholesale distributors.
Crucially, it introduces obligatory, harmonised safety features to identify, authenticate and trace medicines in the supply chain. These include the use of tamper-evident seals on secondary packaging and more covert and overt security features for 'at-risk' products, especially in developing countries.
It also stipulates more authentication features and more serialisation at pack level rather than just batch level in order to improve the traceability of movement. "The Falsified Medicines Directive is going to be very important because it is going to bring in a new element in terms of protection," says Jean-Marc Bobée, director of anti-counterfeiting strategy at sanofi-aventis.
"The aim is to be able to control the dispensing point at the pharmacy level. But for this identification principle to be implemented there needs to be harmonisation across Europe."
For the pharmaceutical industry, the key is for it to take more 'ownership' of the problem of counterfeits and reimbursement fraud, suggests Bobée. There is a clear need to build a central database store that would better harmonise authentication as well as secure the supply chain at the dispensing level.
The wider introduction of new technologies will help. "It is possible now, for example, to get 2D barcodes that can integrate the product code, batch code, expiry date and serial number. They have patient safety benefits in that there are fewer batch recalls," explains Bobée, adding that these have been trialled in pharmacies in Sweden and France and are something that will probably be introduced in tandem with the directive.
"We hope that within five years that they should cover all products and so will reduce the number of covert patient-risk products. If you can control the dispensing point you can control the delivery point.
"The prescription is sent through electronically to a server and the patient goes in with their card, which the pharmacist scans in and their prescription is checked. As well as tackling criminal activity it helps in fighting potential dispensing errors.
"It can also show how pharmacies are doing in terms of response times. At the pilot pharmacies in Sweden their response times are now very, very short; you are looking at 94% of transactions being completed in half a second. And 99.7% are being completed in less than one second. This shows it is possible to put a system in place at the pharmacy level."
One step ahead
Tassilo Korab, executive director of the Healthcare Compliance Packaging Council, argues that it is a difficult task for pharmaceutical manufacturers to stay one step ahead when the counterfeiters often have very similar technology at their disposal.
"Coding systems can keep counterfeits out of the market, but they are not 100%, so manufacturers are all the time looking for more robust systems," he says. "Coding is helpful because they can be stored in a central database. But what we need is a system that reaches out more effectively to the pharmacy at the point of distribution.
"Pharmacists need to be able to go into a portal and a response back in real time about whether or not a batch or drug product is genuine. Under the current legislation, that is something that cannot be assured. That is something we would like the pharmaceutical industry to develop as a cross-industry initiative.
"The Falsified Medicines Directive will definitely not be something that is ignored. After the transition period, all manufacturers and all drugs will have to comply with it."
But the directive will only be one more step in what is an ongoing cat-and-mouse battle between regulators, pharmaceutical firms, the counterfeiters and, it has to be admitted, the public, so long as they are happy to fuel the demand for these types of products.
A lucrative business
Jean-Marc Bobée says counterfeiting is still very much a growing threat. There have been estimates that as much as 7%-10% of pharmaceuticals in circulation could be counterfeit, rising to as much as 25%-50% in developing nations, and the value of counterfeits around the world is estimated at $40bn-$75bn.
"The EU estimates that between 1% and 3% of medicines sold in pharmacies across the EU are fake."
"Within Europe in 2009, customs seized 11.5 million bags of counterfeit pharmaceutical drugs, which was a 29% increase on 2008, and compares with just 500,000 in 2005," says Bobée.
"One of the reasons for this increase in the number of counterfeit products is that the penalties are relatively low, at least compared with trafficking narcotics. So for organised criminal gangs, for whom it can be equally as lucrative as drug running, it can be a much more attractive option. It is much less risky as a criminal activity.
"Also, the sorts of technologies you need around labelling and packaging are not that difficult to develop, and the technologies the gangs have access to are becoming more sophisticated all the time. It can, too, be quite easy sometimes to break into what are often complex and long supply chains and take products to sell on to the grey market.
"Battling this is an evolution and we are seeing a move away from covert features on products – though they are still important – to more use of overt features. And it is important in that context, too, that we are educating wholesalers and pharmacies."
This article was first published in World Pharmaceutical Frontiers.