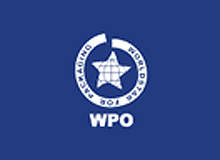 These days, unprecedented attention is being placed by international markets on packaging innovation that can make the product more convenient for the consumer to use. Issues of usability, openability and readability of packs are rising up the business agenda alongside the impact of social and demographic change.
The developed world is in the grip of the biggest change in the population age balance since the end of child mortality. By 2020, half the adult population of Europe will be over 50, while 20 per cent of the inhabitants of the USA and 25 per cent of those in Japan will be over 65. Two factors in particular are driving this change in the age balance. One is the extension to life expectancy and the second is the dramatic reduction in birth rates that has taken place over the last 50 years.
Social and demographic changes open up new markets for branded goods, but also create different demands for those who want to successfully access these markets. With age, people change physically, mentally and psychologically. For most people, these changes involve minor impairments in eyesight, hearing, mobility and memory. Taken collectively, these impairments have significant implications for design of all kinds and for packaging design in particular.
In the past, producers might have been tempted to view those markets for older and disabled people as marginal special needs sectors requiring special, niche design solutions. Not any more. These markets are now mainstream and growing.

This issue of PCI addresses three main areas:
Packaging design
Design, for improved usability, also has to be combined with a striking impact on the retail shelf. In the modern retail environment, consumers decide which brand to buy in a matter of seconds. Many purchases are unplanned or based on pure impulse. Creating the right design is vital in leading consumers to pick a certain brand.
Beverages and the environment
This category of packaging represents some 20 per cent of global consumer packaging consumption, growth segments such as bottled water, fruit juices, functional/health drinks (partly boosted by demography/older consumers) are plentiful and there is general growth in emerging markets, such as soft drinks and beer. The environmental impact of packaging in this segment is significant, not least from a symbolic point of view. Rules and regulations are very different in different countries, sometimes creating barriers to trade.
RFID and smart packaging
These types of technologies can soon revolutionise packaging in many sectors – for example, the pharmaceutical sector, which has a strong customer base among older people. RFID and smart packaging technologies can add significant value to pharmaceutical packages.
Clearly, packaging design strategies must shift with the times. But in what direction? Convenience needs and needs of an older population are just some areas. To create added value, packaging may have to evolve to meet a number of new needs, which may sometimes conflict. It will be necessary for packaging to be versatile and dynamic in its approach.
Packaging is very important as a value-adding function, not only for customers but also for manufacturer. The added value from packaging can be divided into product value and service value. The service value is closely linked to the logistics demands on packaging, and relates mainly to cost savings and economic efficiency in the supply chain. The product value is primarily related to ease of use and increased revenue through a possible higher price or larger volumes.
The user demands and marketing aspects of packaging are closely related to the product value. Consumer values typically involve the assessment of the product's capacity for functional performance, its capacity to arouse feelings and satisfy curiosity, and its capacity to provoke enjoyment or pleasure. The package is an interface between the product and the user and can to create consumer value in all those dimensions.
Packaging functionality can be analysed in a supply chain context, with the overall mission being to satisfy a certain market need. An important question is whether there are alternative means to packaging functionality, and if so, what are the relative strengths and weaknesses of these alternatives compared to packaging? Starting with the service value functions or logistic demands on packaging, different product handling may be one way to substitute for packaging functionality.
In a historical perspective, material (packaging and handling equipment) has replaced manual labour as a distribution input factor. An example is pallets and fork-lift trucks, which have replaced loose sacks or boxes, thus improving the efficiency in loading and unloading of goods.
The main reason for the shift from labour to material has been the change of the relative cost. However, the relative cost of labour and material can be (and is) questioned from a sustainability perspective. Exploitation may lead to a shortage of certain materials (such as oil-based plastics) and consequently higher prices. Green political measures like reduced taxes on labour or higher taxes on material may also be feasible. This may lead to a slow-down or even reverse the trend.
In developing countries, the trade-off between labour and material is quite different. This could lead to problems with inadequate packaging when importing products into developed countries.
The core function of packaging is to provide physical protection of the product, and this can be reduced if products and/or distribution systems are redesigned. Products can be redesigned to withstand higher stress. Transportation and handling stress can be reduced by, for example, improved vehicle suspension systems.
Informative functions of packaging can relate both to service and product values. In the age of information there are plenty of alternative means and channels to provide information. Electronic storage and transmission of information, suggests the competition facing packaging is strong. However, the relationship between packaging and information transmitters may well turn out to be complementary rather than conflicting, at least for sales and marketing-related information.
Printed logistics and product quality related information on the package, such as symbols, text or barcodes, may well be substituted with a package or product integrated circuit, an RFID tag. Other information, such as usage or assembly instructions, may, due to new enabling technologies, be integrated into the future product. Solution providers delivering products and services as an integrated offer, may benefit from packaging in terms of differentiating their product or service.
The benefits of packaging
The main theme of the World Packaging Organisation (WPO) is 'better quality of life through better packaging for more people'. Value added in packaging can contribute significantly to everyday quality of life. Packaging can also help reduce starvation in developing countries, where between 30 and 50 per cent of all food is destroyed during transportation to the consumer.
Innovation and knowledge transfer are important to the success of the mission, so an inmportant facet of the WPO is to stimulate education and training in packaging.
This is a difficult task and requires unity of purpose from the 40 member countries. WPO members are at varying degrees of advancement, which means that there are opportunities for the implementation of a mentoring process where knowledge transfer can and does become reality.
The WPO is becoming increasingly conscious of the need to support packaging education, particularly amongst the developing countries, and the purpose is not just to be involved in a one-off initiative, but to create sustainability. One method of achieving this objective is to encourage the organisation to become a member of the world body; this has worked well in the case of Ghana, where the Institute of Packaging, Ghana, has been established.
A tried and tested conduit for the transfer of packaging knowledge is the packaging workshop. WPO has combined efforts with a member country by conducting a week-long workshop in Ghana.
This initiative worked perfectly, offering knowledge transfer that would assist in reducing food wastage, and at the same time providing a platform for companies to gain the confidence to move into the export market. A strong, vibrant, focused packaging industry will contribute to the reduction of food waste and support export initiatives.
Other recent educational initiatives by the WPO have included co-organisation and sponsorship of educational activities in Kenya, Tunisia and Sri Lanka. These events have also attracted participants from neighbouring countries. In 2005, a Nigerian event is planned, amongst others.
By developing training and educational capabilities, WPO will play an important role in supporting the growth potential of developing countries, whilst providing possibilities for exporting good-value packaged products into developed markets in the west.
The WPO has developed the highly regarded WorldStar Awards programme. The programme seeks to encourage packaging innovation in graphic design, raw materials development and sound environmental responsibility, whilst taking commercial considerations into account.
Companies from around the world enter products for adjudication in this prestigious event. Receiving a WorldStar award enhances marketing appeal and adds a sense of achievement to the winning entry. The entries must combine all elements of the manufacturing cycle, from raw material supplier, to converter, and then finally to end-users.
In an effort to further promote the art and science of packaging amongst students, the WPO will launch a Student WorldStar Awards event during 2005. This will be a process of contributing to the long-term innovation capacity and prosperity of packaging and packaging users industries. The competition will offer young talent the opportunity to see the big picture with regard to the packaging industry and hopefully provide the stimulus for them to choose packaging as a vocation.