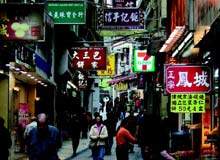 In an era defined by the breaking down of economic barriers and the emergence of a global market place, the packaging industry is facing both unprecedented opportunities and a host of new challenges and concerns. As this market grows and adapts, packaging needs to be on the very cusp of developments. The potential gains have never been greater; the potential pitfalls never more numerous.
But how has it responded to the challenge so far? Dr Carl Olsmats, general secretary of the World Packaging Organisation (WPO) since 2002, gives a mixed review. 'I think it's becoming a more interconnected industry,' he says, 'but it is also still lagging behind other sectors in terms of consultation.'
The bottom line is that globalised trade creates trade opportunities, and trade opportunities create a demand for packaging.
'There you see our window,' Olsmats exclaims. 'A world market legitimises the WPO and the work we do.'
The WPO defines its mission as 'the improvement of quality of life through better packaging'. Distributing knowledge throughout the world, with an ultimate goal of pooling information to improve overall industry standards, consultation is a theme that Olsmats returns to time and again.
'There is a need for greater cooperation among the various stakeholders,' he says. 'Our industry tends to be squeezed between customers – typically larger organisations – and the big material suppliers. We are this smaller entity caught in the middle. Customers demand value at the same time as the price of raw materials continues to rise. The fundamental nature of this will never change, but we can offset its effects somewhat through consultation.'
How well do you really know your competitors?
Access the most comprehensive Company Profiles on the market, powered by GlobalData. Save hours of research. Gain competitive edge.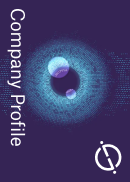 Company Profile – free sample
Thank you!
Your download email will arrive shortly
Not ready to buy yet? Download a free sample
We are confident about the unique quality of our Company Profiles. However, we want you to make the most beneficial decision for your business, so we offer a free sample that you can download by submitting the below form
By GlobalData
TAKE YOUR PICK
The buzzword in this brave new world is competition. Packaging suppliers can face this challenge in a number of ways, but Olsmats believes that the fundamentals come down to undertaking one of two measures. 'You can either compete through efficiency and doing things right,' he says, 'or you can compete through doing the right things and focusing on innovation and functionality. Clearly, the ideal scenario is to be actively pursuing both routes. Innovation is key whichever path you take, whether it is the streamlining of processes or the placing of emphasis on high value applications that provide increased functionality and worth. Globalisation, and the competition it brings, highlights this necessity.'
However, some of the established players have been rather laborious in picking up on this message. While the widening of frontiers brings new niche markets to the fore, some suppliers are so deeply steeped in conventional operating methods that they continue to miss out.
'Packaging has a tradition and history in mass markets and serious volumes,' Olsmats explains. 'Parts of the industry are struggling to cater for the smaller needs. People are going to have to relearn and remove themselves from the square-foot mindset.'
LET'S TALK
"The rise in standards of living in China have led to a boom in packaged goods."
Such a scenario does have a plus side, however. While the old dinosaurs struggle to think small, space is being created within the market place for more bespoke, entrepreneurial interests. Again, Olsmats return to the topic of inter-industry dialogue.
'This is where we need to work on creating a more interconnected environment,' he insists. 'There need to be networks in place that bring the entrepreneurs and larger suppliers together. This is true both at a national and international level. The niche markets need to be addressed.'
They need to be addressed because, according to the WPO general secretary, it is at the smaller-scale, high cost end of the market that many of the established players are going to stand or fall. 'There is still space in this growing world market,' he says, 'although I do feel we will see some parts of the industry move out. High-value packaging is where much of this opportunity lies, and the mindset needs to change and the emphasis needs to shift.'
WIDER OUTLOOK
When operating within a global market, that niche need not even lie within your own borders. This, again, is not something that comes naturally to an industry traditionally regional in focus, but the WPO is tireless in its efforts in bringing potential areas of growth to the fore.
'We are starting to see more sophisticated products that can carry additional costs,' Olsmats comments, 'not least in pharmaceuticals and the battle against counterfeiting. When we have fully evolved the concept of integrating electronics into our packaging, that could be the revolution.'
And not just in terms of counterfeiting prevention: the inherent complications associated with logistics on a global scale mean that the value of such technology is potentially immeasurable. 'Its about making huge steps concerning product quality – a means of ensuring requisite storage and transport conditions,' Olsmats enthuses. 'The customers and the customers' customers are driving globalisation and sending their products ever greater distances. The efficiency gains that can be made through smarter products are a huge potential growth area.'
Efficiency gains are also being made in material innovation, enabling more options in terms of leanness, stability and functionality, although 'we are still some way off from a time when smart technology can be brought in at a tremendous volume,' says Olsmats.
PANIC NOT
The one thing that nobody should do is panic in the rush to bring such technology to market. 'It's a question of taking smaller steps,' Olsmats believes. 'The knowledge is already there, but it still needs to be industrialised, come down in costs and increase in reliability.'
If success can be achieved through being different, what of that core tenet of globalisation: the substitution of national and cultural difference with the formation of trans-border taste and appeal?
'We are seeing more and more of a movement towards universal designs and that's an interesting challenge,' says Olsmats. 'If you look at the tremendous increase in exports coming out of China, for example, one can see how the rise in living standards and an emerging middle-class are creating a boom in packaged goods. Packaging will always follow where manufacturing is taking place and the boom will certainly benefit some groups; it just won't benefit all of them.'
"We are seeing more and more of a movement towards universal designs."
The Chinese market is one that established firms have been doing their level best to exploit, although not all have gone about it in the subtlest of styles.
'Sometimes these organisations want to crack it on their own; in other scenarios they will work with a local partner. To some extent this has to be taken on a case-by-case basis, but I prefer to see the second option played out. It's hardly ever a good idea to completely bypass local communities. Doing so means you're more likely to run into problems. The global market may be becoming more homogenous, but we are a long way from being at a stage where regional particulars and special rules have been eradicated.'
And this brings back the subject of cooperation and partnership. On paper it may sound idealistic, but the WPO has gone from having 30 countries on its books back in 2002 to over 40 different nations today. It is witnessing new markets emerge that would have been unimaginable a decade ago. Through harnessing the power of numbers and industry, there is reason to believe that many barriers remain to be broken.