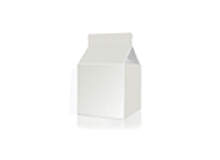 What do you think will be the dominant trend that will shape the European packaging market over the next few years?
Collet: If I were to open a window on the future I would say that the process of consolidation that began in the early 1990s will continue. We have seen a lot of it happen since then, but it has been much faster in the US. On the other side of the Atlantic the process of consolidation in the industry is almost finished. It is a different story in Europe. Here we have not seen the move towards consolidation accelerate in the way many had hoped for. It is still a very fragmented industry at the moment.
Why do think the process has been slower in Europe than in the US?
Collet: The reason is that shareholders and investors get a very low return on investment in this industry compared to other business sectors. The folding carton industry is relatively mature and grows at around 2% per annum at the most. The market's maturity, overcapacity and low ROI mean that there is not the same great momentum behind consolidation.
Where will additional demand come from to fuel further growth in the folding carton industry?
Collet: The extra growth will certainly not come from the UK or Western Europe. Instead it will come from states in Eastern Europe such as Poland and Russia. There are many states that have recently joined the European Union and their consumption is growing at anywhere between 5% and 9% every year. This growth is, of course, from a very low base, but the rate of growth is still very fast.
Lejeune: In some of those states growth is reaching double digits, and the Czech Republic certainly stands out.
It seems that the change in the balance of regional demand will inevitably affect the supply side. What do you feel the effects will be?
Lejeune: Companies from many industries are relocating to Eastern Europe, where the market is maturing fast. There is a lot of investment there. People have realised, for example, that in terms of geography and demographics Poland could become a market just like France.
Also, five or ten years ago, people thought that products made in Eastern European would all come back to Western Europe. Instead we have seen domestic markets in the region grow fast, so more products – and more packaging – are consumed there. This is further encouraging the packaging industry to move east.
That sounds as if it could be a worry for folding carton producers based in Western Europe. What effect will this trend have on them?
"Companies from many industries are relocating to Eastern Europe, where the market is maturing fast."
Lejeune: Packaging suppliers in Western Europe will become more like service providers, offering high value-added services, while manufacturing will take place in lower cost countries.
Collet: This is happening piecemeal. Nevertheless, the result is that there is overcapacity in Western Europe. That leads to a difficult pricing situation. Prices are going in the wrong direction for producers and it is worrying for the financial situation of some companies in the industry.
Lejeune: The slow pace of consolidation has left a bigger group of European businesses, and we now see a premier league and a lower tier of premium companies or independent businesses with more European scope.
Through ECMA's SME Forum, we aim to provide a platform for these premium companies to discuss and benchmark common problems, and to develop common standards and best practices.
How is ECMA addressing this move of the industry to Eastern Europe?
Collet: Most of the big companies that were early movers into Eastern Europe did their own work, but now the industry as a whole, and specifically ECMA, has penetrated the markets and our association is active in all of the EU member states.
Lejeune: The industry in these emerging markets does not really work together much. Perhaps that is a hangover from the old communist structures that were in place. The industry is very entrepreneurial, so is not that familiar with industry associations, but that will change over time.
Is it possible to improve on the environmental credentials of folding carton?
Collet: It is a fact that the environmental qualities of carton are not well understood. It is a very sustainable material, and though that should be obvious, it seems we need to get that message across more strongly.
Pro Carton, representing producers and consumers, has been working hard to promote the use of paper and board, and to make people aware of the sustainability of these products. It has had some success over the last 20 years, and has raised awareness of what folding cartons can do. It has been very effective in serving a common objective in the packaging industry, but it has often faced a problem in that lobbying from people representing other materials is often stronger. The folding carton industry is still trying to catch up, but we are reaching a bigger audience with the message that cartons are recyclable, reusable and actually create trees.
Are you saying that the industry is, in fact, increasing the number of the world's trees?
Lejeune: The industry plants more trees than it uses. It must ensure it has resources in the future, and it understands that it needs to counteract its effect on the environment. The environmental credentials of folding carton are clear. Its use of trees is more than accounted for by new planting, boxes can be re-used, they can be recycled, and the industry is now doing a lot of work on reducing its overall carbon footprint.
"It is a fact that the environmental qualities of carton are not well understood."
Collet: ECMA's number one target is to make the market aware of the sustainable qualities of folding carton. It is especially important to address our carbon footprint and to market folding carton as a sustainable product.
Lejeune: Mark is right, sustainability is crucial. There are also, however, other important messages to get over. In particular, it is significant that product companies and marketing people are recognising that folding carton can add value to products when it is used at the item level rather than as a secondary packaging. There's a lot more to our market than just simple boxes.
Do you see specific challenges arising for the industry?
Lejeune: In medicine packaging there is a need to manage Braille in a more harmonised way. In the tobacco market, there is a need to work on adding full-colour health pictorials. Security is always an issue, too, and packaging plays an important role in that.
We need to work very closely with customers on issues like security, especially in markets such as pharmaceuticals. RFID, of course, continues to be a significant factor in packaging in healthcare and other markets.
Is progress still slow towards the wider use of radio frequency identification (RFID) tags?
Collet: Our members work closely with industry users to make RFID cost-effective. Some are very active in their approach to this technology, but at the moment RFID is still very expensive.
Lejeune: The development of RFID needs our skills and technologies. You can see that labeling companies have bought up technology companies to develop RFID solutions. That also shows that the industry is becoming more service-orientated, as we mentioned earlier, instead of being simply contract manufacturers. We see a lot of innovation in Europe, and I would say that at the moment, Germany is the most innovative country.
There are obviously many challenges ahead for the industry, given the many forces at work, so how confident do you feel that the industry can overcome them?
"2006 saw above average growth of 2.5%."
Lejeune: Overall we are optimistic, but some caution is needed for the year ahead. 2006 was a good year and saw above average growth of 2.5%. That was exceptional for Western Europe, and it was led by strong performance in Germany. Looking at Turkey and the Czech Republic for that year we see that their growth was way above that.
The first half of 2007 also looked positive, but since the summer there have been increasing problems in the US, which has impacted business confidence generally. However, when all the data comes in we expect 2007 to be a good year, and 2008 is looking reasonable. We certainly hope for the best.
SUSTAINABILITY: THE KEY BATTLEGROUND
To reflect the importance of sustainability to the folding carton industry, ECMA has changed its motto to: 'Cartons, sustainability in packaging'.
The message behind this motto is twofold. First, it places emphasis on the environmental performance of folding carton, which is far superior to many competing materials. Secondly, it reminds the industry to be vigilant over the impact of its own operations on the environment.
A key focus now is on carbon footprints, with ECMA formalising independent assessments against which companies can benchmark themselves.