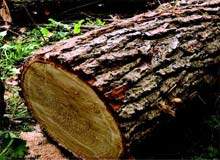 The cartonboard industry performed relatively strongly in 2007, with demand in Europe higher than in the previous two years. Much of this additional demand has come from the rapidly growing economies of Eastern Europe.
PRO CARTON
"It is vital to assess the impact of ongoing technology development."
The rapid economic maturation of these countries, with both domestic markets and export business boosting demand for cartonboard, is set to continue and the packaging industry stands to gain if it adapts to the changing balance of the global market.
'Demand essentially grows alongside GDP, but it has been better than that in Europe,' says Richard Dalgleish, managing director of Pro Carton. 'Growth in Eastern Europe is at a rate of up to 9%, which is higher than Western Europe. It is fueled purely by economics.
As the economy grows, so does the need for packaging, and many markets are rapidly becoming more sophisticated.'
Pro Carton is the European Association of Carton and Cartonboard manufacturers, which brings together two key elements of the supply chain. Its main aim is to promote the use of cartons and cartonboard in all its applications, and the organisation seeks to keep the entire packaging chain up to date with industry developments.
Pro Carton's insight into the market's growth trends leads it to predict that the current pattern of growth may be sustained in the long-term.
Packaging needs to be made close to the point of use.
'In Eastern Europe we are seeing natural growth as demand for products and packaging grows, but also there is a switch of manufacturers to from Western Europe to Eastern Europe,' says Dalgleish. 'Packaging needs to be made close to the point of use, so packaging production has also moved.'
PRODUCTION SHIFT
The carton industry in Eastern Europe has been strong for many years, with prominent local players and Western European operations such as Wahl opening in the region. Recently, investment in CEE countries has grown significantly, especially in the tobacco industry. BAT, for instance, closed its operations in the UK and Holland to move into Turkey, Russia and other strategic locations. Packaging operations have moved along with cigarette production.
'This is a move in packaging operations; it is not growth,' says Dalgleish. 'Where retailers go, so packaging follows and now that means moving to Eastern Europe and Turkey. New plants are relatively inexpensive, and we have seen many such as A&R Carton set up operations in Eastern Europe.'
"Where retailers go, so packaging follows."
Cost advantages in these regions are obviously an important attraction for retailers and packaging producers. Manufacturers of cartonboard in countries like Germany and Scandinavia cannot up sticks quite so easily.
'Cartonboard manufacturers cannot move,' remarks Dalgleish. 'Their plants cost around €500m and they are too large to pick up and move to Romania, for example. They need to find different ways to manage the cost pressures in the industry.'
COSTS
Furthermore, he sees these pressures mounting. As the cartonboard process passes from forest to mill, to printer, to brand owner, to retailer, he sees retailers pushing costs back along the supply chain. Energy, too, is a major cost, especially with oil capable of climbing to $100 per barrel. Europe lacks the spare capacity that can run on biofuels or hydropower.
"The paper industry wants to use that timber for something before it is burnt."
Add to this rising chemical costs and the industry is forced to look at ways to increase efficiency and reduce waste. One way to achieve this is through new technology. Dalgleish notes, for instance, the benefits of installing video cameras.
'It allows producers to see problems as they occur, determine why they have arisen and, ultimately, stop them from happening again,' he comments. 'This improves uptime and improves the quality of the final material.'
IMPACT ON NATURE
The cost of timber is rising. It is used for biofuels, tightening supply for the cartonboard industry, which has been criticised by environmental groups for using of trees as a raw material.
"People don't understand that we plant more trees than we use."
Here, the industry is keen to highlight that it in fact makes a positive contribution to sustainability, far more than is widely understood. A key message that Pro Carton is looking to promote is that cartonboard can be used many times before its raw materials become fuel.
'The paper industry wants to use that timber for something before it is burnt,' says Dalgleish. 'Wood can be used several times in paperboard – perhaps as many as seven – before being used as fuel at the end of its life. I've been in the industry for 40 years and it frustrates me that it is often criticised for cutting down forests to make cartonboard. People don't understand that we plant more trees than we use. We plant two or three for every one we fell. Also, the paper industry only takes the trimming, not the trunk, which is used for lumber.'
The industry puts a compelling argument from the sustainability perspective for greater use of its cartonboard as a packaging material.
'The impact of environmental concerns is hard to measure, but cartonboard certainly has a better track record than alternative materials,' he says. 'Concern for the environment may be one reason why manufacturers turn to cartons, but it may also be because the product is more recognisable on the shelf.'
Improving awareness of cartonboard's sustainability is a key goal for industry associations like Pro Carton, which must also help members address issues of cost and efficiency. It is vital to assess the impact of ongoing technology development.
NEW TOOLS
"It is vital to assess the impact of ongoing technology development."
Technology obviously plays a key role in determining efficiency within the cartonboard industry, and new systems are constantly emerging that can reduce costs and improve environmental performance.
Recently, there has been much talk about new technologies that improve the efficiency of processes to remove water after it has been mixed with pulp.
The underlying concept is that removing moisture through pressure is cheaper than using heat as less energy is required. However, too much pressure will degrade the stiffness of the board, so there has been much investment in the development of sophisticated pressure systems that achieve the optimal balance between cost and the quality of the material produced.
Another strand of development is process monitoring and analysis tools to optimise the production process. 'Reducing waste and improving efficiency are the two key goals for technology developers,' says Dalgleish.
RADIO FREQUENCY IDENTIFICATION
Dalgleish feels that Pro Carton's members are seeking stability in a growing global market, but recognise the need to improve quality and speed of delivery. There is also a pressing need to adapt to the implications of emerging technologies such as radio frequency identification (RFID).
'This technology will come and it will be crucial for the industry,' he explains. 'At the moment there are problems with the cost of RFID tags, so they are not yet at the level of individual items. They will, however, feature on more bulk items. The industry is following this new technology, and I'm convinced that one day every item will be separately tagged. The industry needs to anticipate that.'
RFID is likely to impact pharmaceutical packaging more than any other market sector, as the drug companies turn to intelligent tags to improve compliance and combat counterfeiting, although a similar drive is emerging in the tobacco industry. 'If you put all the counterfeiters together in one company it would be the fifth biggest tobacco packaging manufacturer in the world,' he adds. 'Holographic technology is already helping, but it is possible to copy it, so the industry also uses a number of covert systems in its packaging to protect its products. This is a very modern industry and it has invested heavily in these kinds of technology.'
WALKING THE WALK
"This is a very modern industry and it has invested heavily in these kinds of technology."
Looking ahead, Pro Carton knows the world has to understand the cartonboard industry's environmental credentials much better. It is also aware, however, that the industry must not only push the message about the sustainability of the material it produces, but also must work to lessen the environmental impact of its processes. That is why there is a much greater focus now on reducing the industry's carbon footprint, as well as promoting the reuse and recycling of cartonboard.
'These are all things that give cartonboard an advantage over other materials – we need to educate people about that,' says Dalgleish. 'The industry performs well in terms of its carbon footprint, though there is a lack of accurate information. However, 50% of cartonboard in Europe is recycled. Bark is useful as bio-energy to fuel boilers in cartonboard production plants and cartons are reusable.'
Encouraging greener practices can help to support the European cartonboard market rebound. Equally important, however, will be pushing product companies to see the potential value of cartonboard as part of the marketing mix. Three out of four shopping decisions are made at the shelf and cartonboard is increasingly seen as instantly recognisable.
'Some say it is old-fashioned, but people are comfortable with it,' says Dalgleish. 'The growing role of cartonboard as part of an advertising strategy means that quality must be superb and it must be more flexible in what it can offer in terms of packaging design. Speed-to-market, however, is probably the most important factor.' If it can build and maintain momentum from the environmental perspective and the value of cartonboard as a primary and secondary packaging material, the prospects for the industry are likely to remain positive.
BOOSTING BRAND RECOGNITION
"Some say it is old-fashioned, but people are comfortable with it."
Cartonboard is a valuable packaging material at the item level, based on its capacity to improve brand recognition. Cartons support high quality images, often carry connotations of quality, and have a strong impact on the shelf. The material offers great scope for innovatively shaped packaging with versatile print finishes that both have impact on consumers making purchasing decisions at the shelf.
Detailed studies have led Pro Carton to conclude that there is sometimes a difference between brand recognition offered by cartonboard and competing materials. Brand recognition for frozen food in Belgium is significantly higher with carton packaging.