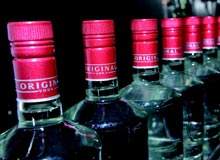 Until just two years ago, many industries were in denial about the challenges faced by counterfeiters, which traditionally had been associated with luxury goods such as Rolex watches, luggage or exclusive perfumes.
But now the message is getting through to both manufacturers and consumers that counterfeit products have reached a much wider scale.
"I think we are reaching the point rapidly where brand owners are less in a state of denial and more in a state of confusion," says Lynn Crutchfield, executive vice-president of Acucote and president of the US-based Brand Protection Alliance. "To that degree, there are many things about counterfeiting we do not understand. We don't really know the extent of this problem on a global basis. We have good guesses, but no one knows how to measure and define the scope of the counterfeiting problem on a global scale."
NO MORE GUESSES
There are reasonable estimates about the extent of counterfeiting but, "more agencies, companies and trade associations are attempting to get their arms around the problem to quantitatively and qualitatively measure the impact of counterfeiting on specific industrial sectors," says Crutchfield.
Until such assessments have been made, companies are neither sure how to counter-attack the fakers nor how much they should plan to spend on the campaign. "If we don't know how large the problem is, how do we know how much to spend to combat it?" he asks. "It's a typical business problem that must be approached on business terms and it's still a large issue for any company."
"Within an individual industrial sector, companies experience the problem to differing degrees."
From the counterfeiters' point of view, there are many target products in many different sectors. If the criminals find they are being challenged successfully by one brand owner, it's easy for them to switch to another.
"Within an individual industrial sector, companies experience the problem to differing degrees," says Crutchfield. "Some don't experience it at all, but they will if the sector is successful and they are a player.
Others have already been highly pirated or counterfeited and they have crafted a response. The rest are trying to sort out what their appropriate response will be and whether it is worth it."
Crutchfield admits that the authentication industry, of which he is part, has contributed to the confusion.
"We rushed into this issue some years back, seeing it as a great profit frontier for solving problems," he explains. "I think there has been a great deal of injustice done because we have taken solutions to market that were not practical and were too expensive to implement. Brand owners could become quite disillusioned with the whole process because all they see are technologies with hefty price tags and the expense cannot be justified. Initially, the authentication industry rather oversold its solutions."
PRACTICAL MATTERS
The best approach, he believes, is to make solutions that fit the problem and are as practical as possible. "It is a tough commitment to follow, but it is one that is fundamental to being successful in this arena."
"We have to decide how we are going to attack the problem on a broader scale."
The approach needs to be holistic – it is not just about packaging, it is also about the supply chain and the willingness of brand owners to go to the expense of changing it if they discover that it is permitting counterfeits to enter.
"On more than one occasion where the brand owner was experiencing a problem in their supply chain, they said it was not worth risking the relationship with their distributors to really attack the issue, because ultimately it would drive their distributor out of business," says Crutchfield. "That is a problem for which there is no answer except to say 'Call me back when you have changed your mind'.
"We have to decide how we are going to attack the problem on a broader scale and use technology to ensure that the problem is being resolved for the long term. That's very hard for a lot of companies to understand because often it takes us to where we don't to go – into our distribution chain where we find enormous holes. It takes us into our outsourcing chains where there are also big holes. Shoring all these things up requires creating new relationships with new suppliers and new distributors. And that is costly and time-consuming for brand owners, and more costly than adopting authentication technologies."
HOLISTIC OUTLOOK
The industry has produced some anti-counterfeiting devices and systems, but there are no silver bullets, as yet. Radio frequency identification (RFID), on which much hope is still being invested, is not yet quite ready, according to Crutchfield.
"People have strong opinions about RFID," he explains. "They either love it or hate it. I believe it could become a legitimate authentication technology. I'm just not sure when it is going to happen, and I know that it can't happen until the infrastructure required to read and write these tags is addressed in terms of effectiveness and cost."
Technology by itself will not solve problems; as and when RFID is ready, it too will be attacked by counterfeiters. "Technology is but one piece of the puzzle and it has to be a part of a holistic brand protection programme that addresses the specific risks that the brand owner may experience," adds Crutchfield.
"People have strong opinions about RFID. They either love it or hate it."
Crutchfield envisions the process starting with a risk assessment to find out what and where the problems are, how they occur and then address the entry of counterfeits in the supply chain, as a comprehensive industry programme.
"Many people are struggling with that now," he says. "They are beginning to understand the authentication technology. For example, in France, television adverts are run as part of anti-counterfeiting campaigns, so there is a great deal of awareness and understanding reaching industry and the consumer."
Consumer awareness is the final part of the solution. "If consumers are prepared to buy goods from the internet or non-mainstream suppliers," he says, "they must know there is a good chance they are buying fake, adulterated goods."
COUNTERFEIT GOODS
EU statistics from November 2006 reveal that counterfeiting and piracy continue to be an alarming threat in Europe. Customs seized around 75 million articles in 2005, and the number of customs cases involving fakes increased to over 26,000. However, there has been a 25% drop in the number of articles seized.
Growth in seizures of fake drugs that are dangerous to health and safety also continued. For the first time, over 5 million counterfeit foods, drinks and alcoholic products were seized. More than 500,000 counterfeit medicines were seized in 2005.
"More than 500,000 counterfeit medicines were seized in 2005."
The majority of fake products are now household items rather than luxury goods and the high quality of counterfeits often makes identification impossible without technical expertise.
South East Asia remains the major source with China accounting for over 60% of goods seized overall. However, new transit routes continue to show up, including Afghanistan, Guinea and Switzerland. Dubai continues to be an important transshipment point for fakes. India has been reported as being a significant source of counterfeit medicines.
These activities have become a source of income for criminal groups in exactly the same way as narcotics, theft and arms dealing. A kilogramme of cannabis leaf will fetch €2,000 in Europe.
(Source: European Commission)