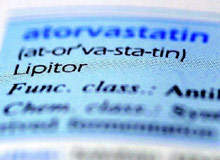 As might be expected, pharmaceutical solid dosage products are packaged and distributed differently in two of the largest world markets – the USA and the EU. The US favours the distribution of solid dosage prescription drugs in bulk containers whereas the EU packages and distributes the majority of solid dosage forms in blister packs. These two packaging systems then transfer to the pharmacy where 'Pour And Count' (P&C – tablets distributed in bottles) is generally used in the USA and Canada, and 'Unit Of Use' (UOU – featuring a foil or multilayer blister packaging for individual tablets) is used in EU countries.
In the USA, manufacturers package tablets and capsules in large bulk packs containing 100 to 1,000 pills. The bulk packs are then distributed to wholesalers by the caseload and then from wholesaler to pharmacy in the required quantity of the bulk packs. The pharmacy fills prescriptions by pouring the correct number of pills out of the bulk pack and then counting the exact amount into a custom-labelled pill bottle for the patient. In larger pharmacies the P&C process can be automated by tablet counting technology to improve counting accuracy and speed up the process.
In Europe, the UOU system is used for many of the prescription tablets and capsules dispensed (although this does not seem to be a hard and fast rule in the UK). The UOU packages are blister packs obtained in manufacturer-printed packaging with attendant bar codes, security devices and patient safety leaflets.
Blister packs are available in a range of dosage weights with predetermined numbers of pills such as 7, 14 or 28 (but obviously not all prescription quantities can be covered exactly). If the patient's prescription requires a number of pills not available in the blister pack, then another blister pack needs to be modified to achieve the actual number (a pack may need to be cut).
RIVAL SYSTEMS
"
Pfizer
is one company that has recognised the enormity of the counterfeiting problem and has committed to protect the integrity of the medicines supply chain."
Each system has its advantages and disadvantages. The US P&C advocates believe that their system cuts down on waste and is more flexible, being able to just prescribe the exact amount of medication into one simple package (bottle). The system is more environmentally friendly because there is less packaging to dispose of. There are far less Stock-Keeping Units (SKUs) with P&C (only single bulk storage containers for each tablet at each dosage) so less storage space is required and less administration. However, the security of the system is questionable and must rely on the wholesaler and pharmacist to apply security codes and devices at the time of dispensing. Also, the system does not include an information leaflet for the patient from the manufacturer.
An overriding factor for bulk distribution in the USA may be attributed to compliance with the Poison Prevention Packaging Act of 1970 (PPPA). This requires that all prescription drugs should be shipped from the manufacturer in formats that are 'child-resistant' and 'senior-friendly'. This means that the majority of prescription drugs in the USA are shipped in bulk bottles to the pharmacist who can simply supply patients with a single PPPA-compliant package.
European UOU users believe their system is the best because of increased security (barcodes) incorporated in the packaging and patient information leaflets (Patient Package Insert or PPI) included in the secondary packaging. There is also the added security that the pills are wrapped and cannot have been handled or contaminated between manufacture and dispensing. There is also the issue of security of patient compliance; for example, blister packs allowing patients to tell in a visual way if they have taken their medication (first used with various contraceptive pills).
"Pharmaceutical packaging is a special case in the packaging world as it contains a high-value, potentially life-altering, product."
In addition, each blister pack has its own identification number and expiry date stamped on it, which can be correlated to the secondary packaging. The use of UOU also allows the pharmaceutical company to develop its brand, since all of the packaging (blister and secondary) can be printed with drug and company names and logos, which itself can be a security advantage. Disadvantages include a greater amount of packaging with the added environmental problems of disposal, and tamper-proof/child-resistant blister packs are much more difficult/expensive to produce. Also, the retail pharmacist must keep a larger number of SKUs and so space for storage is an issue.
Both of these systems have merit, but while the jury is still out as to which system works best, it is clear that both systems need to evolve to face common problems and to achieve a uniform standard across world markets, so that products can be verified and tracked across country borders. In the future, packaging and distribution of pharmaceuticals will probably involve a combination of the two systems.
COUNTERFEIT PHARMACEUTICAL PRODUCTS
The World Health Organization (WHO) estimates that up to 15% of the $500bn world pharmaceutical market is counterfeit (up to 25% in some countries). The largest counterfeit market within close proximity to Western Europe is Russia, where it is generally acknowledged that 12% of medicines are counterfeit.
Counterfeit drugs in the pharmaceutical supply chain, according to the US FDA, were at an all time high in 2004 with 58 cases, but this declined to 32 cases in 2005, possibly because of increased awareness and counter measures being introduced by pharmaceutical companies. It is estimated that by 2010 counterfeit medicines will have become a $75bn criminal activity. In the majority of cases across Europe, 'parallel trade' in pharmaceuticals is the weak point since there is more risk of counterfeiters being able to intercede counterfeit medicines into parallel trade supply lines because they are inherently less well regulated.
One of the most recent high-profile cases has been a batch of counterfeit Lipitor (atorvastatin, used to treat hypercholesterolaemia) sold in the UK. The counterfeit 20mg Lipitor tablets were recalled by Pfizer (the manufacturer of the genuine product) in July 2005 and the FDA issued a stern warning to US residents about purchasing drugs abroad. Obviously the problem is compounded by the availability of cut-price prescription drugs through internet-based outlets. Consumers tend to trust a brand name they see but they simply cannot know whether they will receive a genuine product.
DEVELOPMENTS IN DRUG PACKAGING
The changes in pharmaceutical packaging and distribution over the next decade will include a great deal more tracking and verification technology to combat counterfeiting. Radio Frequency Identification (RFID) tracking technology is an option where the package contains a small electronic device and antenna which can be set up to contain a variety of information (including product codes and expiry dates) and be tracked and interrogated remotely as products pass in and out of a warehouse and also into the pharmacy. In addition, packaging may well contain more anti-tamper devices such as the PulsLine labelling system from UK-based Stanelco.
This system, which incorporates microprinting banknote thread (expensive for counterfeiters to copy), is able to show conclusive evidence of tampering by both visual and electronic means. Packaging may also incorporate special inks and also optical security devices such as TRUSTSEAL from Kurz GmbH as deterrents to counterfeiting.
Pfizer is one company that has recognised the enormity of the counterfeiting problem and has committed to protect the integrity of the medicines supply chain. The company is currently (2005–06) rolling out a series of security measures to deter counterfeiting activity. One of these is to introduce a unique Pfizer logo onto their packaging that uses colour-shift ink – a technology which is difficult to fake but easy to verify and is similar to the ink used on bank notes (this is being introduced into several products including Viagra, Lipitor, Zoloft, Norvasc and Celebrex). In addition, tamper-evident packaging is being introduced which will alert pharmacists and patients to any discrepancy in the presentation of the medication.
"RFID is now clearly emerging as the key anti-
counterfeiting tool in the pharmaceutical industry."
Pfizer is also working with European suppliers to develop solutions to help protect patient safety, including the development of a pharmaceutical 'safety chain' for Europe. This system will use new technologies to enable standardised product identification across the EU, via a unique coding system. The system will allow the authentication of medicines as they travel through the supply chain and across national borders and will be a three-way check to ensure the legitimacy of the immediate supplier, the immediate purchaser and the authenticity of the medicines via a central database. The database will be able to assist with patient safety issues, tracking and traceability, product recall and supply chain security, and will also prevent dispensing errors at the pharmacy.
Various EU Member States have introduced national coding systems, but with little consistency in standards. These systems include a range from pre-printed stickers to simple EAN-13 codes. Once products cross EU borders the systems are useless. A standardised system is required for the whole of Europe, which would enable data to be collected in a central database. The system will use either RFID technology or the 2D data matrix coding system.
2D DATA MATRIX CODING
The adoption of a harmonised 2D data matrix coding system (a barcode system) is believed to offer one of the best prospects for introducing security into the supply chain in the near future (prior to adoption of RFID). The system provides the same track and product authentication data as RFID through a central database, but it does not require access to a harmonised radio frequency and reader to fulfil these functions. The process involves physically scanning the pack as it leaves a location, rather than having it read automatically by radio reader technology in the case of RFID. In addition, the 2D Data Matrix coding system can carry all of the data required by industry, retailers and the regulatory authorities to authenticate medicine packs. Such a system could also be migrated to RFID technology in the future if required.
RFID FOR VIAGRA CARTONS
The supply of counterfeit Viagra has been identified as a growing problem by its manufacturer, Pfizer. The company now intends to use RFID to defeat the counterfeiters by attaching a high-frequency tag to each bottle of the drug, which US pharmacists and wholesalers can use to determine that the product is genuine. Initially this system will only operate in the USA and will use TAGSYS P3: e-Xecute RFID methodology including Reliable, Accurate and Secure (RAS) high-frequency (13.56MHz) RFID readers and flexible module tags. The Viagra packaging line will apply an RFID tag to the packaging and then an RFID reader/writer will encode a unique Electronic Product Code (EPC) to each label. A second reader then verifies the tag number and records the tag ID and EPC on a database. Pfizer sells five different Stock-Keeping Units (SKUs) of Viagra and also intends to RFID-tag the SKUs at the case and pallet level for authentication purposes. By using this system, pharmacies can then verify the authenticity of each bottle of Viagra by running a query over the secure RxAuthentication Service for the tag EPC number.
PACKAGING TECHNOLOGY
Pharmaceutical packaging is a special case in the packaging world as it contains a high-value, potentially life-altering, product. Perhaps in the future we should routinely expect that the packaging of these products will incorporate the best security technology backed up by secure verification for the protection of the customer.
Although many of the security enhancements for packaging seem to be complex and expensive, it should be remembered that even such complex devices as RFID tags are routinely printed onto packaging media using ink jet technology and conductive inks and so may be more easily incorporated than first thought. RFID is now clearly emerging as the key anti-counterfeiting tool in the pharmaceutical industry. The technology is developing rapidly but is being adopted more in the US than the EU, possibly because of a disagreement in Europe over the frequency standards used. The FDA has now started to actively encourage pharmaceutical manufacturers to tag products susceptible to counterfeiting with the ultimate goal of establishing an electronic pedigree for each product sold.
Although the USA and Europe seem to have different ideas about what constitutes efficient packaging and distribution for solid dosage pharmaceuticals, they do face common problems and need a standard system by which products can be tracked across world markets. Pharmaceutical companies seem to be facing up to the challenge and are introducing the latest technology to protect patients, and also their own reputations, against counterfeiting.