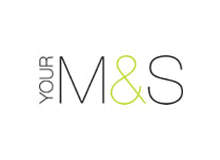 Flexible and semi-rigid packages are, with increasing visibility, making their way on to supermarket shelves. Flexible retort packaging has for a long time been heralded as the big trend to watch for in packaging. However, it seems that major brand owners are now finally realising the flexible potential.
With the highest concentration of flexible packaging converting plants in Western Europe, the UK holds an estimated 35% of Europe's major converting operations. The UK's flex-pack industry had sales of about $2bn in 2003.
There are many unique characteristics among flexible packaging products in the UK. As the most sophisticated market in Europe, the UK is a world-leader in Modified Atmosphere Packaging (MAP), pioneered by MARKS AND SPENCER (M&S). The UK is the European leader in the use of retort pouches and is a strong factor in the future growth of metalised films and aluminium foil. Because of its high fruit juice consumption, it is where many novel juice packages debut.
Because of the high level of flexible packaging in the UK, it is expected that future growth will be primarily through material substitution and retailer demands. The major supermarkets in the UK provoke packaging changes to a degree not found in other European nations. Tesco, Sainsbury's, M&S and MORRISON's work closely with their suppliers and maintain sophisticated packaging departments that interact with flex-pack converters. Newly developed products, such as retortable lidding stock, 'cold-chain' prepared foods, retort pouch-packed soups and various innovative snack packs, are initiated by retailers.
Users and suppliers say technological improvements, in both materials and machinery, are behind this surge in alternative retort packaging. Other innovations, such as re-closable zippers, are also responsible for the developed interest.
MILITARY APPLICATIONS
The military has for years been the biggest user of retortable flexible packaging, for its field rations known as Meals Ready To Eat (MREs). The advantages of pouch retorting are especially applicable to MREs, above all their light weight, easy opening and slender profile compared to cans.
Retort pouches have found more acceptance overseas, especially in the Pacific Rim. This stems partly from other countries' greater willingness to embrace shelf-stable products, and partly from sheer American inertia.
Dennis Calamusa, president of Alliedflex Technologies, says the problem is simple unfamiliarity with the concept of a shelf-stable pouch for certain foods. 'When a retort pouch is presented to consumers, they sort of scratch their heads and don't understand what it is,' he says. One of the problems is that in early applications, the pouch was put inside a carton: 'Most people, when they see a cartoned product, they think it has to be prepared.'
Silicon or aluminium oxide coating is one of the important material advances in flexible retort applications. Retort pouches use materials fundamentally different from standard ones. The sealant layer is typically Polypropylene (PP) or Pet instead of Polyethylene (PE), which cannot stand up to retort temperatures.
Retort pouches have been executed in form-fill-seal applications, but pre-made pouches have about 90% of the market. Observers say this is because the stakes are higher in retort applications; a blown seal could lead to food poisoning.
NEW FLEXIBLES OPTIONS
Other conveniences in pouch retort applications await commercialisation. Zippers that are compatible with PP sealants, and otherwise suitable for retorting, are available from suppliers including Zip-Pak, Alcoa and Presto Products.
Recently M&S launched a range of nuts in a highly transparent, oxygen protection laminate from Amcor Flexibles Europe. One of the main considerations for M&S when developing the package was product visibility, as the company believed this to be an important element in maintaining consumer trust. As a result, the new packs feature a clear window.
The laminate of CAMCLEAR® AlOx clear barrier polyester film and polyethylene gives comparable shelf life performance as the pack's previous two-ply metalised polyester specification. Amcor has been constantly looking to improve the barrier properties of in-house manufactured transparent materials and with CAMCLEAR® film looks to have developed a product well suited to retail applications.
The beauty of modern flexible packaging is that it can provide the consumer with all the functionality that contemporary consumers demand. According to Dr Mark Caul, a packaging technologist at M&S, consumers want a product to have an aspirational design, be functional and easy to use, and be easy to dispose of. 'A good example of this is our newly packaged turkey joint – it's leak-proof, requires no handling of the raw product and is packaged in clear film so that the consumer can see the product,' he says.
Another recent launch within the flexible fold has been M&S's range of pasta sauces such as 'Smoked Paprika and Tomato sauce' which is part of the highly successful 'Count on us' range of low fat, low calorie, reduced salt foods.
Alongside the benefits to the brand owner and the consumer, flexible packaging also presents significant benefits to the environment. With increased recyclability and compostability, it presents a much more sustainable option for the environmentally conscious brand owner.
As part of its commitment to increased sustainability, M&S has been part of a series of high-profile trials to assess the use of recycled PET plastic (rPET) in retail packaging, funded by the Waste and Resources Action Programme (WRAP). Involving a number of the UK's leading brands and retailers, it is the first time that rPET will be used in such a large number of high-profile, high-volume product lines.
Alongside M&S, Coca Cola Enterprises and Boots are involved in the far-reaching programme of work. London Remade, in partnership with Closed Loop London, will be delivering the project, adding technical and recycling expertise to the retailers' experience in packaging.
The research should lead to a direct increase in the amount of rPET used in the UK. Over 2,000t is expected to be used in the initial trials and each partner is planning to continue using rPET after the end of the trials if they prove successful. The final results will be publicly disseminated and the successful outcomes will be used to promote the wider adoption of rPET in retail packaging.
Two of the three trials involve food and beverage packaging. Adhering strictly to food contact regulations, these are designed to prove the safety and suitability of rPET, which is regularly used in food contact packaging in other countries but not in the UK.
Coca Cola Enterprises will trial the use of rPET in a range of 500ml bottles for both carbonated and still drink brands, including Coca Cola and Fanta. The recycled material will be thoroughly tested for both performance and consumer appeal over a six-month period, during which the products will be on national distribution.
Working together with London Remade and Closed Loop London, M&S will use rPET in a selection of their food and beverage packaging lines, including juice and smoothie drinks bottles and prepared salad bowls. The trial packaging will be clearly labelled as containing recycled plastic and consumer attitudes and perceptions will be tested using market research as part of the project.
Providing the opportunity to research the use of rPET in a non-food sector, Boots will be working to trial the use of the material in their Botanicals ranges of 250ml shampoo and conditioner bottles.
LEADING FROM THE FRONT
'We are delighted to be working with such well known consumer names,' says Peter Skelton, WRAP's materials development manager (plastic). 'Not only will we benefit from their vast expertise in packaging, but we will have a highly targeted and relevant set of results with which to encourage other retailers and branded manufacturers to use rPET.'
'The project will also allow us to work more closely with the high volume suppliers of rPET to help to secure supply and consistent quality and to improve our understanding of the economics of the market,' he added.
PET is used for a significant proportion of plastic bottles and increasingly in other types of packaging. In 2003, 300,000t of PET was used in the UK, of which 25,000t of plastic bottles (500 million) were recycled across Britain, but very little went back into UK packaging production. The project aims to help close the loop by encouraging steady market demand for the material, which could in turn justify the establishment of a PET recycling plant in the UK.