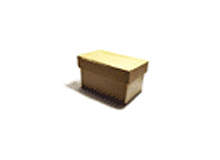 There are host of factors that are affecting the pharmaceutical packaging markets, from the environmental effects of packaging materials to the reaction of drugs with packaging, patient compliance, and the need for child-resistance and senior-friendliness. These last two are more pronounced in the USA than in any other part of the world. Concern about the effects of packaging material on environment is less in the USA compared to Japan and Europe. However the major factor that dramatically changes the packaging market is the changes in drug delivery systems. This article looks at the possible impact of this factor on packaging by 2011.
I have taken USA as an example for this analysis as this market is the leader in pharmaceuticals and packaging, as well as a leader in the development and acceptance of new drug delivery systems.
New drug delivery systems are necessitated by the rapid rise in development of biotechnology-based drugs (based on proteins, peptides and DNA), which provide more safe and effective drugs, reduce side effects by reaching targeted cells or by maintaining a constant dose of drug, and provide patient-compliant minimally invasive systems.
THE CURRENT DRUG DELIVERY INDUSTRY
The drug delivery routes that are in vogue are oral, parenteral, transdermal, pulmonary (inhalables), ocular, and transmucosal (nasal and vaginal). Though these delivery routes are expected to continue be used, there will be drastic changes in delivery mechanisms.
ORAL DRUG DELIVERY
Oral delivery – through pills, tablets, capsules, caplets and syrups – has been the mainstay of drug delivery for the pharmaceuticals industry. It is a convenient, familiar and usually painless way to deliver medications. The gastrointestinal tract is very good at absorbing things: the intestinal epithelium has a total surface area of about 200m². Another advantage is that they cost less, in comparison, to manufacture.
Standard oral formulations are not perfect. Some drugs are not absorbed by the intestine, or are destroyed in the pH of gastric secretions. Others are too short-lived once they reach the blood stream, while still others reach toxic levels at dosages that are very close to those required for the drug to have a therapeutic effect. A number of methods are being developed to improve oral delivery and address these drawbacks.
FAST-DISSOLVING TABLETS
It is estimated that approximately one third of the population has difficulty in swallowing (dysphagia), especially the elderly and children. To alleviate the problems associated with swallowing, a new dosage form, known as fast-dissolving tablets, was introduced in 1986. However, this form has a few critical disadvantages such as high costs of production, and the tablets are highly hygroscopic. The hygroscopic nature of the tablet requires high moisture barrier packages that maintain the integrity and properties of the dosage form.
CONTROLLED, SUSTAINED OR EXTENDED RELEASE
The controlled-release oral formulation often consists of a heteropolysaccharide and a galactomannan, which together form a strong binder gel in water in the presence of dextrose. The release of drug is controlled by the rate of water penetrating into the matrix and the subsequent expansion of the gel, which delivers the active drug. It provides therapeutic benefits to patients by delivering medicines that are more efficacious, and also provides greater patient compliance.
DELIVERY OF INSULIN
Insulin has traditionally (since the 1920s) been delivered through the subcutaneous route. This route of delivery is often not preferred by patients due to the pain associated with it. Other routes of delivery have been considered for delivering insulin; pulmonary, oral and nasal routes have emerged as potential non-invasive alternatives to the conventional route to make daily insulin doses less of a burden to diabetic patients.
Oral route is currently not considered as a viable alternative for the delivery of insulin, since the high gastric acidity coupled with protease activity degrades the insulin; moreover, absorption of drugs through the epithelial membrane in the small intestines limits oral drug delivery.
Biosante Pharmaceutical Inc. has developed a proprietary delivery formulation that preserves the biological activity of the insulin by coating the particles with casein, which protects the insulin from degradation in the stomach. The casein coating protects insulin and other therapeutic proteins from the acidic environment of the gastrointestinal tract until it is released in the less acidic medium of the small intestines where it can be absorbed in its biologically active form.
DELIVERY OF MACROMOLECULES
West Pharmaceuticals has developed two oral delivery systems that offer better delivery of macromolecules such as proteins and peptides through the oral route. These technologies protect macromolecular drugs from getting degraded in the stomach and small intestine. They also increase drug absorption in the upper gastrointestinal tract. The technology is based on the application of a combination of enteric polymer coatings onto starch capsules.
INJECTABLE DRUG DELIVERY
Injectables are the most dreaded by patients, due to the pain during administration of drugs. However, this route cannot be avoided as it provides fast action and some drugs, especially biologic-based drugs and macromolecules get degraded in the first pass and thus need to be administered by this route. There are five main developments to this form of drug delivery:
Rise of sustained-release injectable formulations which include microspheres and hydrogels. These new systems use biodegradable polymers to control the release of the drug. Advanced polymers allow release of the drug to be better managed. They also allow drugs to be injected through subcutaneous delivery, which is far less painful than the standard intramuscular injection.
Development of prefilled syringes
Development of needle-free injection systems, such as dry powder injection. This technique delivers tiny particles painlessly into the skin at speeds up to that of a supersonic jet. The simple-to-use, handheld devices use pressurised helium instead of a needle to mechanically launch drugs through the skin.
Development of safety syringes
Development of tiny blades or microneedles
TRANSDERMAL DRUG DELIVERY
Transdermal drug delivery can be customised to deliver from one to seven days of medication through a single patch placed on the skin. This non-invasive approach provides a sustained release of medication that not only frees patients from needles or difficult-to-swallow pills, but can also reduce the risk of side effects. Iontophoresis and electroporation enhance transport through the skin using the driving force of an applied electric field.
Transdermal drug delivery is currently being used in pain management, cardiovascular treatments, contraception, nicotine withdrawal, hypertension and hormone replacement therapy.
INHALATION DELIVERY
The surface area of the lungs is nearly 80 times that of the skin. The tissue lining the lungs is far easier to penetrate than the tough outer barrier of the skin, making it an ideal route for drug delivery. But the lungs are extremely well protected. Large particles entering the lungs are grabbed by ever-moving cilia and swept back out, or they are quickly engulfed by macrophages.
Inhalers are used to dispense medications through the pulmonary tract. These are used to prevent and relieve the symptoms and progression of asthma, chronic obstructive pulmonary disease (emphysema and chronic bronchitis), cystic fibrosis and bronchiectasis. The major trend is in the development of formulations to deliver systemic drugs through this route and the major breakthrough is the delivery of insulin through this route.
OCULAR DELIVERY
Currently this route is used only to administer topical drugs but, in near future, eye specialists will have at their disposal long-awaited drugs for preventing vision loss from disorders such as macular degeneration and diabetic retinopathy.
US PHARMACEUTICAL PACKAGING: THE PRESENT
Figure 1 shows the share of the US market of various primary packages by unit shipments in 2005. The primary packages shown in chart also include samples, clinical trial packages and unit of use packages. The containers unit shipment does not include the volume of prescription vials, which are used in pharmacies in the USA for dispensing drugs.
The major difference between the US market from Europe, Japan and some other countries is the prevalence of containers. In Europe and Japan the share of blisters is quite high but in the US case the share of blisters is comparatively very low. In addition, about 80% of the blister packages are used for physician samples, clinical trials and hospital unit doses.
PHARMACEUTICAL PACKAGING: THE FUTURE.
Figure 2 shows the projected share of the US market of various primary packages by unit shipments in 2011.
CONTAINERS AND BLISTERS
There are two aspects that are going against containers in the US market. First, the overall market growth for oral drugs is less and second, unit dose and unit of use packages, such as blisters, sachets, pouches and strips, are grabbing some of the applications of containers.
The oral drug delivery system will be used predominantly in the next five years but the share is expected to go down as the share of biologic drugs in the pipeline is high and they are highly compatible with parenteral system.
The advent of extended release tablets, wherein one pill a day suffices instead of three, will reduce the growth of these types of packages. Nevertheless the overall market for containers, blisters, sachets, pouches and strips are expected to grow due to the increased consumption of drugs due to ageing population, increasing awareness about diseases and treatment options, a shift to over-the-counter medicine and an increase in generic drugs.
Requirement of high-barrier packaging material is expected to increase, for three reasons. First, the complexities of new molecular entities such as hydroxyl and amines, introduced in drug products, make them more sensitive and prone to break down on exposure to moisture and oxygen than the more traditional molecules. Second, more biologics-based drugs are introduced, which are based on protein structures and peptides, and are much more sensitive to the environment. Third is the advent of fast dissolving tablets which are moisture sensitive.
The high barrier property is difficult in containers and has forced the market towards barrier blisters. In 2004 about 71% of blisters were made out of plain PVC and rest was some form of barrier such as PVC with PVDC coating, PVC laminated with ACLAR® (PCTFE material from Honeywell), or cold form (aluminium foil). By 2011 it is expected that the share of plain PVC will go down and reach about 60% with an increase in the share of ACLAR and Cyclo Olefin Copolymers (COC). The major manufacturers of COC are Ticona and Zeon Chemicals. Ticona is the market leader in the introduction of COC in packaging market.
The US market will also experience the introduction of polypropylene due to environmental concerns about PVC. In Japan more than 95% of blister packages are made of polypropylene.
INJECTABLE VIALS AND PRE-FILLED SYRINGES
Injectables have undergone a sea change and more is expected from this drug delivery system. With the introduction of sustained-release injectables and more biologic-based injectables, the cost of the drugs have increased substantially and the savings accrued by the pharmaceutical manufacturer will be enormous if they are packaged in pre-filled syringes or injector pens rather than vials or ampules. In vials and ampules, USP requires about 20% to 25% of the drug to be filled in excess and for pre-filled syringes it is about 2%. The other major causes for the shift of vials and ampules to pre-filled syringes are ease of use, reduction in medication errors, removal of need for preservatives, and faster administration of life-saving drugs.
The other major change in vials, ampules and pre-filled syringes is the increase in usage of plastics. COC manufactured by Ticona is again a major material responsible for the conversion. It has required barrier properties and it does not react with the drugs. The share of plastic-based pre-filled syringes is expected to grow and reach 8% in 2011. The share of plastic-based vials and ampules is expected to reach 6.8% in 2011.
Needlestick injury is a major threat to healthcare practitioners. Needle-free injections and safety syringes have been developed to avoid this problem. The major disadvantage of the needle-free injection system is that it is very costly compared to safety syringes.
PREFILLED INHALERS
Three major changes are expected for pre-filled inhalers:
A shift from CFC propellant to non-CFC such as Hydrofluroalkanes (HFA) in Metered Dose Inhalers (MDI)
A shift from MDI to Dry Powder Inhaler (DPI) and liquid-based inhaler
Usage of inhalers for delivering systemic drugs: the approval of Exubara – the first inhaler-based insulin is a major step in this process
The Montreal Protocol, signed by 160 countries in 1987, called for a ban on the production of CFCs by 1996. The production and usage of CFCs in CFC-based MDIs was allowed as it was essential. The FDA periodically reviews the availability of alternatives and declares the category of drug as non-essential, and then production has to be stopped in USA. It is expected that a significant shift will take place by the end of 2007 when CFC-based MDI for Salbutamol active pharmaceutical ingredient is considered non-essential. In 2005 CFC based MDIs constituted about 70% of all inhalers and it is expected to go down to less than 10% in 2011.
The efficacy of DPI-based drugs has increased substantially and this technology has proven to be superior to MDI and compatible to combination drug therapy. The acceptance level among patients has gone up and these factors are driving the shift from MDI to DPI.
Inhalers are one of the least invasive drug delivery systems and it has been a goal for the healthcare industry to introduce insulin through this route rather than the normal injectable route. FDA has approved Exubera, inhalable insulin, introduced by Pfizer Inc, and this is a major relief for Type I and Type II diabetic patients. This cannot be taken as a substitute for all the insulin shots and most diabetic patients will still need to administer insulin via injection, however it can be expected that there will be a significant reduction in dependence on injectable insulin.
A LOOK AHEAD
It is a major challenge to the pharmaceutical packaging companies to weather the changes expected in drug delivery. Some packaging companies are very agile and are at the forefront of innovation; they are tracking the trends of the pharmaceutical market very closely and are changing their organisation's structure based on expected trends.
Blister packaging will become the dominant primary package followed by containers. High barrier plastic materials will be increasingly used in both these packages. The growth of pouches depends on the growth of transdermal patches, which is expected to be strong, and this will compensate the loss of share of pouches due to senior-friendly requirements. As in other packaging markets there will be shift from glass and metals to plastics.
AUTHOR
Balaji B.Capaloor is senior research analyst, chemicals, materials and food group, Frost and Sullivan