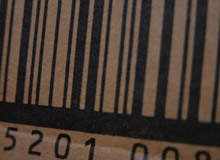 One of the ongoing challenges in retail is maintaining the optimum level of inventory. After products are counted, the data must be collated, organised, and distributed as quickly as possible to narrow the gap between the number of products on the shelf and the record of these products in information-management systems.
Distributing product information among multiple trading partners with differing data formats requires time-consuming, costly procedures. With the additional problems of theft and fraud, losses related to inventory management add up to tens of billions of dollars each year in the USA alone. To reduce costs, the retail industry requires a more accurate and timely method of analysing inventory.
The Auto-ID Center, a research project headquartered at the Massachusetts Institute of Technology (MIT), conceived of a solution using Radio Frequency Identification (RFID) and Electronic Product Codes (EPC) as replacements for the current barcode system. RFID tags store a unique EPC on a chip and transmit this code via an antenna to RFID readers. The organisation is a member-driven group comprised of leading firms and industries, including tag end users and technology providers. Some major members include Wal-Mart, Procter & Gamble, Gillette, Hewlett-Packard, and Johnson & Johnson.
IDENTIFYING INDIVIDUAL PRODUCTS
Unlike barcode scanners, the RFID readers do not need direct line of sight to collect information from products. They collect information as products are loaded into a truck or placed on a shelf – in a similar fashion to the electronic toll passes used by commuters on bridges and highways. However, where barcodes only distinguish among products (for instance, Coke vs Diet Coke), EPC codes are unique to each unit and can therefore provide more detailed information.
To distribute EPC codes quickly and efficiently, the Auto-ID Center designed a network system using the Internet Protocol (IP). This network allows all parties in the supply chain to receive up-to-the-minute intelligence about products through a single integration. The EPC Network is built on a new infrastructure called the Object Name Service (ONS), which will respond to requests for information relevant to each EPC. Running on top of the internet's Domain Name System (DNS), the ONS will process billions of queries a day, ensuring that accurate product information is available in real time.
In the Auto-ID Center's vision, RFID readers are placed throughout the supply chain in trucks, loading docks, warehouses and stores. When a shipment arrives at a retail store, the store's inventory system reflects the new products automatically, and as soon as a product is taken from the shelf, the inventory system adjusts accordingly.
The EPC Network captures all of these changes and makes them available to supply chain partners in a secure and seamless system. With such detailed monitoring of individual products, theft and fraud will be significantly reduced, efficiencies in supply chain labour will be realised, and costly exceptions within the supply chain (such as product recalls) can be handed more easily. The Auto-ID Center has assigned continuing commercial development of the EPC Network to EPCGlobal, Inc, a non-profit organisation formed by European Article Numbering International and the Uniform Code Council.
LEAD TAKEN BY MAJOR PLAYERS
Back in 2003, Wal-Mart and the US Department of Defense issued a request for their suppliers to comply with certain supply chain protocols. Wal-Mart requested that its top 100 vendors start using EPC technology at the case and pallet level by 1 Jan 2005. By the end of 2006, all Wal-Mart vendors are required to have implemented this, says Ron Moser, strategy manager, Logistics Information Systems Department, Wal-Mart.
EPC replaces barcodes on packages and is a system that facilitates commerce in the retail industry, says Bud Babcock, customer packaging and product identification manager for Procter & Gamble. It uses smart chip and RFID technology. 'The electronic product code actually builds on the UPC foundation,' Babcock says. 'It will help us to drive inventory out of the system and understand where our inventory is in real time all the time. It will also tell us what we need to do from a production schedule standpoint to make sure we're meeting the needs of the end user.'
The US Department of Defense, Target, Albertson's and Sears, among others, have followed suit in asking their suppliers for EPC-based tagging. Wal-Mart's mandate has single-handedly sped up the implementation of RFID and EPC, bringing the technology from the back burner into the open in swift fashion. Wal-Mart is actually lagging behind some of its international competitors. Tesco, the UK's largest retailer, is already heavily involved in introducing RFID technology to its supply chain.
USING EXISTING TECHNOLOGY
The use of RFID is not new. The 15-year-old technology has been used in car anti-theft devices, toll collection, building security and library systems. Even marathon runners carry RFID chips on their shoes for accurate finish times. EPC has the potential to be used on many everyday consumer products as they move through the supply chain – from factories through distribution centres and into retail stores. The improved information in the supply chain will help speed products to the shelf and ensure they are available when consumers want and in the quantities they need. Removal of expired products will be easier, and prompt removal of any recalled product will be facilitated.
The EPC is the next generation of product identification. Like the Universal Product Code (UPC) or barcode, the EPC is divided into numbers that identify the manufacturer, product, version and serial number. However, the EPC uses an extra set of digits to identify unique items.
RFID tags can be active or passive. Active tags contain a battery to power the electronic circuitry. They can be used within a range of 25ft or more. Passive tags extract enough electricity from the RFID reader's transmitted signal to power its electronic circuits. Passive tags have a real-world range of a metre or so.
RFID tags can be embedded in a variety of materials for affixing to packages, and one advantage is that readers can scan tags through packaging – line of sight is not required, as with barcodes. The tag and its components are silicon-based. They are available from most suppliers raw, as thin, flexible inlays in strips or squares, or finished into 'smart labels'. In these user-friendly smart label formats, inlays are incorporated into laminated paper or flexible plastic to create adhesive labels or cards. Inlays can also be integrated into uncoated paper and injection moulding.
The EPC Network uses radio frequency to communicate between readers and tags. These EPC tags will be applied during the manufacturing process. In turn, using radio waves, the tags will 'communicate' their EPCs to readers, which will then pass the information along to a computer or local application system.
Throughout distribution, the product location is continually monitored. When the product arrives at the retail distributor and at the retail store, it goes through RFID readers in the unloading area. There is no need to open the boxes to check the shipment for ID purposes. Stores will have their own readers at their docks and even on their shelves to monitor inventory levels. Eventually, the consumer will leave the store without having to stop at a cashier. The readers at the store's exit would recognise all the items and the customer will swipe his credit or debit card.
SUPPLIER INNOVATION
Procter & Gamble point to supplier innovation as a way for RFID uptake to be hastened. 'Ultimately, when we get to the day-in, day-out operation, our model will be for our packaging suppliers to send us boxes knocked down with the tags attached,' says Babcock. 'We're going to want our suppliers to have the tag on the product when it hits our door.'
Procter & Gamble has tested RFID chips, readers and conveyance systems internally to figure out the best logistics and how the company will be able to use the data stored on the chips for its own purposes. 'In our labs we've got rails where we can load pallets, tag them all and run them past readers to see if the tags are read, and at what distance, to figure out our needs,' Babcock says. 'We're not in a position to tell a supplier, "Do it exactly this way." We're going to give them our needs, and whoever figures it out the best will get the competitive advantage.
'The proactive [packaging] supplier is the one out there trying to figure this out,' he adds. 'Suppliers have choices. They can get ahead of the train, get run over by the train or ignore the train.'
In the not-so-distant future, RFID tag application will be on every box converter's list of services. The converters that figure out the most cost-effective solutions will win business. Take the time now, while the initial wave is being perfected, to research the myriad products and RFID suppliers in the marketplace, experts say.
Not an easy task. Tags, antennae, labels and readers are available from sources worldwide for large- and small-scale implementation.
Babcock advises learning about the technology and available systems from EPCglobal first. From there, companies can subscribe to get access to research, or participate in action groups, which define the business and technical requirements for EPC implementation.
Next, talk to your customers, the consumer products companies. Find out their needs, listen to their questions and learn how to integrate tag application into your services.
'We're not the only customer for most companies,' Babcock says, packaging companies 'are going to need to satisfy everyone.' Starting with EPCglobal, he says, is the logical first step.
COST CONCERNS
One major problem with the mass implementation of EPC is the cost. RFID tags and labels are estimated to cost as little as 25¢ to as much as $2 each, with readers costing between $1,000 and $4,000 each. To lower the cost, the volume of orders needs to increase in addition to technology advancements.
Wal-Mart has told suppliers that while the supplier will bear the cost of tagging goods, the retailer will not accept any price increases reflecting this additional cost of packaging.
If a box company does not already have automated label applicators, they will have to be purchased for the application of RFID tags. The software costs will add up too, depending on what is needed for the typical box plant.
According to AMR Research, the cost estimates for Consumer Products Goods (CPG) manufacturers will be daunting. For example, the typical CPG manufacturer ships 50 million cases per year. The conservative cost estimates total $13–23m for that manufacturer.
Other problematic issues include the low read range of passive tags, the placement of tags on the packages and then on the pallet for readability and recyclability. The tags will contain silver-based inks and a microchip that may make the recyclability of the board difficult or create substrate problems. The tags may have to be removed before recycling at a mill.
In future, not only will you be able to identify a package uniquely but, once you marry ID tags to sensors, you will be able to track the temperature of a package, its movement, and tell if it has been dropped, opened or tampered with.
Research also is under way to make the technology more converter-friendly. Current RFID applications include a chip and antenna embedded in a label or other material. As the technology for compressing the information progresses, those individual components will be streamlined. The idea is that the antenna for the chip could be printed directly on the box, and the chip and antenna would attach to the box with no label, no attachment process and no metal antenna. While such applications are in the distance, research is ongoing to make packaging solutions as smart as possible.